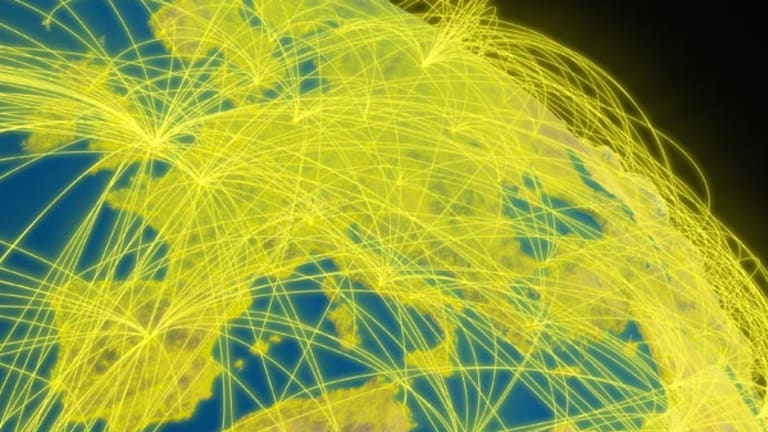 Apple, Google Hunt Growth on the Cheap
Smartphone growth is set to double as low-cost models and aggressive players crowd in.
NEW YORK (TheStreet) -- Phone makers are gearing up for the next leg of growth, this time led by cheap smartphones. And while the market promises to be considerably bigger, it certainly won't be better for all players.
In four years, smartphone sales will double to 1.03 billion units, making up more than half of all phones sold, according to an iSuppli forecast. And analysts are betting that smartphones' next big frontier will be handsets that appeal to a new demographic.
"With their affordable prices, low-end smart phones are attractive to first-time users and to consumers in emerging economies where subscriber levels are rising at the fastest rates of all regions of the world, such as China, India, South Asia and Africa," said Francis Sideco, wireless analyst for iSuppli parent, IHS.
Apple
(AAPL) - Get Apple Inc. (AAPL) Report
is expected to finally go cheap in phones when it introduces a stripped-down
for carriers trying to sign people up to two-year contracts.
Samsung
recently expanded its smartphone offering to include lower-priced models. Even
Motorola
(MMI) - Get Marcus & Millichap, Inc. Report
is expected to beef up its low-end Android line for the pay-as-you-go and international market.
Downmarket = Where It's At
Why the rush to go beyond the high-end market?
"Downmarket is where the people are," said Recon Analytics' Roger Entner.
Two factors make cheap smartphones a viable path for the phone makers, said Entner. One, the room for improvements on higher-end phones like better resolution for screens is running into limits. The human eye can't really appreciate anything beyond super-HD, he said.
And two, an abundance of lower-cost parts like memory, batteries and wireless components makes the shift to lower-priced, higher-volume sales worthwhile. "It's economies of scale," said Entner. "Individually, cheaper phones might not have high profit margins, but in volume they still contribute to profits."
But not all cost structures are the same.
Where it was once South Korean phone giants like Samsung and
LG
leading the way on high-quality/low-cost phone production, now that picture is changing. China outfits like
Huawei
and
ZTE
have enjoyed an astonishingly rapid rise in the past year.
"It looks like the faster-than-anticipated smartphone growth of Huawei and ZTE is forcing rivals like HTC and Samsung downmarket faster than they would have opted to move," said Tero Kuittinen, an independent tech analyst.
Buzzsaw
Huawei and ZTE arrived at a crucial time. Not only is demand surging in developing regions of the world, but former giants like
Nokia
(NOK) - Get Nokia Oyj Sponsored ADR Report
and
Research In Motion
(RIMM)
are increasingly seeing business slip away.
"The Chinese Android vendors are effectively filling in the vacuum that Nokia is leaving in the low-end smartphone market, and they seem to be even more aggressive than Nokia was in driving down the price levels," said Kuittinen.
With fierce competition in the high-end market and margin-crushing pressures in the cheap smartphone market, turnaround efforts at RIM and Nokia look especially challenging.
But Apple is more insulated thanks to its overall appeal, say analysts.
"Look at Apple -- the key is that the company comes out with something appealing and different" in the low-price range, said Entner. "They have a precedent for this
as we saw with the iPod shuffle."
--Written by Scott Moritz in New York.To contact this writer, click here: Scott Moritz, or email: scott.moritz@thestreet.com.Follow Scott on Twitter at MoritzDispatch