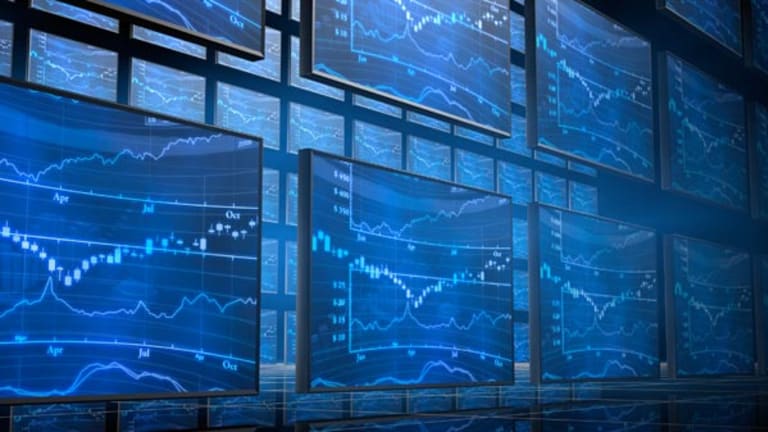 Apple Chatter: New iPad, iPhone Soon?
Code names in the new version of iOS 5 suggest new Apple products relatively soon.
NEW YORK (
) -- Those iPad 2s's and iPhone 4S's you bought little Johnny and Janey for Christmas on Black Friday might be obsolete sooner than you think.
According to Boy Genius Report (BGR),
of
Apple's
(AAPL) - Get Report
iconic devices could be coming out relatively soon.
Apple has historically released its product refreshes like clockwork, but that could change under new CEO Tim Cook.
Historically, the iPhone has been announced in June. Some have even speculated that the
could be a catalyst higher for the stock, which has languished since the Cupertino, Calif.-based company reported a weaker than expected fourth quarter.
iOS 5.1 was released to developers earlier this month, and there are some interesting key words in the source code that may allude to newer versions of the iPhone, iPad, and perhaps even a new version of the Apple TV.
The code names "iPad 2,4" courtesy of BGR, could refer to a new iPad for Sprint, and BGR also has there are also the code names "iPad3,1" and "iPad3,2." The iPad 3 has been rumored to come out in early 2012, which is similar to when the iPad 2 was released. Apple has historically refreshed its product line at the same time every year, although it did stray this year for the iPhone 4S, which was released in September.
When Tim Cook took over after Jobs passed away in October, he said in a company email to employees that "Apple is not going to change." A change in release dates could be the first major change under Cooks' watchful eyes.
"iPhone 5.1" is also mentioned in the latest version of the iOS 5.1 code. When Apple did not announce the iPhone 5 in September, it threw some market participants for a loop, but iPhone 4S sales have been extremely strong, perhaps due to pent up demand for a new phone, as well as initial positive reaction for "Siri," Apple's voice navigation device on the iPhone 4S.
Last is the code name "J33", which may very well be a new version of Apple's content distribution box, Apple TV, according to
Steve Jobs used to refer to this as a "hobby," but once he revealed that he "finally cracked it" with regards to making a television set, analysts are speculating that the Apple TV will have a much larger role in the future.
Piper Jaffray's Gene Munster has previously
Apple's entry into the television set market could be a "strategic opportunity for Apple," and there is increasing speculation that Siri will play a part in any new television set.
Apple has been careful about not cannibalizing sales of its previous products with new refreshes, and has spaced them out in order to get consumer demand at maximum levels. A look at Verizon Wireless'
Web site
shows that the iPhone 4S is still not available for immediate online delivery, whereas other smartphones are available now.
If Apple were to refresh its product line sooner than it has done in the past, this could potentially hurt revenue in the short term. Apple blamed the media speculation of a new iPhone in the fourth quarter for missing
analysts' estimates
.
While the code names do not give specs on what will be available in the newest version of each device, there have been reports that Siri will be prominently featured, and perhaps higher resolution screens for the iPad. It is expected that Siri will be featured significantly in upcoming devices.
Shares of Apple have given up earlier gains, as the
Nasdaq
has faded into negative territory. Shares of Apple were recently off $4.03 to $372.09, a loss of 1% on 9.5 million shares.