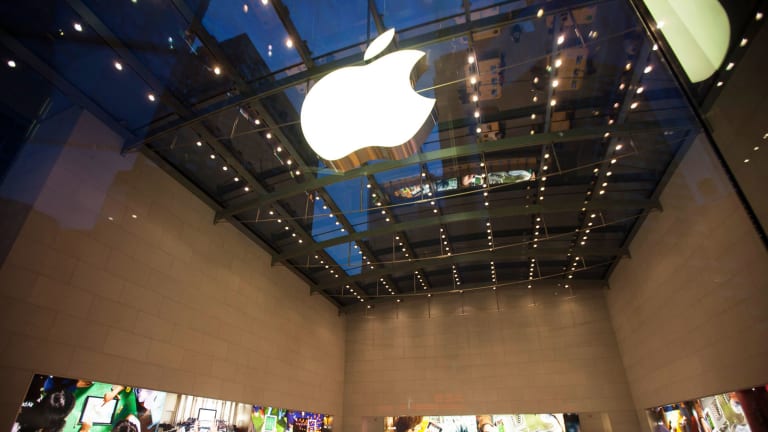 Apple Car -- What Does Goldman Sachs Think About a Car From the Biggest Company In the World?
Companies like Google, Uber, Lyft, Tesla and others are changing the way we think about vehicles and how we get from Point A to Point B. But what about Apple?
NEW YORK (TheStreet) -- In a huge note Tuesday morning titled "A disruptive new era of the Automotive Age," Goldman Sachs took a look at how the automobile, particularly a car from Apple (AAPL) - Get Report, might transform amid an embrace of technology, which is disrupting the space faster than ever.
Companies like Google (GOOGL) - Get ReportUber, Lyft, Tesla (TSLA) - Get Report and others are rapidly changing the way we think about vehicles, be it in the driving experience, the technology behind it or how we get from Point A to Point B.
But what about Apple?
Here's a key passage from Goldman's note as it pertains to what the world's most influential investment bank thinks about the prospects for an Apple car:
Will Apple's iCar become a reality?

Various media have reported that Apple plans to enter the auto industry. For example, Bloomberg reported on February 20, 2015 that Apple wants to begin vehicle production as early as 2020, but at this time no overall picture has emerged. Our technology hardware analyst Bill Shope believes it is still unclear whether Apple intends a full-fledged entry into auto production, and autos are just one of several new business projects it is considering. However, we see potential for Apple to leverage its strengths in areas such as electric vehicles, autonomous driving, and in-car apps. We see a need to assess Apple's ability to roll out an auto business from various perspectives: for example, will it make vehicles itself, will it focus on the high-end market to start with, and could it team up with established auto makers to sell vehicles?
The prospects of an Apple-branded auto have been bandied about for the past few months, with Bloomberg saying a car could be in production in the next five years.
An Apple car has gotten many on Wall Street, including prominent Apple investor Carl Icahn, excited about what the tech giant might do with a car.
"We believe the rumors that Apple will introduce an Apple-branded car by 2020, and we believe it is no coincidence that many believe visibility on autonomous driving will gain material traction by then," Icahn wrote in a letter last week, expressing his opinion that Apple is worth significantly more than where it's trading, and that Apple has host of opportunities ahead of it.
This automotive space is only going to get more interesting over the next several years, especially if the Cupertino, Calif.-based Apple decides to throw its very large hat in the ring.