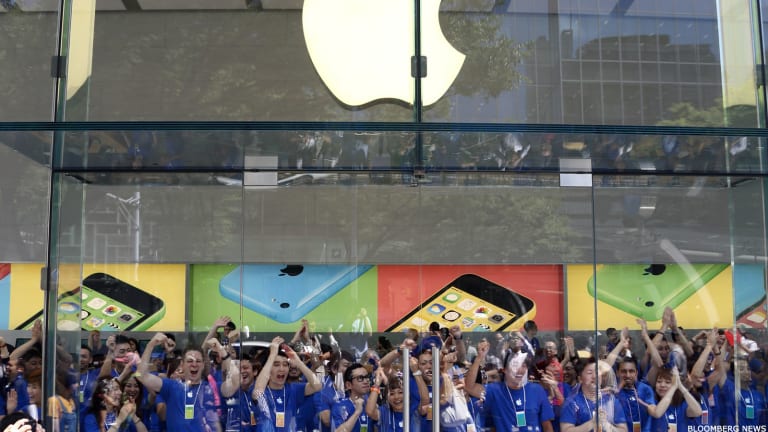 Apple Car Is Definitely Coming -- Just Ask Carl Icahn
The big takeaway from Carl Icahn's letter to Apple isn't just about buying back more stock -- it's that Icahn believes Apple is going to build its own car.
NEW YORK (TheStreet) -- The big takeaway from Carl Icahn's letter to Apple (AAPL) - Get Report CEO Tim Cook isn't just about buying back more stock -- it's that Icahn, like almost every other tech journalist and Apple watcher, believes Apple is going to build its own car.
A key passage from Icahn's letter:
At $1.6 trillion, the enormous addressable market for new cars is approximately four times the size of the smartphone market. It's estimated that people spend an average of 1 hour every day traveling, mostly in cars, but not everyone drives, implying that the average time that daily commuters spend in a car is much higher. We believe the rumors that Apple will introduce an Apple-branded car by 2020, and we believe it is no coincidence that many believe visibility on autonomous driving will gain material traction by then.

As autonomous driving would release drivers' attention from the activity of driving and navigating, and perhaps even increase the time people actually want to spend inside a car, both an automobile and the services provided therein become even more strategically compelling. While Apple currently addresses this market with CarPlay, it seems logical that Apple would view the car itself as a the ultimate mobile device to which it could bring its peerless track record of marrying superior industrial design with software and services, along with its globally admired brand, and offer consumers an overall automobile experience that not only changes the world but also adds a robust vertical to the Apple ecosystem.  And for Apple, the car market is more than big enough to "move the needle" significantly, even as the world's largest company.

The rising cost of oil, its impact on global warming, the geopolitical risks associated with oil dependency (especially as fuel for automobiles), followed more recently by the rise of cost effective alternatives presents a "change the world" opportunity for Apple.  It is widely believed that the electric battery will play a key role in this transition. The lithium-ion battery already represents a critical component across many of Apple's existing products (iPhone, iPad, Apple Watch, MacBook, Beats) and any further innovation could be a "game changer" in terms of both battery life and form factor across Apple's entire ecosystem.  Since lithium-ion batteries represent a large percentage of the cost of today's electric vehicle, we believe Apple should be well positioned to leverage its existing knowledge domain and more robust R&D spending in this area, and in turn apply any energy density / battery life improvements for a car across all the other products in its ecosystem that will share the benefit from such battery innovation (iPhone, iPad, Apple Watch, MacBook, Beats).

As a mobile device that is differentiated by design, brand, and consumer experience where software and services are increasingly critical, an Apple car would seem to be uniquely positioned.
Icahn, one of Apple's largest shareholders, with a stake in the company worth more than $1 billion, truly believes that Apple is going to build a car, having one on the road within the next five years.
When I've gone out to Silicon Valley, this is the prevailing mindset, both in private conversations I've had with sources, as well as public ones. Tesla (TSLA) - Get Report said it would welcome Apple, or any other company for that matter, getting into the electric vehicle space if it meant building the market to where some in the Valley think it should be.
Jim Cramer charitable trust Action Alerts PLUSis long Apple. Click here for more.
I, too, am of the mindset that Apple will do something more with cars, even if it hasn't said anything publicly about its plans, true or false. I just don't think the market opportunity is $1.6 trillion, as Icahn throws out in the first sentence of the letter.
The electric vehicle market is expected to be around 67,000 vehicles in the U.S., according to recent data from Edmunds. Compare that with the size of the overall domestic car market, which is expected to be more than 16 million vehicles sold, and it's hard to reconcile the two, even if EV's explode in popularity, as prices come down over the next few years.
If you assume a 30% annual growth rate (a pretty solid growth rate in my opinion) in the number of EVs sold in the U.S. for the next four years, you're looking at a market of slightly less than 200,000 cars. You would need an explosion in the popularity of electric vehicles beyond all comprehension to have Apple capture a meaningful portion of the $1.6 trillion new car market that Icahn mentioned.
That's probably not going to happen, at least not in the next five years. Heck, Tesla is only predicting it'll have an annual run rate of 500,000 cars by 2020, which would still be a fraction of the new car market.
An Apple car may be on its way over the next few years -- it's just not going to be as big of a money maker as people think.