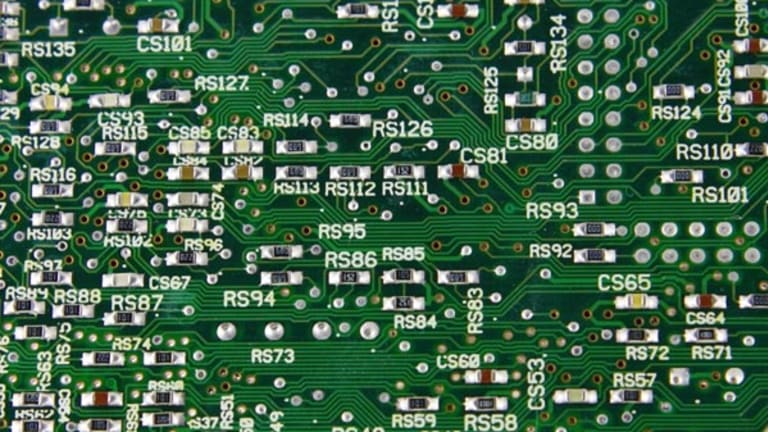 Apple Bites Back at Nokia
Counterclaims could push smartphone rivals into a cross-licensing deal.
NEW YORK (
) -- It's 'Game on!' according to
Apple
(AAPL) - Get Free Report
. The iPhone maker filed a countersuit against
Nokia
(NOK) - Get Free Report
over patent infringements.
Apple's legal response comes less than two months after Nokia opened the volley by accusing
Apple of stealing its wireless technology
for use in its iPhone.
Apple says Nokia's patent claims are invalid and that the Finnish firm stole some of its iPhone technology, according to a lawsuit filed Friday in a Delaware U.S. District Court.
Cutting to the key issue, Apple says that Nokia is attempting to "leverage patents" in order to "free ride on the commercial success" of the iPhone and avoid "liability for copying the iPhone and infringing on Apple's patents."
The legal battle highlights the tension between Apple's
damaging invasion of Nokia's smartphone market
and Nokia's subsequent attempt to
create a compelling alternative to the iPhone
.
Among the innovations that have made the iPhone so successful is its screen, which allows users to control the phone with finger gestures. Apple's multi-touch tech has been a plum feature, giving users the ability to do things like zoom out or in on the screen by spreading or pinching fingers together.
In October, UBS analyst Maynard Um wrote that there are two likely outcomes of the battle.
One possibility: Apple settles the dispute by agreeing to pay Nokia a licensing fee of 1% -- or about $6 per iPhone.
But more likely, says Um, is that Nokia and Apple find common ground through some sort of cross-licensing agreement. Apple could gain rights to Nokia's wireless technology and Nokia would get to put Apple's multi-touch features on its phones.
Apple shares were down 1% and Nokia was up 2% in midday trading Friday.
-- Reported by Scott Moritz