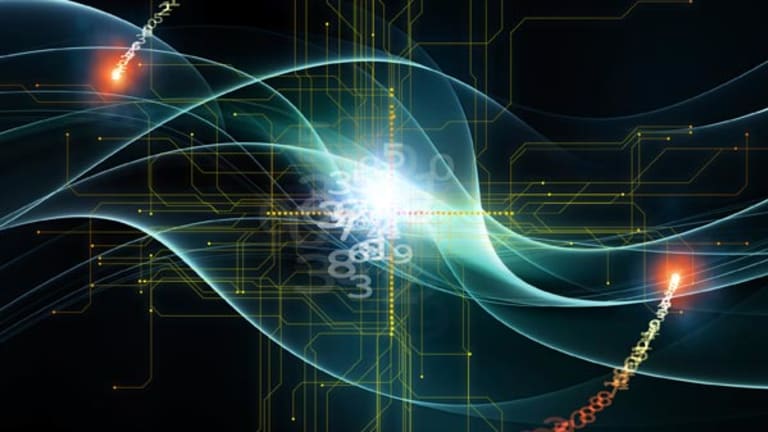 Apple and Sony to Join Forces?
The buzz on Wall Street is that cash-rich Apple is considering a massive offer for the Japan's Sony.
The buzz on Wall Street is that cash-rich Apple is considering a massive offer for the Japan's Sony.
By Jeff Reeves of InvestorPlace.com
NEW YORK (
) --
Apple
(AAPL) - Get Report
and
Sony
(SNE) - Get Report
have a lot in common. Both redefined music with portable players -- Apple with its recent iPod, and Sony with its trademarked Walkman that debuted in 1979. Both have redefined gaming, too -- Apple with its emerging App Store and convergence devices that are both useful and fun, and Sony with its groundbreaking PlayStation 2 system that remains the best-selling video game console in history.
So what would happen if the creative minds at both companies joined forces to create a new generation of electronic devices? If the rumor mill is true, we may find out. The buzz on Wall Street is that cash-rich Apple is considering a massive offer for the Japan's Sony.
Here's the huge price tag and specifics about the rumored buyout:Apple is cash rich -- with $23 in loose change and about twice that in short-term securities that could become liquid in a hurry. Sony's market value is a bit shy of $34 billion -- a huge chunk of change, but certainly not outside Apple's reach.
Neither company is talking, with Sony declining to comment on the rumors and Apple typically zipper-lipped. A number of analysts have been skeptical of such a deal, however, suggesting that any move by Apple would likely be a hostile takeover -- and despite lots of love for Apple in the states, such a bid would have a hard time succeeding in Japan.
Adding intrigue was a
recent
Bloomberg
interview with former Apple CEO John Sculley, where he mentioned how much Steve Jobs was impressed by Sony's products and manufacturing operations.
What's more, a
report was issued on Saturday by
Barron's
suggesting Apple is in a shopping mood and could potentially acquire Flash software giant
Adobe
(ADBE) - Get Report
or even media powerhouse
Disney
(DIS) - Get Report
. Adobe is a more digestible $14 billion company; Disney is almost twice the size of Sony at a whopping $67 billion.
So how likely is a deal? Well, there's no doubt Jobs & Co. would love to get a piece of Sony's established gaming operations. The potential of a marriage between Sony's portable PSP console and the iPhone and iPad is obvious. Besides, though Apple is getting a cut from games sold in its App Store, it is only taking a cut of about a third from sales. Gaming hardware generates much bigger margins.
But any consumer who has prowled the electronics section of a big box store knows that Sony is an octopus of a company that makes televisions, car stereos and digital cameras -- not to mention manages movies and software studios on top of managing a catalog of music. Apple is in the content distribution business, and a move to become a one-stop shop would at least prompt stonewalling from competitors and at worst prompt antitrust hearings.
More From Investor Place
Louis Navellier's Top 5 Stocks for the 4th Quarter
Perhaps the biggest hurdle to the deal is that weak consumer spending and a downward spiral of computer and HDTV prices has slashed the margins on many Sony products. Judging by anemic profits recently, including quarterly losses in two of the last four periods, it doesn't appear that trend will end any time soon.
But if anyone can turn around Sony and put a premium price tag back on its products, it would be Apple. Consumers and investors will have to wait and see, but in the intervening days it sure will be fun to read about any potential products such a partnership would create.
iPlayStation, here we come!
As of this writing, Jeff Reeves did not own a position in any of the stocks named here.
More From Investor Place
Louis Navellier's Top 5 Stocks for the 4th Quarter