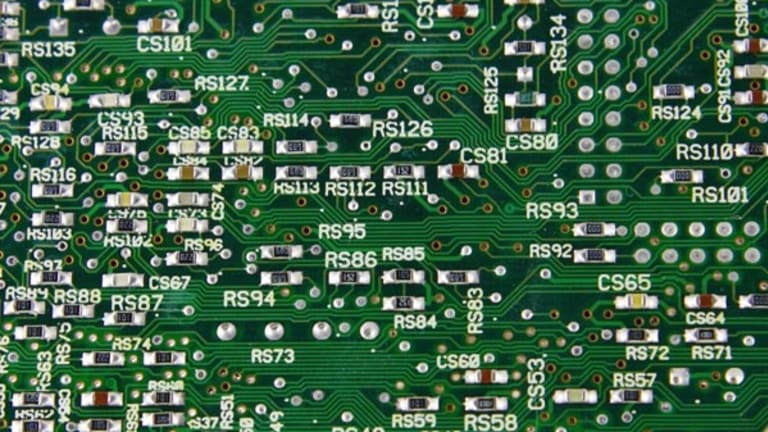 Apple Analysts Weigh In on Jobs' Health
Few see the Apple train jumping off track, despite Steve Jobs' medical leave. The tech darling reports quarterly earnings after the close.
NEW YORK (
) -- Analysts offered cautions and assurances as Apple gets ready to veer into the unknown again without its visionary leader Steve Jobs.
Investors who have pushed the stock to record-high levels in the past month took a bit of caution Tuesday in the wake of the announcement that Jobs was ill and taking another medical leave. Apple shares were down 4% Tuesday.
Though the news was awful for those that see Jobs as the key to Apple's ongoing success, analysts took the announcement in stride. No one called it a great day for Apple, nor did anyone wave a red flag in crisis.
"Mr. Jobs' health wellness profile may not be what investors prefer, but we point out that Apple's strategic initiatives have not been derailed by past medical leaves," JP Morgan analyst Mark Moskowitz wrote in a research note Tuesday.
Jobs' illness comes at a time when the Apple machinery seems to be humming along at a record clip; his absence will offer a test of just how durable the company's momentum can be. Apple reports December quarter earnings after the bell today --
TheStreet
will live-blog the earnings call -- and the company is expected to shoot well past Wall Street targets.
Still, it's Apple's future that investors are primarily focused on and no single person is seen as instrumental to forging that path as Steve Jobs. As Apple legend holds, Jobs' influence is weaved throughout the company and his connection to Apple consumers is astonishingly tight.
"Jobs and his team have made Apple become the primal force in shaping consumers' technology-driven 'way of life,'" Moskowitz wrote.
Apple's succession plan, should Jobs not return, is well understood as COO Tim Cook steps in again in his boss' absence.
"Tim Cook is a proven executive who can handle the pressure and knows how to run the inner workings of Apple in Steve's shadow. We believe Apple is in capable hands," Barclay's analyst Ben Reitzes wrote Tuesday.
Analysts seem to agree that the wheels on Apple's success train won't soon come off without Steve Jobs. But as some have outlined,
Jobs' longevity is the single biggest concern
for Apple investors.
"The major risk in the Apple story is Steve Jobs' heath," Needham analyst Charlie Wolf wrote in a research note. "Risks arising from the competitive landscape pale in comparison."
--Written by Scott Moritz in New York.>To contact this writer, click here: Scott Moritz, or email: scott.moritz@thestreet.com.To follow Scott on Twitter, go to http://twitter.com/MoritzDispatch.>To send a tip, email: tips@thestreet.com.