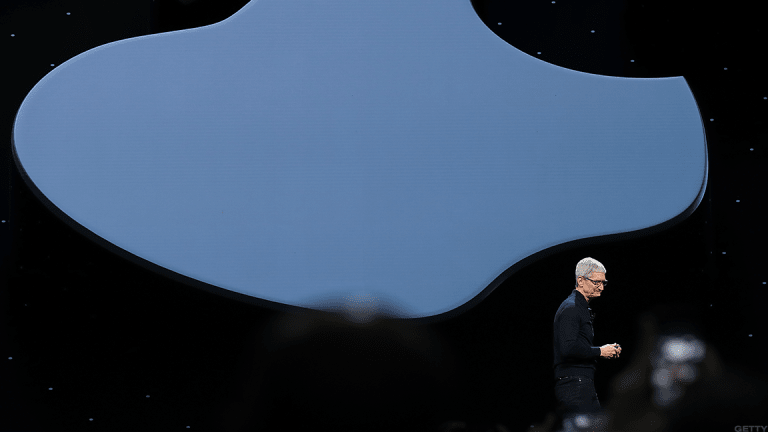 Apple, Alphabet Face Outrage for Hosting App That Tracks Saudi Women
The Absher app can be used to prevent Saudi women from leaving the country. A Senator called on the companies to remove the app.
The Absher app can be used to prevent Saudi women from leaving the country. A Senator called on the companies to remove the app.
Apple (AAPL) - Get Report and Alphabet (GOOGL) - Get Report are facing a public outcry for hosting an app that tracks women in Saudi Arabia.
The app, called Absher, is the mobile version of a Saudi Arabian government portal that serves multiple functions, with one of them being to enable men to restrict women's travel and stop them from leaving the country. 
The existence of the app was first reported by Business Insider. The app can be used for benign functions such as paying parking tickets, but also allows men to set up travel alerts when women attempt to travel outside of the country. Women are subject to male guardianship in Saudi Arabia.
Within the app, male guardians can input a woman's passport number and dictate when and where they are allowed to travel, and for how long.
The watchdog organization Human Rights Watch described Absher as a means of facilitating human rights abuses in Saudi Arabia: "Apple and Google have rules against apps that facilitate threats and harassment," the group told Business Insider. "In evaluating whether an app should be allowed, app store providers should be considering the broader context of the purpose of the app, how it is used in practice, and whether it facilitates serious abuses. Companies should apply extra scrutiny to government-operated apps in particular."
On Tuesday, Sen. Ron Wyden of Oregon called on Apple and Alphabet to remove the app in a letter. 
"It is hardly news that the Saudi monarchy seeks to restrict and repress Saudi women, but American companies should not enable or facilitate the Saudi government's patriarchy," Wyden wrote. 
Both Apple and Alphabet have been criticized previously for showing an openness to concede to the wishes of repressive governments.
Alphabet's recent development of a censored Chinese search engine, dubbed Project Dragonfly, sparked a backlash both inside and outside the company. In a Congressional hearing late last year, Google CEO Sundar Pichai told lawmakers that "right now, we have no plans to launch search in China," and the company has reportedly shelved the project, at least for now. Google initially pulled its search engine from China in 2010 after clashing over government censorship. 
For its part, Apple has been criticized for bending to the Chinese government's "Great Firewall" by removing VPN apps from its App Store in China that would allow Chinese users to access websites blocked in the country.
Separately, Silicon Valley's broader ties to Saudi Arabia came under the microscope after the killing of journalist Jamal Khashoggi. Saudi Arabia's massive Public Investment Fund has bought up stakes in a number of tech companies, including Uber, Tesla (TSLA) - Get Report and augmented reality startup Magic Leap via direct investments, as well as through Softbank's giant Vision Fund. 
Neither Apple nor Alphabet responded to a request for comment.
Apple close Tuesday up 0.86% at $170.89. Alphabet gained 2.41% at $1,121.37.
Apple and Alphabet are holdings in Jim Cramer's Action Alerts PLUSmember club. Want to be alerted before Jim Cramer buys or sells these stocks? Learn more now.