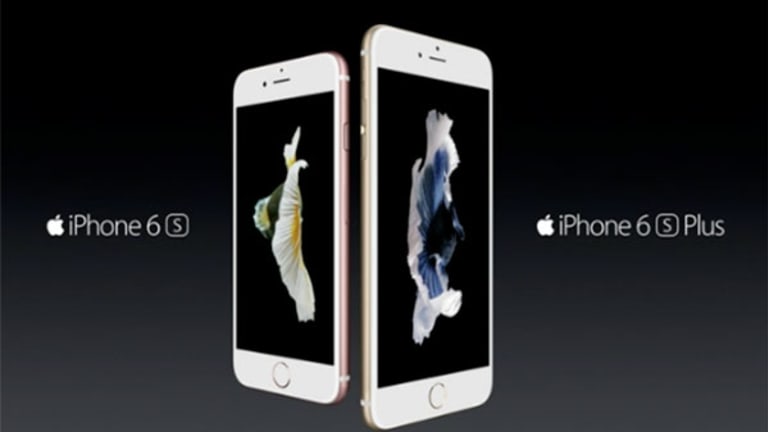 Apple Addresses iPhone 6 Plus Touch Fix, Amazon Rises on Video Expansion Talk -- Tech Roundup
Amazon.com advances on talk of international expansion plans for its Amazon Video Prime, while Apple inches further on its plans to address iPhone 6 Plus screen fixes.
Amazon.com (AMZN) and Apple (AAPL) managed to pull ahead Friday, despite the broader markets retracting. The online retailing behemoth advanced on talk that its Amazon Prime Video is planning an international expansion, while Apple edged ahead after disclosing plans to offer a fix its iPhone 6 Plus screens. Tesla Motors (TSLA) , however, lost ground after its closely watched shareholder vote to merge with SolarCity (SCTY) .
Amazon.com, in a heated battle with rival Netflix (NFLX) , is reportedly interested in expanding its Amazon Prime Video service by enlarging the international markets that it serves. The online retailing behemoth currently operates its Prime video service in the U.S., U.K., Germany, Austria and Japan, however, it is looking at launching the service in 200 other countries and territories in the near future.
Amazon Prime Video, which operates as a stand-alone business in the U.S., costs $8.99 per month, a tad less than Netflix's $9.99 tab. 
Meanwhile, Amazon is also beefing up for the crazy Cyber Monday, looking to also capture more online shoppers. The company launched a 20% discount to its Prime service annual membership, which offers such perks as free two-day shipping. The company's one-day discount lowers the annual membership to $79 from $99, with the discount expiring at midnight tonight.
Both moves helped spur its shares higher, with Amazon closing up 0.50 to $760.16.
Apple gained traction after unveiling a service repair plan for owners of iPhone 6 Plus smartphones. The iconic computer maker acknowledged that some of its iPhone 6 Plus devices will suffer flickering on the smartphone screen after having been dropped a number of times on a hard surface.
iPhone owners whose device is otherwise in working order and the screen is not cracked or broken can have Apple repair the smartphone for $149. And folks who have already shelled out big bucks to have their phones fixed can get reimbursements, the company noted.
The iPhone maker is launching this service program after getting hit with multiple lawsuits from iPhone 6  and iPhone 6 Plus owners, which claimed the smartphones were sold when they weren't ready for primetime because of the touchscreen defect.
Apple gained 0.08 to close at $110.04.
Tesla Motors' CEO Elon Musk managed to win over shareholders in the company's bid to acquire SolarCity. The move paves the wave the Musk to build on his vision of having a soup to nuts solar service for Tesla owners and SolarCity customers. 
The deal will tie the vision of putting solar panels and tiles on the rooftops of SolarCity customers' homes, then upselling them a bank of batteries to store the solar energy for personal use that could include powering their high-end electric Tesla vehicle.
Although skepticism over combining the companies has been panned by Wall Street observers, Musk managed to prevail in the end. More than 85% of Tesla shareholders who cast their ballots voted in favor of the SolarCity acquisition valued at $2 billion, according to a Bloombergreport. 
Tesla, however, fell 1.9% to $185.02 at the close.
This article is commentary by an independent contributor. At the time of publication, the author held no positions in the stocks mentioned.