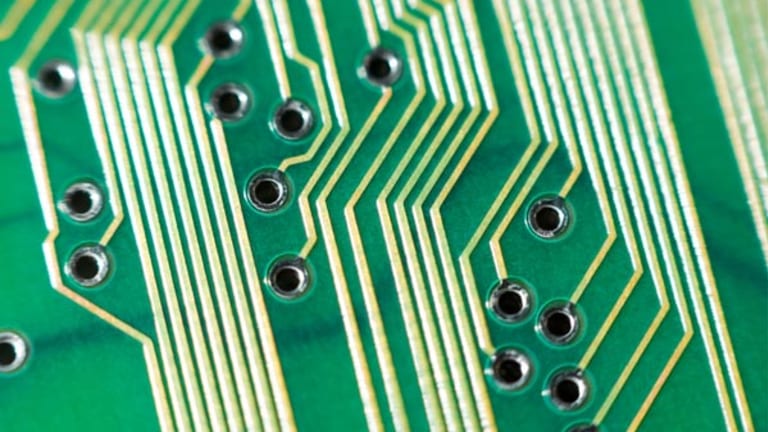 Apple Accessory Makers Storm CES
Apple may shun the annual tech event in Las Vegas, but vendors hawking accessories for the iPhone maker are out in full force.
LAS VEGAS (
) -
Apple
(AAPL)
may shun CES, but vendors hawking accessories for the iPhone maker are out in full force.
This year, the gadget show's so-called iLounge -- the area displaying Apple-related products -- hosted more than 350 companies across more than 80,000 feet, up from 250 companies over 50,000 feet last year, according to a Consumer Electronics Association spokesperson.
The jump comes as manufacturers try to capture part of a mobile accessories market expected to reach $50 billion in the next three years. Products linked to Apple are expected to comprise a significant portion of that amount.
While in years past, CES exhibitors have focused on basics like smartphone cases and holders, vendors have recently become more innovative with their wares.
iDevices
is a Canton, Conn.-based company which makes gadgets like iGrill, a wireless cooking thermometer that lets users monitor their meat or fish through their iPhone or iPad. The device alerts chefs when their food is ready so they can multitask in the kitchen.
At CES, iDevices announced iShower, a water-resistant based audio system for the shower compatible with iOS devices, and iNotebook, which allows users to take notes on a traditional notepad and then transmit them to an iPad using Bluetooth.
"People want iOS devices so they connect to these new 'appcessories,'" said iDevices CFO Jon Conelias.
Just Mobile
, based in Berlin and Taiwan, began six years ago making products like iPod stands but its most popular accessory is now AluPen, an aluminum stylus for the iPhone and iPad that lets users make freeform notes and doodles.
Although
Google's
(GOOG)
Android platform holds a bigger market share than Apple, Just Mobile is focused primarily on iOS.
"Apple is easy to understand for everyone," said managing director Nils Gustafsson. "We have an audience to target. With Android, there's no focused market."
Other Apple products which have garnered buzz at this year's CES this year include iBaby Monitor from
iBaby Labs
. This device allows parents to monitor their babies from anywhere using their iOS device . Mountain View, Calif.-based
iHealth
, meanwhile, released a suite of devices that let users do everything from monitor their blood glucose levels and test their blood pressure to record their weight using their iPhone or iPad.
But just as consumers may find it difficult to keep track of the latest and greatest Apple-related gadgets, vendors have their own concerns.
"The iPhone is spurring overall interest in smartphone accessories but it's hard for accessory makers to keep up with Apple's pace of innovation," said Richard Wagner, president of Cincinnati, Ohio-based
TuneBelt
, which makes sport armbands for the iPhone. "It's a double whammy."
--
Written by Olivia Oran in Las Vegas.