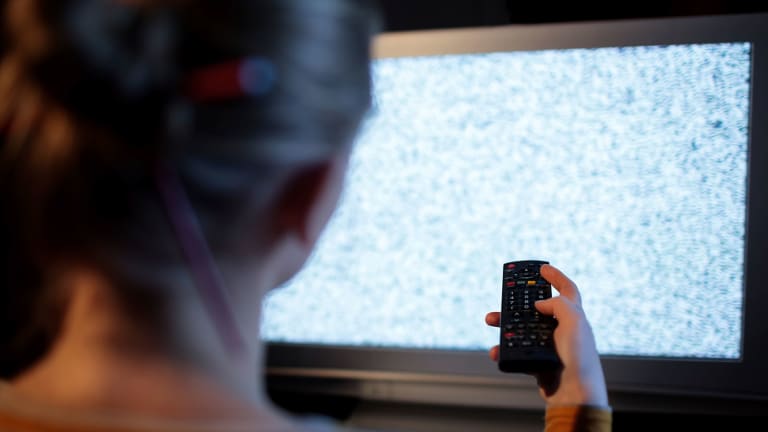 Publish date:
Aol Says It's the End of TV Ads as We Know It, and Verizon Feels Fine
Recent Verizon acquisition Aol is looking to reinvigorate television advertising by targeting viewers with some of the same data-savvy techniques it's been honing on digital platforms.
Recent Verizon acquisition Aol is looking to reinvigorate television advertising by targeting viewers with some of the same data-savvy techniques it's been honing on digital platforms.
NEW YORK (TheStreet) -- Aol says it has the cure for what ails television networks, and its new owner, Verizon (VZ) - Get Verizon Communications Inc. Report, couldn't be happier. 
Aol, which Verizon purchased last month for $4.4 billion, aims to inject linear television, both broadcast and cable, with a variation of the large-scale automated advertising formula it has been building for online platforms. Verizon, the country's largest wireless operator, is keen to use that technology as it expands its own video offerings through its forthcoming mobile service, Go90, scheduled for a test run later this summer.
Broadcast television is turning to automated advertising platforms to more efficiently fill available commercial space in an effort to sustain or even grow revenue despite an overall decline in viewers. TV viewership in the first quarter of 2015 dropped 9% from the same period a year earlier, according to data compiled by research firm MoffettNathanson, while Nielsen reports that viewership among the 18-to-49 age bracket has fallen an average of 3.1% every year since 2012.
Dan Ackerman, who leads the Aol team in charge of putting automated or so-called programmatic ads on television, said those statistics aren't symptoms of "doom and gloom" for TV, but of a transition in how consumers watch video.
"Programmers have already gotten ahead of that trend in terms of making their content available to consumers," Ackerman said. "It's the ad model, it's the monetization component that is now starting to catch up."
That's where Aol sees an opportunity. Under the leadership of Bob Lord, the company headed by Tim Armstrong, formerly of Google, has been honing ways to categorize segments of viewers based on their viewing behavior. Aol's technologies are designed to track how viewers respond to ads across their phones and desktop screens.
It's the kind of data that could help TV broadcasters better demonstrate the value of their ad-space to marketers.
Dan Aversano, a senior vice president in the ad sales department at Time Warner's (TWX)  Turner Broadcasting, said that even if broadcasters and partners like Aol cannot perfectly customize or "address" a message for each consumer, that's no excuse for TV programmers not to embrace data.
"We don't need to be fully addressable to do ad-targeting television, right?" said Aversano. "We can actually do that today."
One problem for television broadcasters is finding ways to target audience segments based on how they behave rather than their age and gender. For example, a broadcaster can tell marketers that some percentage of its viewers are looking for a new car by cross-referencing their recent Google searches, but "likely car buyers" remains a more difficult group to define than males between the ages of 18 and 49.
New ways to segment audiences make it harder for ad-buyers and ad-sellers to decide how much advertising space is worth, said George Pappachen, an executive vice president of strategy and business development at Kantar Media.
"The [television] industry has been working with what's in place for decades to allow for media planners and buyers to have a common language with media sellers," said Pappachen. "And so while Aol and Verizon will help move the ball forward to help bring alignment, that's a lengthy and complex process."
Aol is aiming to be the translator between marketers and broadcasters, and Verizon, which has fallen 1.8% this year to $45.94, is hoping to be the beneficiary.