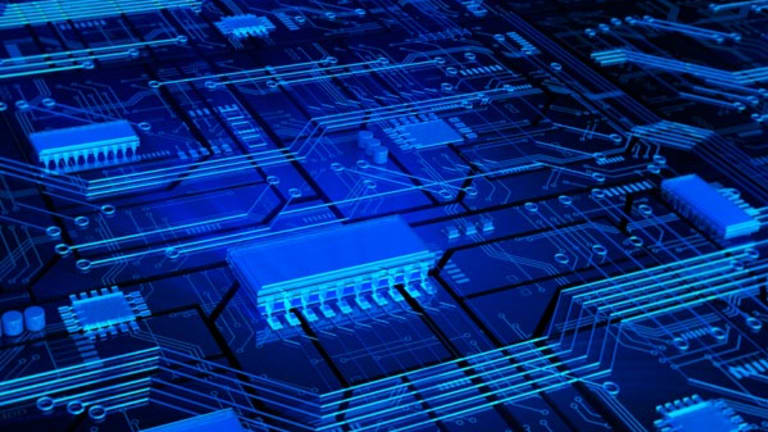 AOL Kooky for Yahoo!: Tech Edge
Yahoo's 'boatload' of money moment may be coming after all.
NEW YORK (
) -- A rumored buyout deal between bubble era giants
Yahoo!
(YHOO)
and
AOL
(AOL)
has just a little air of make-believe to it.
How often does a $2 billion company takeover its $20.5 billion rival?
And then you have Yahoo! hiring Goldman Sachs to defend against hostile takeovers. Fighting buyouts has worked really well for Yahoo! in the past. Like the righteous foresight by Yahoo's board two years ago to walk away from
Microsoft's
(MSFT) - Get Microsoft Corporation Report
$31-a-share merger.
But in the kooky-pants world of business matchmaking, it would be even crazier not to consider combining forces to be a huge No. 2 player in
Google's
(GOOG) - Get Alphabet Inc. Class C Report
online advertising market.
Following on a
story last week by Silicon Alley Insider
, the
Wall Street Journal
reported late Wednesday that
private equity investors have considered financing
AOL in an acquisition of Yahoo!.
Yahoo's go-it-alone strategy isn't working out so well for anyone other
. The latest search ad market share info from ComScore shows Yahoo! dipping nearly a percentage point in the standings as Google and Microsoft pulled in more business in September.
And in a total pants-on-fire move,
Microsoft buddied up Bing with Facebook
Wednesday to add some of that social networking stuff that half a billion people like to do.
Meanwhile, Yahoo! is fading in mobile where it had so little sway in the first place. And while it still runs some of the best content sites on the Net, like Yahoo! Finance, Flickr, Yahoo! Sports, etc., it's struggled to stay relevant amid the rise of personal content -- or so-called user generated feeds like
Twitter
and social sites like Facebook.
When companies can't right themselves, outsiders start to itch for a chance at the helm.
Analysts point to Yahoo's steady cash generation as one of the appealing characteristics private equity shops look for in a takeover. Yahoo! also has a number of assets like
Yahoo Japan
and
Alibaba
that could be sold off for quick cash.
The big selling point however, is that AOL and Yahoo! together would make a formidable online ad network that, while still dwarfed by Google, could be a lucrative conduit for banners and other display ads -- an area where Google happens to be weak.
Investors certainly liked the idea. Yahoo! shares were up 8.5% to $16.55 Thursday.
--Written by Scott Moritz in New York.>To contact this writer, click here: Scott Moritz, or email: scott.moritz@thestreet.com.To follow Scott on Twitter, go to http://twitter.com/TheStreet_Tech.>To send a tip, email: tips@thestreet.com.
Editor's note: "Tech Edge" is a blog written and compiled by Scott Moritz, TheStreet's senior tech correspondent. The blog explores behind-the-scenes tech news, rumors and reports that Wall Street folks are talking about.