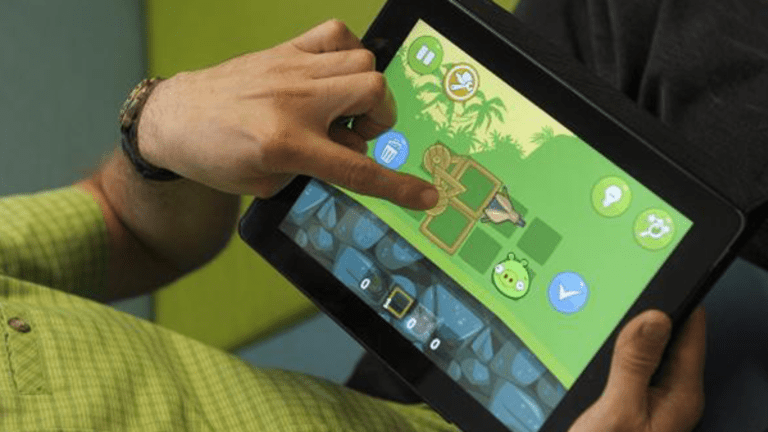 Angry Birds Maker Prices IPO, Values Company at Whopping $1 Billion
Rovio set out a price range of between €10.25 and €11.50 a share, which will be listed in Finland.
Rovio Entertainment Corp., the maker of Angry Birds, Friday announced the initial price range for its proposed initial public offering, valuing the company at around $1 billion.
The company set out a price range of between €10.25 and €11.50 a share, which will be listed in Finland. The range gives the company a market capitalization of between €802 million ($955.5 million) and €896 million.
The IPO, announced on Sept. 5, is expected to offer 54.6% of the company shares in the float and raise proceeds of €30 million. There will also be a secondary sale by its largest shareholder Trema International Holdings B.V., and certain other shareholders.
All the shares offered will have voting rights.
Trema will retain a 36.6% stake in the company after the initial offering.
The company is expected to start trading on the NASDAQ Helsinki Stock Exchange in the beginning of October, under the sign ROVIO.
The planned IPO would enable the company to pursue its growth strategy and improve strategic flexibility, the company said, adding that it will also strengthen Rovio's brand recognition and competitiveness.
"The planned listing will further enhance Rovio's awareness of the company's customers, prospective employees and investors as well as the gaming industry in general, thus further strengthening Rovio's competitiveness. Listing gives new shareholders the opportunity to become part of Rovio's success story," Rovio chairman Mika Ihamuotila said in a statement.
Rovio launched Angry Birds as a mobile game in 2009 and it is now one of the most recognized brands in the world, the company said. The company now offers multiple mobile games, and has produced The Angry Birds Movie, which opened number one in theatres in 50 countries, and licenses the Angry Birds brand to consumer products and other entertainment content.
Rovio's games had been downloaded more than 3.7 billion times as of the end of June 2017, and they had on average 80 million monthly active users during the second quarter of 2017.
More of What's Trending on TheStreet:
The Stunning Apple iPhone X Screen Will Trigger a Global Problem in This Market