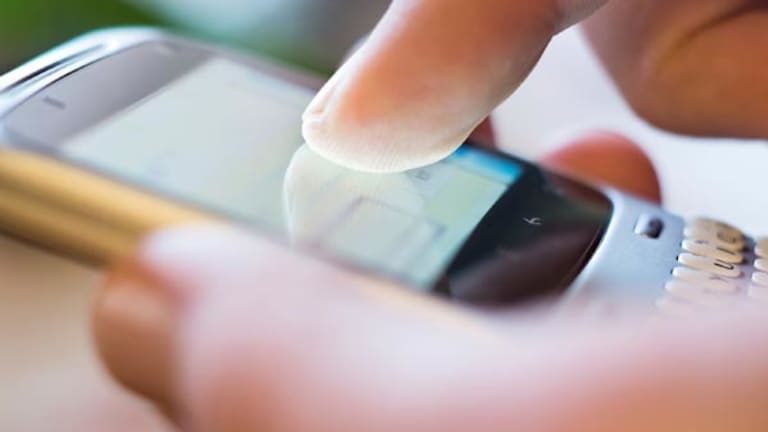 Android's Advantage, For Now: WiMax
Sprint will soon launch America's first WiMax smartphone, challenging current 3G networks operated by major carriers.
Sprint (S) - Get SentinelOne, Inc. Class A Report recently announced it will soon launch America's first WiMax smartphone, the HTC Evo 4G. This smartphone looks much like the HTC HD2 now offered by T-Mobile, but it operates on America's dominant WiMax network, built by Clearwire (CLWR) where Sprint is a 57% equity holder.
Let's establish the WiMax advantage over the current 3G networks operated by all major carriers. Clearwire's WiMax network has at least four major advantages over HSPA (AT&T and T-Mobile) and EVDO (Verizon and Sprint):
1.
Speed.
Upload and download speeds are higher. How much higher?Here is where it gets tricky. On paper, Clearwire is quoting numbers that are only approximately double that of the 3G networks. That's not the whole story, however. Which brings us to the next point.
2.
Capacity.
The real speed experience is similar to that of afreeway. What matters is not how fast ONE car can go, but how fast ALL cars can go when the freeway is near capacity. In the case of Clearwire, it has a lot more spectrum at its disposal than its competitors. Clearwire has 120 MHz on average per market. Compare this to what most operators purchased near 700 MHz some 2-3 years ago: around 20 MHz, or 1/6th. This means a 6x wider freeway for Clearwire. So you can fit a lot more subscribers - or have the subscribers do more things simultaneously. This is the bandwidth tonnage that matters in a battle.
3.
TDD vs. FDD.
Imagine if on a freeway you could dynamically, every fraction of a second, allocate the direction of any given lane. This would mean allocating the width of the freeway to the direction where there was more traffic. Effectively, this increases capacity materially. As a result, Clearwire's 6x advantage over the old networks may feel more like a 10x.
4.
Latency.
Speed of uploads and downloads is important, but latency is often even more important. You don't want that initial two-second "wait" before things start happening, after you click or press. In my personal experience as a Clearwire customer, I get latency around 70ms, compared to 140ms-280ms with my previous EVDO and HSPA connections. That's a 2x-4x advantage for WiMax, and makes it "feel" like a cable modem as opposed to a second-class wireless citizen.
All in all, until other WiMax smartphones are announced, the first one to hit the market this summer is the Android-based HTC Evo 4G. The superior performance of WiMax will enable users to do things where nothing else can fully compensate in terms of competitive gunpowder.
Sure, the next-generation iPhone from
AT&T
- and
Verizon
(VZ) - Get Verizon Communications Inc. Report
or other carriers - will bring all sorts of yet-unknown innovation to the table, probably in relation to software, content and services. But without WiMax, any such product - iPhone, Blackberry,
Palm
(PALM)
,
Nokia
/Symbian or
Microsoft
(MSFT) - Get Microsoft Corporation Report
- will be notoriously handicapped in its ability to deliver a proper broadband experience.
You have to ask yourself the following question: Do you accept the premise that the biggest complaint about the current AT&T iPhone is its network performance? If you do, you cannot simultaneously say that the superiority of WiMax won't matter.
WiMax offered by Clearwire - and integrated into various Sprint-branded offerings, because Sprint owns some 57% of Clearwire - reigns alone until the fourth quarter of 2010, when Verizon launches approximately 20 MHz of FDD-based LTE, compared against Clearwire's up to 120 MHz of TDD-based WiMax. Verizon's initial LTE offerings will be primarily USB-based modems and portable WiFi hotspots, such as those built today by Novatel and Sierra Wireless. Some time in 2011, the first LTE-based smartphone will begin to appear, giving Sprint/Clearwire approximately a one-year lead.
We do not know how long Android's WiMax advantage will last. It is eminently possible that a Blackberry, Microsoft or Apple WiMax smartphone will appear on Sprint/Clearwire before 2010 is over, but I also cannot find any evidence for any of those to occur. Nokia and Palm appear very unlikely to launch anything-WiMax even in 2011 or even ever. To the extent that Blackberry, Microsoft and Apple don't launch a WiMax smartphone for the Sprint/Clearwire networks in the coming months, this will be an important advantage for Google with Android.
Verizon's advertisements often say "It's the network." The problem is that in this case, it's not their network. It's Clearwire's WiMax network, offered by Sprint, and with Google/Android powering the initial smartphone.
At the time of publication, the author was long AAPL, GOOG, RIMM, PALM, CLWR, SWIR, NVTL and MSFT, short NOK
.
Anton Wahlman was a sell-side equity research analyst covering the communications technology industries from 1996 to 2008: UBS 1996-2002, Needham & Company 2002-2006, and ThinkEquity 2006-2008.