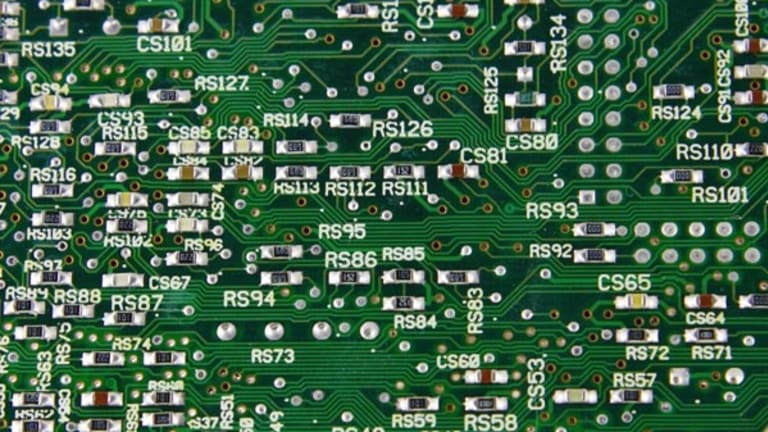 An Apple iTV Would Add Little to Its Stock Value
If rumors are true and Apple delves into TV land to produce iTV, don't entertain much upside to its $700 stock value, according to Trefis.
The following commentary comes from an independent investor or market observer as part of TheStreet's guest contributor program, which is separate from the company's news coverage.
NEW YORK (
) -- Rumors surrounding
Apple's
(AAPL) - Get Apple Inc. Report
foray into the TV market seem to be growing in number every day, with some even claiming that the new iProduct could be arriving as soon as before the end of the year. The most recent one was floated by
AppleInsider
, which claimed that Apple is seeking to buy German luxury TV maker Loewe but the latter shot down these claims soon after.
While most of these rumors have not been fact-based, Foxconn parent Hon Hai Precision Industry's confirmed decision to invest in LCD display maker Sharp a couple of months back lent some credence to the rumors. (See:
Is Apple the Invisible Force Behind the Sharp-Foxconn Deal? )
While there is a lot of speculation surrounding Apple's new iProduct, there have been few attempts so far to seize the opportunity that the TV market presents for Apple.
Unlike smartphones and tablets, two markets that were still very young or even unformed when Apple launched the iPhone and the iPad, the TV market is a huge multi-billion dollar industry that Apple will be trying to penetrate. Still, the general opinion seems to be that the opportunity is there for Apple to enter and disrupt it. However, we believe that the TV market holds very little value for Apple should it launch what is being rumored to be the 'iTV'.
See our complete
analysis of Apple here
Assumptions
For our analysis, we have made a few assumptions in order to keep things simple and intuitive. First, that Apple would release the iTV in 2013 in a one-size-fits-all 40-60 inch variant. Apple has historically stuck to this game plan for both the iPhone and the iPad. Therefore, it is reasonable to assume that it would not want to deviate much from that successful strategy.
Our second assumption is that the price of the TV would be in the$1,000 to $2,000 range, consistent with Apple's strategy to bring high-end, premium-priced products to the market. Beyond $2,000 would be making the product too pricey, in our opinion.
As for gross margins, we are assuming that Apple will not enter the market unless it can command a healthy gross margin of 35% at least. Even for the iTunes ecosystem that Apple maintains in order to drive its core hardware sales, it charges 30% per app purchased on its platform from the developers. Samsung's gross margin from its TV business was at around 25% in 2011, and Samsung makes all kinds of TVs, both high-end and low-end.
Individual Driver Forecasts
Assumptions made, let's dive down into the TV market that Apple will try to penetrate.
According to NDP DisplaySearch, TV sales have stagnated at around 250 million units for the past two years and are expected to see a slow pace of growth in the coming years as well. However, the LCD segment of the market is cannibalizing on the outdated CRT TV market and is seeing healthy growth, with the premium LED segment of the LCD market seeing even faster growth. As LCD, OLED and other premium TVs see high demand and CRTs are phased out, we see TV sales growing to around 285 million by the end of our forecast period at a CAGR of 2%.
From a market share standpoint, we assume that the Apple iTV is able to grow its market share from around 0% in 2012 to about 7% in 2018, charting about the same market share growth trajectory as the iPhone. We are assuming a similar iPhone type market share rise, since we believe Apple will look to compete in the high-end smart TV category only. This shows that Apple will have close to 20 million iTV sales in 2018.
As for pricing, we consider the iTV ASP to start at $1,500 in 2013 and then decrease to around $1,300 by the end of the forecast period, as Apple brings out newer models every year and slashes the prices of its older variants.
Our current Apple TV division estimates the value from the sale of the $100 set-top box that Apple sells currently and contributes only 0.23% to Apple's total value. Since the Apple TV in its current form hardly makes any difference to Apple's value, we assume that Apple will only be selling the new iTV from 2013 on, and feed in our estimates of:
1. iTV unit sales gradually reaching 20 million sales by the end of our forecast period.
2. iTV ASPs declining from $1,500 in 2013 to $1,300 in 2018.
3. iTV gross margins of 35% starting out initially and then declining to around 30% by 2018to arrive at a price estimate of just $740 for Apple, a growth of less than 6% over the current $700 price estimate.
This goes to show that for all those who seem to believe that the iTV will be Apple's next big thing in the market, the iTV doesn't seem to add much value to Apple's stock.
One may argue that we have been too conservative with our market share forecasts, but Apple will be trying to enter a market where it has no presence,
a la
the mobile phone market in 2007. So, it is risky to assume a more aggressive market share rise. Where Apple is more likely to prove us wrong is by coming out with a game-changing product like the iPhone, pricing it at an aggressive $2,000 or more and yet seeing an iPhone-like growth trajectory. However, even then, we see Apple reaching a price estimate of $750 only.
Shocker: We haven't even considered the increase in SG&A and R&D expenses that selling the iTV will cause Apple to incur. Add to that the capital expenses that Apple will incur on increasing floor space in its retail stores and the incremental value of the iTV further diminishes.
Disagree with us?
You can modify the trend lines on the driver graphs shown and try out your own forecasts to see iTV's true impact on Apple.
Click
to find out how a company's products impact its stock price at Trefis.
Like our charts? Embed them in your own posts using the
.
This commentary comes from an independent investor or market observer as part of TheStreet guest contributor program. The views expressed are those of the author and do not necessarily represent the views of TheStreet or its management.