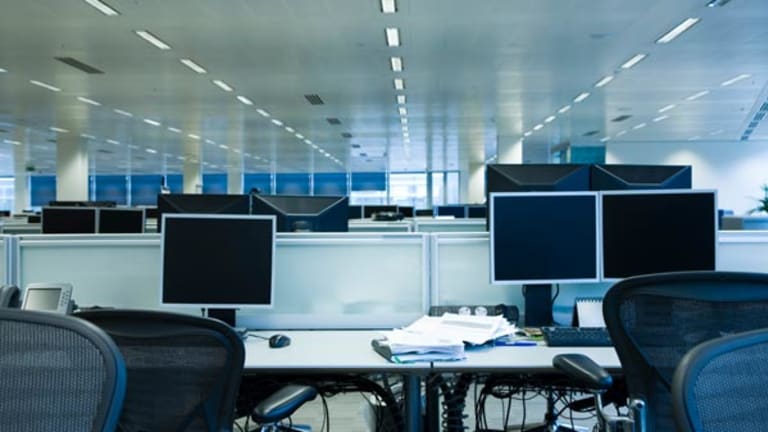 AMD's Future More Promising Than Q2
The stock is still worth a significant premium to the current price, providing the company can gain market share in the server space.
The following commentary comes from an independent investor or market observer as part of TheStreet's guest contributor program, which is separate from the company's news coverage.
NEW YORK (
) --
Advanced Micro Devices
(AMD) - Get Report
reported its second-quarter earnings Thursday -- a day after Intel
(INTC) - Get Report
reported solid earnings. As expected, some of the trends, like higher average selling price, echoed Intel's report.
We wrote on some of these trends in an earlier article,
our bullish view for AMD. However the server market is one area where Intel has continued its rapid growth. AMD had fewer exciting things to report in its Q2 results. Below we take a quick look at AMD's updates in the server market.
Our price estimate for AMD stands at $9.80
implying a near 30% premium to the market price.
Based on our expectations, we estimate that its server microprocessor activity contributes more than 20% to AMD's business. This could be much higher if AMD could bounce back to where it once was in terms of market share. However, so far in 2011, AMD hasn't been able to make much progress on this front.
AMD's earnings call focused on what is expected to come vs. its progress in server microprocessors in Q2 2011. Also, AMD's server revenue sequentially declined compared to Q1 even though its share in Q1 was very low. This makes us conclude that AMD still hasn't gained any market share.
AMD Betting on Bulldozer Launch
AMD is hoping that its launch of Bulldozer server chips in Q3 2011 combined with its Interlagos platform aimed at the cloud-computing environment will help it gain some share toward the latter half of this year. As a result, we maintain our expectations of slight market share gains.
>> Keep the stock market at your fingertips with TheStreet's iPad app.
If this happens, we believe that the company will be able to maintain some momentum and gain market share even beyond 2011. However long-term expectations rely on the fact that
Nvidia's
(NVDA) - Get Report
entry into this market in later years may put pressure on further share expansion.
See our complete $9.80 Trefis price estimate for AMD's stock.
Like our charts? Embed them in your own posts using the Trefis Wordpress Plugin
.
This commentary comes from an independent investor or market observer as part of TheStreet guest contributor program. The views expressed are those of the author and do not necessarily represent the views of TheStreet or its management.