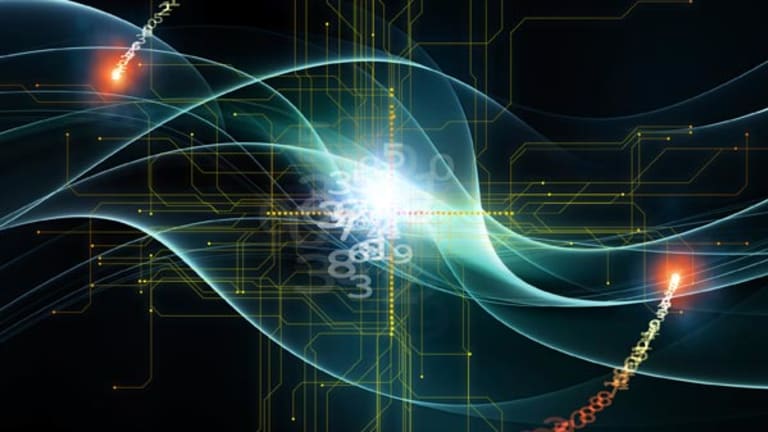 AMD vs. Intel: Market Share Fight
While Intel dominates, competition for market share is becoming more intense, with each company rolling out newer integrated computing and graphics platforms.
Intel (INTC) - Get Report dominates the notebook processor market with an estimated 86% market share; AMD (AMD) - Get Report controls almost 14%, by our estimates. We currently have a Trefis price estimate of $25.53 for Intel's stock and a price estimate of $8.07 for AMD's stock.
While Intel dominates, competition is becoming more intense, with each company rolling out newer integrated computing and graphics platforms. At the core of this is a fight for market share.
We forecast market share remaining stable for both currently but note that a hypothetical 5 percentage point increase implies 2.5% upside in our share price estimate for Intel and 11% for AMD. So the little guy clearly has more to gain. See our modifiable charts below.
In September 2010, Intel launched its second-generation core architecture, Sandy Bridge, a 32-nanometer chip that can put CPUs and GPUs onto a single piece of silicon designed for tasks like handling high-definition video.
Intel management boldly called Sandy Bridge the largest increase in computing performance in its history. It places high expectations on the chip's business impact. The company began large-scale production this past quarter and expects to start earning revenue on these shipments in fourth-quarter 2010.
In response, AMD introduced a Llano accelerated processing unit in October 2010, a part of the company's Fusion initiative. Some of the tasks carried out by Llano include calculating the value of Pi to 32 million decimal places and decoding HD video from a Blu-ray disc, as claimed by AMD. Production is slated for earlier next year, despite rumors of some delays.
While performance tests for both have been good so far, we won't see the data on a large scale until next year. So until then, who do you think will gain share?
for our complete analysis for Intel's stock.
Our complete analysis for
.
Like our charts? Embed them in your own posts using the
.
is a financial community structured around trends, forecasts and insights related to some of the most popular stocks in the U.S.