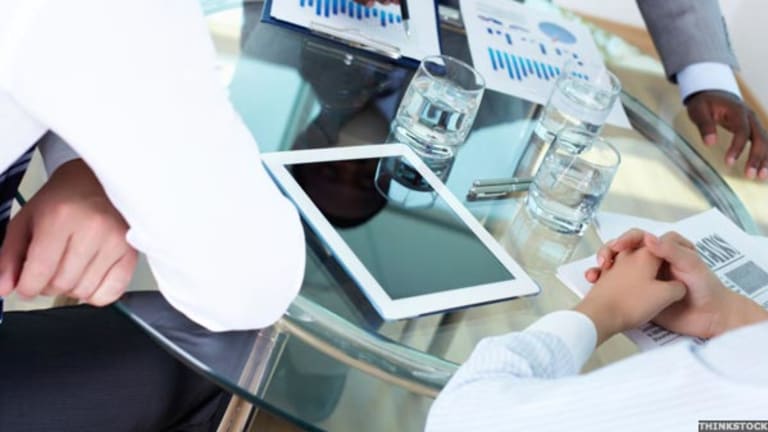 Publish date:
AMD, Nvidia Shares Surge On Intel News
AMD and Nvidia shares rocket after Intel announces it will cancel its Larrabee graphics chip.
AMD and Nvidia shares rocket after Intel announces it will cancel its Larrabee graphics chip.
SUNNYVALE, Calif. (
) -- Shares of
AMD
(AMD) - Get Report
and
Nvidia
(NVDA) - Get Report
rocketed Monday following news that
Intel
(INTC) - Get Report
is
its Larrabee graphics chip.
Nvidia's stock surged $1.88, or 13.18%, to $16.14, reversing the modest dip in tech shares that saw the Nasdaq fall 0.05%. AMD's shares were also on the rise as investors digested the news from rival Intel. After the market closed on Monday, the chipmaker's shares rose 66 cents, or 8.4%, to $8.52.
Larrabee, aimed at the lucrative video game and high-performance computing markets, was supposed to debut this year, but Intel delayed the launch until 2010. Now Intel has changed its strategy again.
"Larrabee silicon and software development are behind where we had hoped to be at this point in the project," wrote Nick Knupffer, an Intel spokesman, in an email to
TheStreet
. "As a result, our first Larrabee product will not be launched as a standalone discrete graphics product, but rather be used as a software development platform for internal and external use."
Earlier this year, Intel failed to impress investors with Larrabee during the initial demonstration of the chip's graphics performance. Intel says that Larrabee is a complex, multi-year project and that it is still heavily committed to graphics technology.
"Additional plans for discrete graphics products will be discussed sometime in 2010," added Knupffer. "Our plans to deliver the world's first CPUs with integrated graphics this month are unchanged."
News of Intel's change is a shot in the arm for its rivals. AMD has had a tough time keeping up with Intel in recent years and spent $5.6 billion on ATI in 2006 in an attempt to
boost
its graphics offerings.
AMD, based in Sunnyvale, Calif., can now concentrate on its graphics push, safe in the knowledge that its powerful nemesis still needs to work out kinks in its own strategy.
AMD recently landed a
$1.25 billion settlement
in an antitrust dispute with Intel,
easing
its
debt burden
from the ATI deal.
The chipmaker also predicted a
better
gross profit margin during 2010, as chip sales improve.
Things look
rosier
for Nvidia too, which beat analysts' estimates in its recent
third-quarter results
. The company's GPUs, or Graphics Processing Units, performed best, with sales up 25% quarter over quarter.
The results came just two days after Nvidia and a number of chipmakers were downgraded by Morgan Stanley. The analyst firm had
on concerns that chip supplies were running ahead of demand.
-- Reported by James Rogers in New York