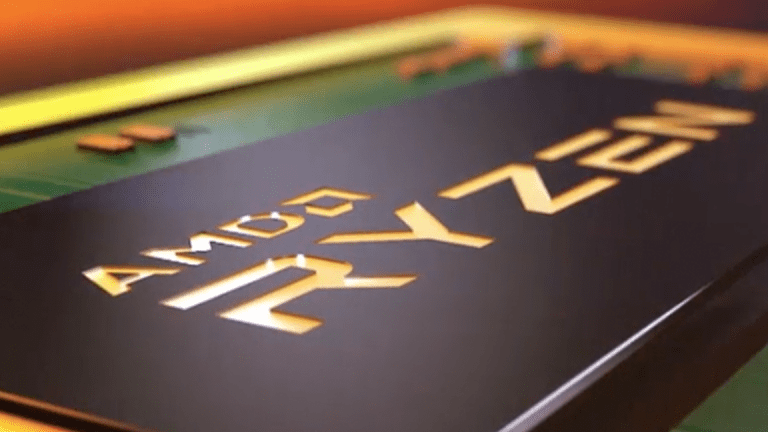 AMD Downplays Tariff Impact, But They're Still a Dark Cloud Over Chip Stocks
On an earnings call and in an interview, AMD's CEO Lisa Su put a positive spin on the tariffs as weak revenue tanked AMD's stock. That may not be enough to reassure chip investors anytime soon, though.
Alongside a weak earnings report that sent its stock tanking more than 15% on Thursday, AMD downplayed the impact of tariffs on the chipmaker's business. But investors may not be convinced. 
For AMD, revenue was up 4% year over year but down 6% from the previous quarter, a situation it blamed on lower demand for its graphics products. The chipmaker's total revenue fell short of estimates, at $1.65 billion versus a consensus of $1.70 billion.
The dark cloud hanging over not just AMD, but the entire chip sector is the ongoing trade conflict with China. AMD's CEO, Lisa Su, put a positive spin on the conflict, tellings investors on a Wednesday call that they "don't see anything material as it relates to the tariffs, whether it's pull-ins or just the overall impact of tariffs. But we are doing quite a bit to adjust our supply chain, as I'm sure many others are. We already had a supply chain that was highly multi-sourced, and so that's very helpful," she said.
Su added in an interview with Barron's on Thursday that she sees the trade conflict as "an opportunity to gain [market] share" as chipmakers exercise caution more generally.
But based on comments from others in the semiconductor sector, the outlook is far from certain as companies calibrate supply chain issues -- and investor expectations -- in the run-up to another possible hike in tariffs.
The White House slapped 10% tariffs on $200 billion worth of Chinese imports that went into effect in late September, and the tariffs could rise to 25% in January if the nations can't arrive at a deal. The September tariffs included more than 90 lines central to the semiconductor industry, and the global trade group Semi estimated that they will cost its 400 U.S. members more than $700 million in additional duties alone, not accounting for additional costs or other pressures associated with adjusting their production processes.
Investors are anxious: The SOX index, which tracks semiconductor stocks, is down 14% since the beginning of October alongside broader market jitters. And the tariffs are another moving target that Micron (MU) - Get Micron Technology, Inc. (MU) Report executives, for instance, have warned could squeeze profit margins for several quarters to come.
"We are working to gradually mitigate most of the impact from these tariffs over the next three to four quarters," said Micron's CFO David Zinsner on a September earnings call.
It may be too soon to speculate on how well individual chipmakers can weather the trade conflict, according to B. Riley FBR's Craig Ellis. 
"We really do have an environment right now where there's a lot of crosscurrents," Ellis told TheStreet in an October interview.