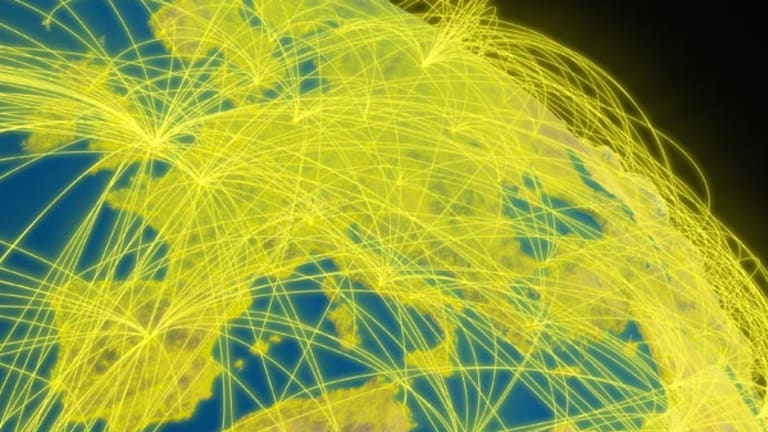 Amazon's Kindle Fire: Tech Weekly
Amazon finally entered the tablet market with the launch of its Kindle Fire this week.
NEW YORK (
) --
Amazon
(AMZN)
was Silicon Valley's biggest newsmaker this week, ending months of rumor and speculation on Wednesday when it finally
.
The Internet giant's CEO, Jeff Bezos, unveiled the Kindle Fire at a
, aiming a
at
Apple's
(AAPL)
iPad.
Jeff Bezos, Chairman and CEO of Amazon.com, introduces the Kindle Fire.
Amazon priced its 7-inch touch screen device at $199, significantly less than the iPad, which starts at $499. The Seattle-based firm also launched Amazon Silk, a mobile browser that combines Amazon's cloud computing with the Kindle Fire.
"We're building premium products at nonpremium prices," Bezos said at the New York press conference. "We are determined to do that."
> > Bull or Bear? Vote in Our Poll
The Amazon tablet has already sent ripples through the gadget market. On Friday, for example,
Best Buy
(BBY)
got aggressive in its tablet pricing
. The retailer cut the price of
HTC's
Flyer to $299 from $499 and slashed
Research In Motion's
(RIMM)
PlayBook by the same amount.
Amazon shares ended the week down $6.21, or 2.79%, at $216.23, mirroring a broader retreat in tech stocks. The Nasdaq closed down 2.63% on Friday.
Apple
that its next big product event will take place on Tuesday, Oct. 4, likely marking the debut of the new iPhone 5.
The launch at Apple's Cupertino, Calif. HQ will be the first of the post-Steve Jobs era, representing a
for the company's new CEO Tim Cook.
The new phone is expected to
run on a dual-core processor with a better camera
. There has also been chatter about a stripped-down iPhone 4 to sell into expanding markets such as China.
Apple also hit the headlines this week over its
battle with
Samsung
. The South Korean tech giant, however, reportedly offered
to the iPhone maker in one local dispute, taking place in Australia.
Apple's stock ended the week down $9.39, or 2.4%, at $381.18.
Chipmaker
AMD
(AMD)
warned on Wednesday that its
will be weaker than its original forecast, citing manufacturing issues that limited supplies of its Llano chip.
The No. 2 chipmaker released its preliminary third-quarter results after market close, with revenue expected to increase 4% to 6% year over year, well below its prior forecast of 8% to 12% growth.
AMD also lowered its gross margin prediction to between 44% and 45% from its previous forecast of around 47%.
Shares of AMD closed down 23 cents, or 4.33%, at $5.08 on Friday.
Troubled tech giant
HP
(HPQ)
was in the spotlight this week, hot on the heels of the
Dow
component's CEO swap. On Tuesday, former HP CEO Carly Fiorina warned that the No. 1 PC maker, now led by Meg Whitman, needs a
.
On Wednesday,
The Wall Street Journal
reported that HP has
to advise it on
against pressure from activist investors.
Later in the week, details of recently ousted HP CEO Leo Apotheker's
emerged. Apotheker will receive $7.2 million in severance over the next year and a half, according to a filing with the
Securities and Exchange Commission
, as well as a $2.4 million bonus for his 11-month tenure at the company.
HP's shares ended the week down $1.33, or 5.59%, at $22.45.
Nokia
(NOK)
announced on Thursday that it is
an additional 3,500 jobs by 2012 as the Finnish handset maker tries to turn itself around. The company also
plans on closing a manufacturing plant
in Romania by the end of this year.
Nokia's stock closed down 11 cents, or 1.91%, at $5.66 on Friday.
In addition to Apple's iPhone event, all eyes will also be on
Oracle
(ORCL)
next week. The database giant's OpenWorld event kicks off on Sunday with a keynote from outspoken CEO Larry Ellison.
-- Written by James Rogers in New York
.
>To follow the writer on Twitter, go to
http://twitter.com/jamesjrogers
.
>To submit a news tip, send an email to:
.