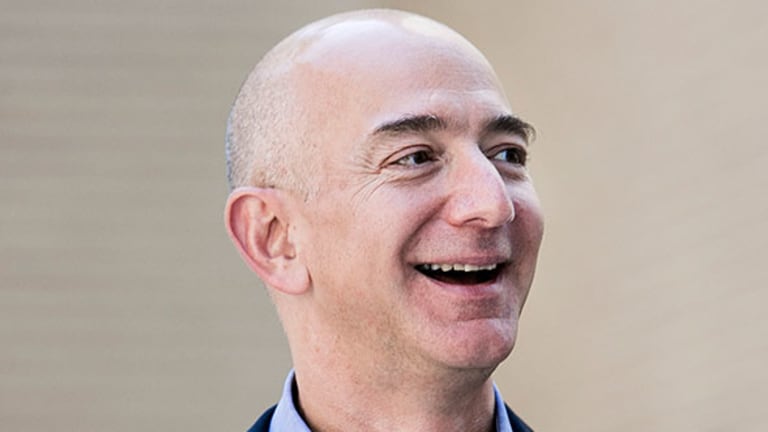 Amazon's 'Handmade' Marketplace May Be 'the Beginning of the End' for Etsy
Amazon is reportedly launching a new handcrafted-goods marketplace that spells out trouble for Etsy.
NEW YORK (TheStreet) -- Etsy (ETSY) - Get Report may soon find itself in a role all companies dread: Amazon (AMZN) - Get Report rival.
Amazon is reportedly rolling out a new handcrafted-goods marketplace called Handmade, according to The Wall Street Journal. The Journal obtained invites sent in the past few days from Amazon to Etsy sellers inviting them to sign up for Handmade. Though there were no specifics in the invite email in terms of timing or fees, it's clear Amazon is headed towards Etsy territory.
Etsy and Amazon both declined to comment.
One Etsy seller, Dar Garfield, told the Journal she was surprised to get the Handmade invite since she doesn't even have an account with Amazon, but she is "probably going to do it. "Amazon has such huge traffic numbers on their website already, it's pretty appealing," Garfield said.
Assuming Garfield isn't the only Etsy seller intrigued by the offer, Etsy could find itself in a tough spot.
"The introduction of Amazon Handmade is a very significant setback for Etsy and may even signal the beginning of the end for its growth," Wedbush analyst Gil Luria said. "Amazon has vanquished far more formidable foes and has all the resources to dominate this niche market as well."
Etsy has already been struggling since its buzzy initial public offering in April, with a disappointing first quarter and a steady drop in share price from an opening day close of $30 to $17.17 as of May 22.
It will certainly be tough for Etsy with Amazon creeping in on its business.
For one, Etsy simply lacks the audience Amazon has with 278 million active accounts compared to Etsy's 20.8 million active buyers. In addition, Amazon's Prime program, which people pay $99 a year for, locks in loyal customers for third-party sellers.
The only benefits Etsy could have over Amazon is a lower listing fee and less pressure to ship quickly. While it's possible the fee for Handmade may be different than Amazon's standard 15% fee per sale, it would still have to beat Etsy's significantly lower 3.5% commission and 20-cent listing fee.
On top of that, if Etsy sellers are required to abide by Amazon's high standards of shipping that could add unwanted pressure to sellers who only start making a product after a purchase is made. And yet the tradeoff may still be worth it considering the opportunity to reach a much wider audience.
So clearly Etsy stands to lose, but what's in it for Amazon?
Similar to the e-commerce giant's decision to take on Angie's List (ANGI) - Get Report with Home Services, the handcrafted-goods market may not move the needle incredibly far, but it nonetheless offers room for expansion for the Seattle-based Amazon.
"For Amazon, this is not a game changing opportunity since the handmade niche is a relatively small part of the ecommerce pie, but it does represent very good return on investment," Luria said. "Amazon already has most of Etsy's buyers and many of its sellers, so by simply guiding them all to a certain part of the site, they can take over this incremental market."