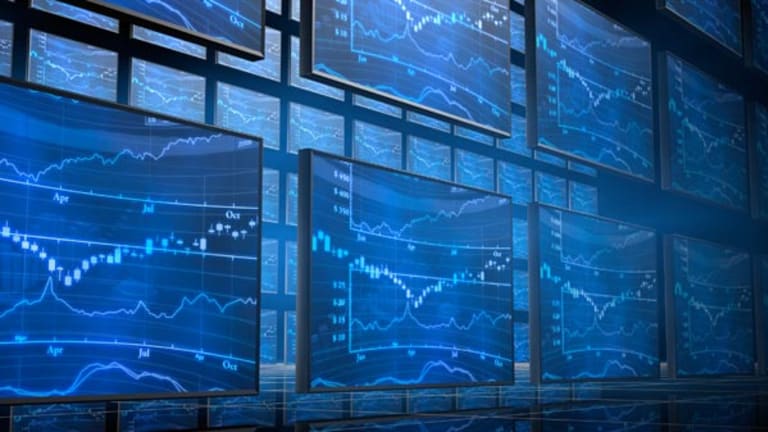 Amazon's Black Box Won't Be Opened Anytime Soon
Amazon is set to report third-quarter earnings after the bell. Eyes will be on top line numbers, since they can't focus elsewhere.
NEW YORK (TheStreet) -- Amazon (AMZN) is set to report third-quarter earnings after the close of trading. All eyes will be on third-quarter revenue and fourth-quarter guidance, since investors apparently can't focus on much else.
The Seattle-based Amazon is a black box, when compared to other technology giants such as Apple (AAPL) , Google (GOOG) and others. Amazon's financial results are akin to the CIA, showing only what the company is required to reveal by securities law, and nothing more. Kindle device sales aren't included, the number of warehouses around the country has never been disclosed. Other companies disclose sales figures down to the product level; Amazon's numbers remain a mystery.
The typical answer when asked about what the company is working on is, "And there is not much more I can add to that right now, so you have to stay tuned and see where that ends up."
That answer comes from Amazon's CFO Thomas Szkutak when talking about Amazon's entry into the grocery markets, but it's applied to all of the company's various operations. Amazon discloses only what it has to, and investors have given it a pass in hopes that one day the company's longterm mission of moving into disparate areas, selling more products to more people, will allow Amazon to rake in tremendous profits. One day, some day in the future.
Analysts surveyed by Thomson Reuters expected Amazon to earn 62 cents per share on $16.76 billion in revenue.
Going into the earnings print, here's what a few analysts on Wall Street had to say about Amazon and its prospects.
JMP Securities analyst Ronald V. Josey (Market Perform)
"We maintain our Market Perform rating on Amazon shares ahead of 3Q13 earnings scheduled for Thursday, October 24, after market close. We expect results to be relatively in line with our projections, which are above consensus on revenue and gross profit and we expect PF Operating Income to once again exceed guidance given the mix-shift to third-party and shipping leverage. Some of the key items we'll be watching include: 1) 4Q guidance and the potential benefits from new gaming consoles, updated Kindle Fire's and an improving macro in Europe; 2) international media growth--we project 3% growth ex-FX; 3) 3Q13 paid unit growth; 4) continued leverage from shipping costs; and 5) an update on AWS. Overall, we remain on the sidelines as we look for stabilizing growth trends across Amazon's businesses, and we believe its investment cycle is likely to continue for the foreseeable future. For 2014, we project revenue of $88.9 billion (+19%), gross profit of $24.8 billion (+20.7%, 27.9% margin), and PF Operating Income of $2.5 billion (+33.5%, 2.8% margin)."
BGC analyst Collin Gillis (Hold, $280 PT)
"Amazon reports September quarter results on Thursday October 24th post market. While the company has guided expectations for a loss in the September quarter, the key metric for us is the forward guidance. Consensus estimates are for Amazon to start delivering profits consistently starting in the December quarter and continuing into each quarter of 2014. Amazon has a long history of satisfied customers, and has built up a sizeable revenue base, but exactly how resilient Amazon's customers are when it comes time for the company to generate meaningful profits is an unanswered question. Additionally, investors may find that Amazon's management may continue to pursue a path of heavy investment including broader expansion into grocery delivery and logistics with its Amazon Fresh program, and possibly expanding into the smartphone market to complete its existing Kindle product line. While we understand the concept that Amazon is building a commerce juggernaut, we also mention that its core remains a discount retailer selling commodity products at no to low profit. We also mention that revenue growth continues to slow on year-over-year basis, and revenue per employee has declined sharply to $162,000 in the June quarter from $186,000 in the prior year June quarter. We estimate revenue for the September quarter at $16.76B, growth of 21.4% YoY and 6.7% sequentially. Our revenue estimate compares to consensus estimates of $16.7B. Our EPS of a loss of $0.13 compares to a loss of $0.60 in the prior year and a loss of $0.02 in the prior quarter and is below consensus EPS of a loss of $0.09."
Piper Jaffray analyst Gene Munster (Overweight, $331 PT)
"We believe Amazon will report Sep-13 revenue (10/24/13 after close) 1% below Street expectations (PJC: $16.5 Street: $16.8B), based upon ChannelAdvisor and historical guidance beats. Meanwhile, we see GAAP EPS as a coin toss given historical swings in spending. We are modeling GAAP EPS of ($0.25) vs. the Street's ($0.09). As for guidance, we expect a 2-4% miss from the Street based upon historical q/q increases from Sep to Dec. AMZN has guided below Street revenue expectations by an average of 4% over the last 8 quarters, while shares are up 42% in the last two years (vs. +42% S&P500). Despite nuances to the September results and guidance, we believe investor optimism around Amazon's position within eCommerce will remain unchanged."
--Written by Chris Ciaccia in New York
>Contact by Email.