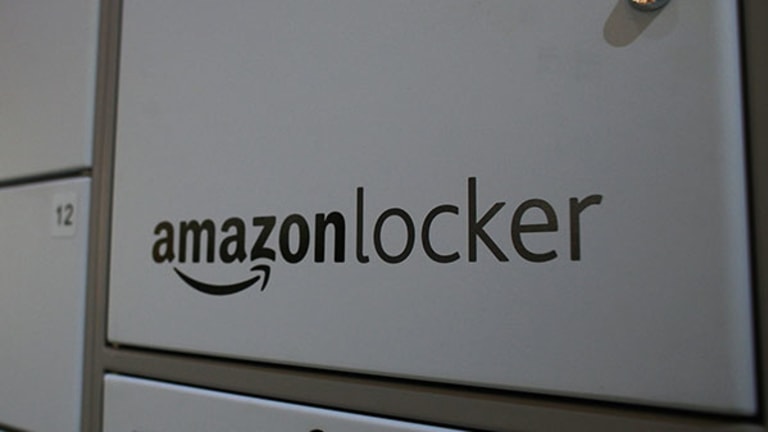 Amazon Shares Plunged Today and Here's Why -- Tech Roundup
Amazon investors send the stock down, while Microsoft investors vote the stock up, and Carl Ichan wins three seats on the Xerox board after the split into two companies.
When you're the world's largest retailer, investor expectations are high -- perhaps too high.
But grumpy investors cut the Amazon (AMZN) some slack by the time the market closed on Friday. Share price rose slightly to settle down at 7.61% to $587, after falling to nearly by 11% in early trading. 
Despite doubling net income to $482 billion year-on-year and delivering earnings of $1 per share -- the best the e-commerce giant has delivered to date -- Amazon missed the $1.56 mark analysts were expecting. The stock plunged by 10.49% to $568.69 in pre-market trading on Friday after the company reported fourth-quarter earnings on Thursday. But the shares rose again Friday, closing up 7.61% to $587.
What also made investors unhappy? Revenue increased by 22%, to $35.75 billion but fell short of estimates of $35.93 billion. In addition, increased operating costs (up 21% to $24.6 billion) and delivery costs (up 24.4% to $4.5 billion) year over year added fuel to the fire, if not Amazon's Kindle Fire.  

And there's more good news from Microsoft (MSFT) .
Investors were delighted with the company's second-quarter earnings report Thursday where the company trumped analysts' estimates, with earnings of 78 cents a share instead of the 71 cents expected.
But the news got better Friday after CEO Satya Nadella talked about the company's thriving cloud business. More and more businesses are using the Microsoft Cloud as their digital platform, he said; in fact, Microsoft is now the second-largest provider of cloud services, and also the fastest-growing contender behind Amazon,which leads the market. 
How are Microsoft doing it? By relying an old tool in its arsenal: Microsoft Exchange Server. If a company already uses Microsoft Outlook and Office for email, it's an easy next step to go to Microsoft Cloud.
"Such thinking helps explain how Microsoft has become the second-largest provider of cloud infrastructure, services and software, well ahead of Salesforce (CRM) , Oracle (ORCL) and [Alphabet's (GOOGL) unit] Google, according to a Goldman Sachs analysis," reported Reuters. Microsoft's cloud services business, Azure, expects to grow revenue from $5.5 billion a year ago to $9.4 billion year on year, putting it well above the 65 percent growth rate posted by Amazon. 
The news delighted investors, who sent Microsoft shares up all day to close at $55, up 5.8%.  
No wonder activist investor Carl Icahn is smiling.
He gets three seats on the board of Xerox (XRX) after the company spins itself into two companies. With an 8.1% stake, he is the second-largest shareholder after Vanguard.
Xerox announced the decision after reporting a fourth straight year of declining profits and sales, reported Marketwatch.In 2015, the company stock lost a quarter of its value and another 13% since the beginning of this year. By market close today, shares were at $9.75, down nearly 6%.
The company will split itself into two businesses: one for office machines and one for services operations. In 2010, Xerox bought Affiliated Computer Services, which provides bill processing and other back-office services to government agencies and corporations, including managing call centers. 
This article is commentary by an independent contributor. At the time of publication, the author held no positions in the stocks mentioned.