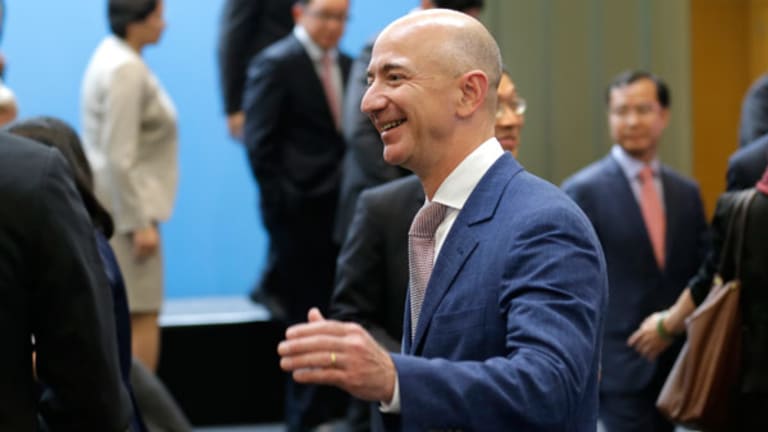 Amazon Prime Members Are Even More Valuable Than You Thought
Prime members only become worth more over time to e-commerce giant Amazon.
It's no secret that a large part of Amazon's (AMZN) - Get Amazon.com Inc. Reportsuccess in the e-commerce world can be attributed to its Prime membership, and new numbers from ITG Investment Research suggest that the value of Prime members only increases over time.
By hooking customers into the Prime ecosystem, Amazon ensures that those customers spend more money more frequently on Amazon.com as opposed to on other retailers' sites. Prime members generated 57% of Amazon's North American revenue, according to ITG analyst Steve Weinstein.
Research firm Millward Brown estimates Prime members are almost five times more likely to make a purchase in the same shopping session compared to non-Prime members.
But what's even more exciting for Amazon is that these Prime members spend more each year they remain Prime members.
Non-Prime members spent less than $1,000 in 2015, according to Weinstein. In contrast, customers who joined Prime in January 2014 spent on average $2,147 in 2015. And customers who joined Prime in January 2012 spent on average $3,091 in 2015.
"We believe this represents meaningful room for growth as the millions of recently added Prime members ramp their spending in line with older cohorts," Weinstein wrote in a note on Wednesday.
Weinstein estimated that Prime members increase their spending by around 12% every year, which means that Amazon's investment in the membership program should continue to pay off for years to come.
RBC analyst Mark Mahaney found a similar pattern in his own analysis last year.
"What our data suggests is that Prime Members are materially more loyal (more spend, more purchases, more satisfaction, more intent to spend) than non-Prime customers," Mahaney wrote in a note in September. "What is more, our analysis suggests that as Prime Members mature (Year 1, Year 2, Year 3, etc.), they also become materially more loyal (more spend, more purchases, more satisfaction, more intent to spend)."