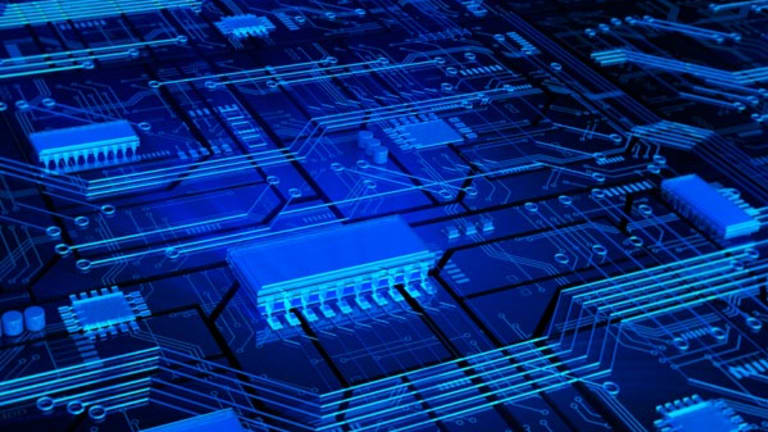 Amazon Locks Up Data With Cloud VPN
Online retailer Amazon attempts to allay users' fears about sending data off into the cloud.
Online retailer Amazon attempts to allay users' fears about sending data off into the cloud.
SEATTLE, Wash. (
) -- With interest in cloud computing growing, Internet giant
Amazon
(AMZN) - Get Report
is attempting to make the technology more secure by offering VPN-based access to its services.
Cloud services, which offer compute power or data storage via the Internet, have become one of the hottest parts of the tech sector, with companies such as Amazon,
Microsoft
(MSFT) - Get Report
and
IBM
(IBM) - Get Report
all
the technology as a way for firms to avoid the upfront costs of hardware and software.
There are, however, some
still hanging over the cloud concept. Security and loss of data control, for example, are often cited as the biggest cloud issues.
Amazon claims to have the answer to these concerns, with its Virtual Private Cloud (VPC) offering. By using a Virtual Private Network (VPN) to link users to the company's cloud offerings, the Seattle-based firm says that it can offer a secure bridge to customers' data.
Initially offered for Amazon's EC2 cloud computing offering, Amazon will eventually extend VPC to other Web services such as its S3 storage cloud.
"VPC shows that Amazon wants to dominate cloud infrastructure services, not only for Web-facing applications and IT services for start-ups, but also for enterprise cloud computing," wrote Ezra Gottheil, an analyst at TBR, in a note released Wednesday. "This move is an imminent threat to IT vendors currently building up cloud services portfolios as rapidly as they can."
The VPN-based cloud, however, may also provide a boost to Amazon's partners such as
BMC
(BMC)
and
CA
(CA) - Get Report
, whose systems management software can manage applications in the cloud. VPN giant
Citrix
(CTXS) - Get Report
has also thrown its weight behind VPC, clearly aiming to exploit users' growing demand for cloud services.
More than 80% of large enterprise IT managers are at least in the trial stage for cloud computing , according to the results of a recent survey conducted by
Applied Research West
. The study of 250 companies, which was commissioned by
F5 Networks
(FFIV) - Get Report
, found that 66% of respondents had a dedicated budget for cloud computing.
It is not clear at this stage, however, whether Amazon will use its secure cloud to tap into Obama's
, which provides more than $20 billion in stimulus money for electronic medical records.
Although companies like
McKesson
(MCK) - Get Report
, IBM, and
Cerner
(CERN) - Get Report
are expected to play a part in building physical records systems, some firms are also touting Internet-based records. Search giant
Google
(GOOG) - Get Report
, for example, already offers its Google Health service to store individuals' data in the cloud, and Microsoft and
Salesforce.com
(CRM) - Get Report
have already made moves into Web-based medical records.
Amazon has not yet responded to
TheStreet
's request for additional information on its VPC plans, although the online retailer clearly sees new sales opportunities in the cloud.
Amazon enjoyed a revenue hike when it released its
results, but the performance of its cloud offerings remains shrouded in mystery.
The firm did not break out specific numbers for Web services such as its EC2 and S3 during its recent second-quarter conference call, saying only that this part of the company's business is
"very nicely."
Despite its cloud bluster, shares of Amazon slipped 61 cents, or 0.72%, to $83.58 Wednesday, mirroring the broader dip in tech stocks that saw the Nasdaq fall 0.26%.