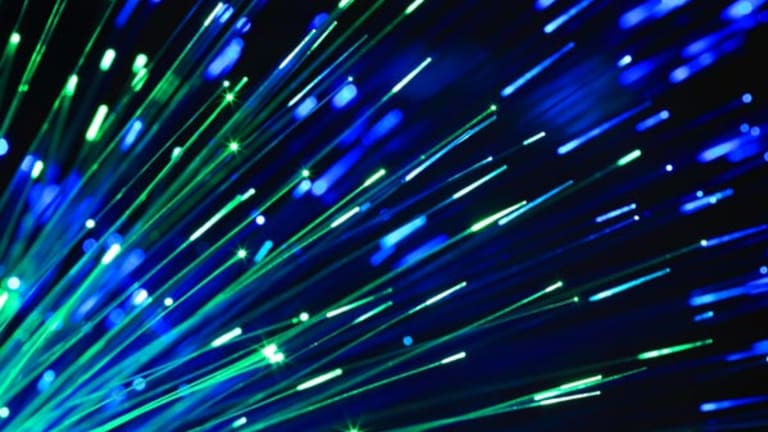 Amazon Kindle Fire HD: First Impressions (Update 1)
Amazon has vastly improved is tablet and e-reader offerings, but there's still some issues and kinks that need to be worked out.
Updated from Sept. 7 to provide Amazon spokeswoman comments concerning data plan cost and provider in the ninth paragraph.
SANTA MONICA, Calif. (
) --
Amazon
(AMZN) - Get Amazon.com, Inc. Report
held its
last week, amid much fanfare. After demoing both new Kindle Fire HDs, as well as a revamped Kindle Fire, it's clear that the company has vastly improved is tablet and e-reader offerings, but there's still some issues and kinks that need to be worked out.
Amazon announced both a 7-inch and 8.9-inch version of the Kindle Fire HD, which I got a chance to demo. The software on the devices was fairly responsive, thanks to their custom Android-based operating system, although it did feel sluggish and had problems loading a couple things, including a movie. I'm not sure if that was the custom
Texas Instruments
(TXN) - Get Texas Instruments Incorporated Report
processor or not, but the devices' performance could have been quicker.
The first Kindle Fire, now revamped with a faster processor and reduced in price to $159, seemed more responsive to touch and had no lag time for swiping across the screen. The screen quality, though, wasn't as nice as the Kindle Fire HD.
At 20 ounces, the 8.9-inch version felt light to hold for the few minutes I was able to play with it, and did not feel like it would get heavy in my hands after extended use.
The operating system had a clean look to it, easy navigation, and the screens on both the 7-inch and 8.9-inch versions were brilliant. You can really see all 254 pixels per inch (ppi) packed into the display. This is something Amazon does very well; it's not
Apple
(AAPL) - Get Apple Inc. (AAPL) Report
in terms of clarity, but it's close. The screens seemed to smudge fairly easily, although that could've been a result of all the journalists playing with the products.
Kindle FreeTime, which lets parents set time limits on their kids using the device, was fairly easy to use. It took me no time to figure out how to set up time for a child to let them use the device for games or movies. If your kid wants to read books, there's no time limit on the device. While reading is something that should be encouraged, it's self-serving given that Amazon CEO Jeff Bezos said he wants to make money when people use the device, not when they buy it.
The 8.9-inch tablet is good value at $299, but paying for 4G LTE would set you back an additional $200, which is where it gets complicated if you're looking for an iPad replacement. At $499, the 4G version of the Kindle Fire HD still seems expensive compared to Apple's popular tablet. Even the $299 version may struggle to claw share from Apple after the tech giant cut the iPad 2's price to $399. The 7-inch version of the Kindle Fire HD, which starts at $199, seems like better value for your hard-earned dollar. Given that Amazon also cut its original Kindle Fire price to $159, I wouldn't be surprised to see this device outsell the new versions over time, given customers' price-sensitive natures, especially in this economy.
Amazon is making a valiant effort to compete in the high-end tablet market, alongside Apple. The Kindle Fire HD is much improved over the Kindle Fire, not only because of new hardware, but new software as well (Kindle Serials, more apps, games, Kindle FreeTime, for example). Ultimately, though, it feels as if the company will come up short in making a dent in the high-end tablet market Apple has dominated since 2009. The effort is there, but Amazon has to convince consumers to shift away from the Apple ecosystem.
There have also been questions about the data plan Amazon is offering. Amazon announced a 250 MB per month data plan for $50 per year for the first year, a significant cost savings over the iPad, but did not say the data plan provider (though it looks liked an AT&T logo). There was confusion during the event over whether the cost of the data was being subsidized by Amazon and would revert to original prices. An Amazon spokeswoman confirmed that the $50 cost is only for the first year, and "after that customers can choose from one of
AT&T's
other standard plans."
Ultimately, the 7-inch tablet is one I'd recommend for purchase. If you're going to spend $499, I just can't see Amazon winning over Apple here, despite its best efforts. At that price level, it's just comes up short.
--
Written by Chris Ciaccia in Santa Monica, Calif.
>Contact by
.
Follow @Commodity_Bull
>To submit a news tip, send an email to: