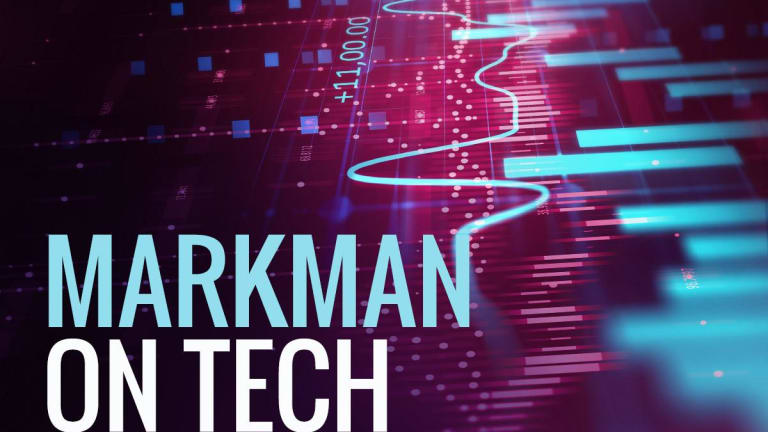 Amazon and Google Are Plotting to Power Your Home
Amazon Echo and Google Home devices are Trojan horses that could eventually be used as a way in for the two tech giants to sell electricity.
Don't be fooled by their cute glowing speakers and pleasing conversation. Amazon Echo and Google Home devices are Trojan horses, designed to endear, and overthrow.
The Wall Street Journal ran a story recently that predicted Amazon.com (AMZN) - Get Report and Alphabet (GOOGL) - Get Report would use their fledging home automation empires to eventually expand into the electricity business.
Amazon and Alphabet are holdings in Jim Cramer'sAction Alerts PLUS Charitable Trust Portfolio. Want to be alerted before Cramer buys or sells AMZN or GOOGL? Learn more now.
Don't laugh. The process is already underway.
Amazon and Google managers cleverly put artificial intelligence at the core of what they do. In the process, they build businesses, often loss leaders, to collect data required to train algorithms. The greater the influx of information, the faster the algorithms learn. It is a virtuous cycle with a big reward for success.
Amazon and Alphabet are vying to own the operating system of living. They want to lock users in.
The World Economic Forum published a report in May 2018 about the need for AI agents in the emergent energy sector. As nations reduce carbon emissions, an unintended consequence evolved. Gigawatts of unpredictable renewable energy began hitting power grids. Suddenly cloudy and windless days produced energy shortfalls, and vice versa.
Smoothing out weather-related ebbs and flows require storage. It also often means dirty diesel generators, which negate much of the benefit of going green in the first place. Researchers found another solution using AI, and it's a doozy.
The basic premise is to use AI models to predict how much energy will be produced based on weather, then the likely demand. The next step is to use AI agents to briefly switch off energy consuming devices on the network. In the blink of an eye, thousands of refrigerators might be switched off, then on again.
All of this might seem crazy, and a bit creepy, but it is entirely possible. And it can be done at scale using AI inside a large network.
In 2016 DeepMind, an internal AI division at Google, deployed AI across a network of super-efficient data centers. Filled with always-on servers, routers and switches, data centers run hot. Refrigeration represents a big portion of the annual spend. DeepMind software cut cooling costs by 40% across the network. Overall, data center costs were reduced by 15%.
Alphabet's entry into the home began in 2014 when the company bought Nest Labs for $3.2 billion. At the time, acquiring a maker of digital thermostats seemed far outside its scope of business. However, the search giant was following its larger game plan. In addition to helping consumers save money, Nest thermostats gather a tremendous amount of data.
In 2017, Alphabet encouraged 750,000 Next owners to opt into automated program to reduce energy usage ahead of a solar eclipse. The system wide finagling saved 700 megawatts during the eclipse, about the same amount produced by seven natural gas-powered plants.
Amazon has been active, as well. It invested $61 million in Ecobee, a Nest competitor in March 2018. Seven months later it struck a partnership with Arcadia Power, a home efficiency bundler with a penchant for smart devices. Amazon has been aggressively building out its Echo platform for connected devices. Echo devices occupy two of the top five best-selling spots among electronics at Amazon.com.
Comscore, a media measurement and analytics firm, reported in April 2018 that U.S. smart speaker penetration reached 20% of households with WiFi. This was a 50% increase over the previous quarter, representing 18.7 million homes.
Devices either made, or licensed by Amazon and Google, make up the lion's share of devices sold, particularly in the U.S.
And the core technology is showing up in refrigerators, stoves, TVs, home entertainment systems, washers and dryers. All of this information is being collected, analyzed and used to train AI algorithms. While most investors are overlooking this opportunity, Amazon and Alphabet are not.
In 2018, Alphabet formed partnerships with utilities companies in the U.K., the Netherlands and several U.S. states. In Texas, Reliant Energy is offering free Google Hub devices, and weekend electricity, to its clients.
Such deals make sense for power companies because training customers to reduce energy consumption puts less strain on the grid, and cuts operating expenses. Consumers save with smaller energy bills. It's also environmentally friendly.
For Amazon and Alphabet shareholders, it is the way into homes. It means collecting data that will eventually become a huge new source of revenue as new business models develop. It also means locking users into what is becoming the ecosystem of everything.
Amazon trades at 58x forward earnings. The forward P/E ratio for Alphabet is 22.7. Neither stock is especially cheap, but the stocks can be bought into every significant decline.
*
To learn more about my recommendations at the crossroads of culture and technology, check out my daily newsletter Strategic Advantage.
To learn about my practical research in the short-term timing of market indexes and commodities, check out my daily newsletter Invariant Futures.
Jon Markman is editor of the independent investment newsletter Strategic Advantage. He owns shares of Alphabet and Amazon.com.