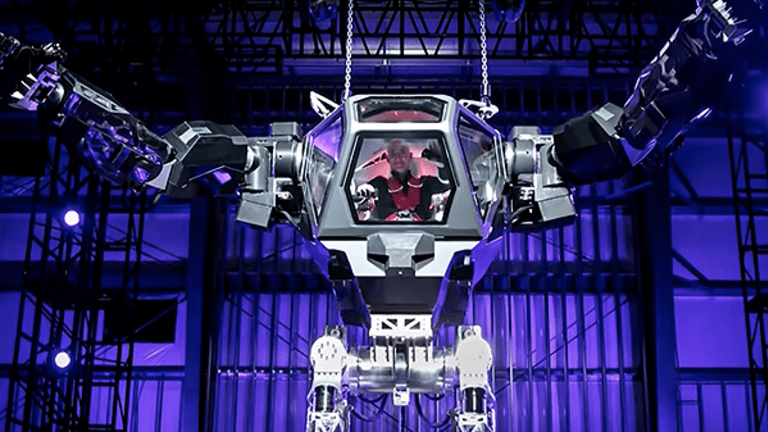 Amazon May Be About to Spend $9 Billion So That It Knows What You Talk About at Work
Amazon may be preparing to buy Slack Technologies.
Amazon Inc.  (AMZN) - Get Amazon.com, Inc. Report  may be preparing a deal to buy Slack Technologies in a deal that could value the messaging startup group at more than $9 billion, according to a Bloomberg report published Thursday.
Slack is a platform where employees can send messages, collaborate, organize and share files, with technology that also integrates with a wide variety of business software -- such as Salesforce.com Inc and Microsoft Corp.'s MSFT Skype -- allowing employees to do all their work within Slack. An agreement is not certain and discussions may not go further, the sources told Bloomberg.
Slack raised $200 million in its latest funding round in 2016, valuing it at $3.8 billion, and has 5 million daily active users -- 1.5 million of whom pay to use the service -- and had $150 million in annual recurring revenue as of Jan. 31.
Facebook Inc. (FB) - Get Facebook, Inc. Class A Report purchased the WhatsApp messaging service for around $19 billion in 2014 -- its biggest-ever acquisition -- a deal that founder Mark Zuckerberg defended from critics who said the price tag was too high.
"Already almost half a billion people love using WhatsApp for messaging, and it's the most engaging app that we have ever seen exist on mobile by far," he told Barcelona's Mobile World Congress. "About 70 percent of people who use WhatsApp use it every day, which kind of blows away everything else that is out there." 
WhatsApp topped 1 billion users last year but continues to struggle with revenue generation after scrapping its $0.99 subscription costs.
Amazon shares were indicated to open around 1% lower from Wednesday close, suggesting an opening price of $966.88 at the opening bell. 
Visit here for the latest business headlines.