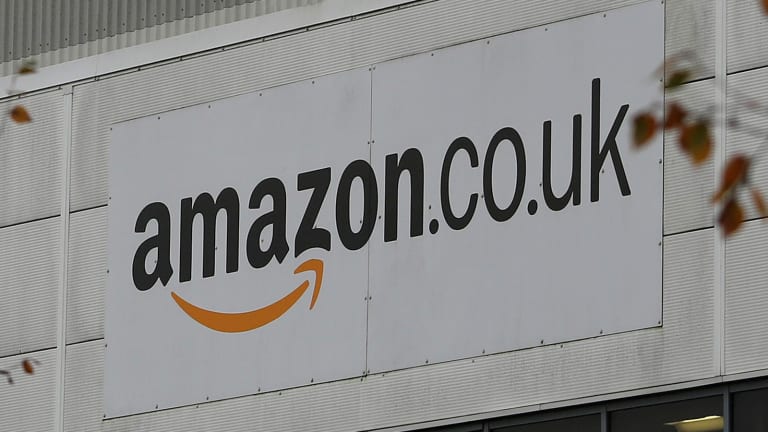 Publish date:
Amazon Buckles to EU Pressure -- Will Google, Apple, Others Follow Suit?
In a major concession to EU regulators, Amazon has agreed to start paying local taxes in European jurisdictions. Could the European operations of other U.S. tech giants be next?
In a major concession to EU regulators, Amazon has agreed to start paying local taxes in European jurisdictions. Could the European operations of other U.S. tech giants be next?
NEW YORK (TheStreet) -- Amazon's (AMZN) - Get Amazon.com, Inc. Reportrecent decision to start paying local tax rates in individual European countries could have a domino effect on the overseas operations of major American technology companies such as Google (GOOGL) - Get Alphabet Inc. Class A Report (GOOG) - Get Alphabet Inc. Class C Report and Apple (AAPL) - Get Apple Inc. (AAPL) Report, which have been embroiled in court cases against European regulators.
"Amazon is a bellwether in managing its tax position in overseas territories," says Robert Willens, tax consultant and professor at Columbia University. "[Technology] companies are seeing the writing on the wall, and this is a wake-up call to them." The Seattle-based company's move comes after a preliminary finding in January by EU regulators that it received "unfair state aid" from the Luxembourg government through a special tax deal.  
Previously, Amazon had been using its Luxembourg subsidiary to siphon profits in Europe. The company derived 14% of its total revenue, or approximately $15 billion, from Europe in 2013. During the same year, the company's 2003 tax deal with the Luxembourg government reduced its overall tax liabilities in Europe by 8 percentage points to 31.8%.  
That said, Willens discounts the effect of Amazon's admission that it is paying artificially low taxes. "It sounds like they have absolute control over where they actually report their income from," he says, adding that "through the mechanism of paper shuffling, Amazon is conceding that some of their income is earned in high tax regimes in Europe." "It [the move by Amazon] simply highlights the absurdity of this arrangement," he explains.
It is still too early to predict the material impact of Amazon's change in its tax treatment to the company's bottom line, however. "The move may cast some doubt on their prior tax positions and revenues," says Willens. In turn, this could affect the company's net tax rate. The company's effective tax rate for the fourth quarter of 2014 was 47.8%. 
The effect on future earnings depends on whether the company's current move represents a shift in its business strategy or its tax strategy, says Willens. If Amazon's move is a shift in its tax strategy, then the company could be held liable for "misreporting" its prior income and may need to pay back taxes to high-tax jurisdictions. If, however, the move is a change in company's business strategy, then it will be reflected in higher taxes (relating to sales and intellectual property) and operational costs on future earnings.
Amid antitrust lawsuits and allegations of using illegal advantages over local players, American technology companies have faced increased scrutiny from EU regulators recently. Individual countries have also joined the fight.
Britain introduced a "Google tax" of 25% this year on companies that divert profits from their UK operations to other countries. Similarly, Apple has said that it may need to pay a "material" amount in back taxes, if it's found guilty of illegal state support by Ireland in an EU commission investigation.
Ruth Mason, international tax expert and law professor at the University of Virginia, attributes the European regulators' moves to a revenue crunch. "[Individual European] countries need revenue, and this is a push by regulators to reduce profit shifting by [multinational corporations]," she said.
Europe's situation is further complicated by the lack of a common tax code across Europe. The proposed Common Consolidated Tax Base, which is designed to simplify and apply a common tax code across Europe, is not mandatory for companies. "Companies will sign onto it only if it results in favorable [tax] terms for them," said Mason.
This article is commentary by an independent contributor. At the time of publication, the author held no positions in the stocks mentioned.