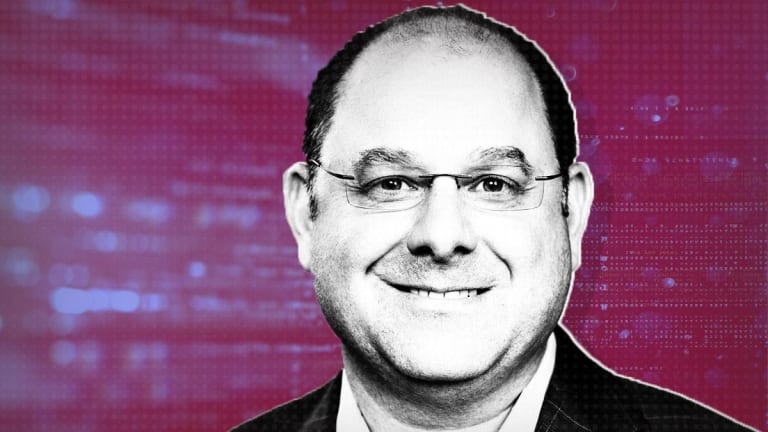 Alteryx's CFO: Cloud Adoption Is a Tailwind For Us
During a talk with TheStreet, Alteryx CFO Kevin Rubin argued the additional data complexity created by cloud adoption works in his company's favor. He also declared Alteryx's relationships with Tableau and Microsoft to remain strong.
Even by enterprise software standards, Alteryx's (AYX) - Get Alteryx Inc. Class A Report stock has been a standout: It's up about 500% over the past two years, and has risen 128% thus far in 2019.
Alteryx's software platform effectively serves as the backbone for many corporate analytics and data science projects. Among other things, it lets users (including non-technical ones) discover, prepare, cleanse and ultimately analyze data from a variety of sources, as well as share data and data models throughout a company.
Alteryx's shares surged to fresh highs two weeks ago thanks to a strong Q2 report: Revenue rose 59%, billings rose 53% and Alteryx guided for full-year revenue to be up 46% to 48%, up from prior guidance of 40% to 42%. With the qualifier that (given Alteryx's history) analyst estimates might prove conservative, Alteryx is now worth $8.5 billion and valued at a lofty 16 times its expected 2020 billings.
I recently had a chance to talk with Kevin Rubin, who has been Alteryx's CFO since 2016. Here's a look at notable remarks he made on several topics.
Usage By Technical and Non-Technical Workers
When asked about how much Alteryx usage now involves traditional data scientists as opposed to non-technical workers such as business analysts, Rubin noted there are no more than 2 million data scientists globally, but (per research firm IDC) close to 50 million people who can be described as data workers. "That is a similar proportion to usage on our platform," he said.
Rubin added that Alteryx will often initially be used within a company by non-technical workers in departments such as sales/marketing, finance and operations, and will later be used by data scientists as a firm makes a larger deployment and gets its IT department involved. However, once this happens, data scientists often become fans of Alteryx'x platform, since (via its Promote software) it lets them more easily share and deploy data models, while continuing to code the same way they did before.
More Than Just a Data Prep Company
Though Alteryx has often been referred to in the past as a data preparation software firm -- in part because of how data going through its platform is sometimes exported to third-party business intelligence (BI) and data visualization apps -- Rubin stressed that his firm's platform has always included many analytics tools as well.
While data prep and blending can act as the first step for a project, "most, if not all of [Alteryx's] use cases are analytical in nature," Rubin noted.
Using Alteryx for Machine Learning Projects
"We are seeing more and more of our customers leveraging Alteryx for more advanced analytics, including [machine learning] and AI," Rubin said. He noted that whereas the percentage of Alteryx customers using its software for what he terms "advanced analytics capabilities" was in the low 40s in 2017, the figure is now "at or above 60%." Rubin also mentioned that some customers will send data that has gone through an Alteryx workflow to cloud-based machine learning services such as those on Microsoft's (MSFT) - Get Microsoft Corporation Report Azure cloud platform, or to those provided by startups such as H20.ai and DataRobot.
Recently, Alteryx unveiled Assisted Modeling, a wizard (currently in beta) that helps regular data analysts create machine learning models without any need for coding. Rubin argued the solution is likely to yield better results than alternatives that take a "black box" approach in which an optimization algorithm makes decisions for a user.
The Impact of Cloud Adoption
Though public cloud services giants have rolled out a few services that compete a bit with Alteryx's offerings, Rubin asserts cloud adoption is on the whole a tailwind for his company, since it adds to the complexity of a company's data environment and thus increases the value of Alteryx's ability to take in data from numerous sources and automate processes.
The average firm is using about 60 applications, Rubin said, and any analytic modeling will require at least a half-dozen data sources. "[The cloud] doesn't make data simpler, it just [leaves] data sitting in more and more places," he added.
Tableau and Microsoft
Tableau Software (just acquired by Salesforce.com (CRM) - Get Salesforce Inc. Report ) and Microsoft (via its Power BI platform) are the leading players in the BI/data visualization software space, and both have firms have been Alteryx partners for some time. However, each firm has recently rolled out data prep tools that integrate with their respective BI platforms, and Microsoft has also launched new analytics offerings meant for data scientists doing machine learning projects.
Nonetheless, Rubin says Alteryx's relationship with both firms remains very good, while noting that Tableau still internally uses Alteryx's software to aid with many internal processes and that Alteryx internally uses Tableau's software to create data dashboards. He added that while no contractual agreement exists between Alteryx and Tableau (or Microsoft), Tableau might bring Alteryx along when trying to land a deal for its Tableau Server BI/visualization software.
Regarding Tableau and Microsoft's new data prep offerings, Rubin insisted they aren't true rivals to Alteryx, since less than 15% of the analytic output for projects using Alteryx involves visualization software. He stated the average analytic process has seven outputs (apps, databases, etc.), of which visualization software might be one.
R&D Priorities
Rubin stated Alteryx looks at its R&D efforts across two dimensions: Moves that improve the ease-of-use of its platform, and ones that increase its sophistication. He mentioned the company is looking to make it easier for customers to govern users and data, as well as make it easier for analysts to find data assets and guarantee that particular data is appropriate for modeling. And for enterprises with numerous Alteryx software seats, it wants to ease the process of doing company-wide software deployments and updates.
Rubin also indicated that Alteryx wants to add new Assisted Modeling features over time, such as adding the ability to predict models for users (as opposed to walking them through a wizard).

Potentially Using New Funds for M&A
Though the company is producing a moderate amount of free cash flow (FCF) and has set a long-term goal of achieving an FCF margin of 30% to 35%, Alteryx just sold $800 million worth of convertible debt through a pair of offerings. After accounting for the repurchase of existing convertible debt and other transactions, the offering leaves Alteryx, which ended June with $333 million in cash, with close to $550 million in additional funds.
When asked if Alteryx is open to using some of the money raised through its convertible debt offerings on acquisitions, Rubin suggested his company is open to the idea. "The whole purpose of the money was to give us some dry powder and a war chest to go after growth strategies that definitely include M&A," he said.
Such acquisitions could include technology-focused deals that help Alteryx accelerate its product roadmap, as well as ones that provide it with talented developer teams. And -- though Rubin said this is the "least interesting" option for his firm -- they could also deals that allow Alteryx to acquire additional customers.
Microsoft and Salesforce.com are holdings in Jim Cramer'sAction Alerts PLUS Charitable Trust Portfolio. Want to be alerted before Cramer buys or sells these stocks? Learn more now.