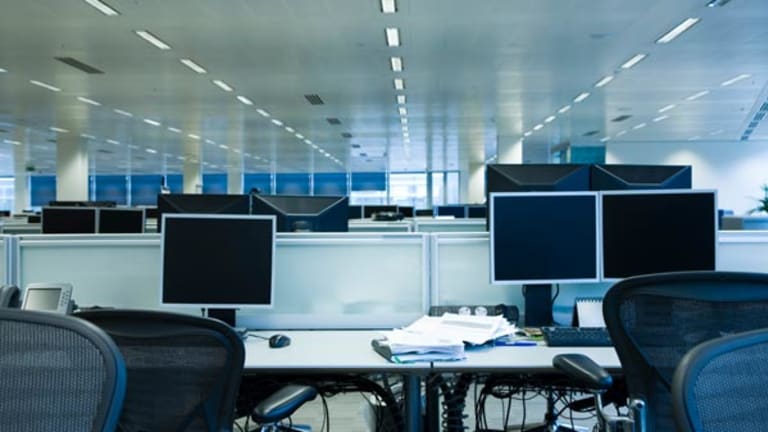 All Wrestling, All the Time: WWE Network First Impressions
WWE launched its new network, a 24/7 streaming service, akin to Netflix. With more than 50 million households around the U.S. having at least one WWE fan, this appears to be a huge game changer for the company.
LAS VEGAS (TheStreet)-- If there's one thing that World Wrestling Entertainment (WWE) - Get Report knows how to do, it's build excitement around its brand.
Last night was no different, as the entertainment company announced its WWE Network, a 24/7 streaming service, akin to Netflix (NFLX) - Get Report. With the new network, the company aims to not only build excitement, but generate some serious revenue growth as well.
Chairman and CEO Vince McMahon, who else!, kicked off the event, telling the crowd at the Consumer Electronics Show that the company will begin to make use of its massive library of content (some 100,000+ hours worth) by affording fans a place to relive the "sport's" glory days by watching pay-per-views (including WrestleMania) all in one place.
The new network, which starts Feb. 24 in the U.S. right after Raw, the WWE's flagship program, will cost $9.99 per month with a 6-month commitment. By contrast, Netflix offers its streaming service starting at $7.99 per month.
WWE Chief Marketing Officer Michelle Wilson noted it would cost $675 per year to order all of WWE's pay-per-views per year, versus paying $120 per year for the Network.
The network is available immediately on several different platforms, including Apple's (AAPL) - Get Report iOS, Google's (GOOG) - Get Report Android, Amazon's (AMZN) - Get Report Kindle Fire, Microsoft's (MSFT) - Get Report XBOX, Sony's (SNE) - Get Report PlayStation and Roku.
WWE noted other regions of the world, including Europe, the Middle East and Africa, where the WWE generated $11.2 million in third-quarter revenue, would get the network late in 2014 or 2015. Canada, which is home to some of the most popular WWE Superstars of all time, including Bret Hart, Chris Jericho, Edge, Trish Stratus and others, will also have to wait to get the network.
Judging by the reaction in the crowd and seen on social media following the event, it looks as if WWE will have no problem at all making up for that lost pay-per-revenue, which accounted for $14.6 million during the third quarter of 2013. WWE generated $113.3 million in overall revenue during the quarter, with the far majority of it, $89.5 million, coming from the company's live and televised entertainment segment, of which pay-per-views is under.
There appears to be massive interest in the network, Stephanie McMahon, WWE's Chief Brand Officer noted during the presentation, noting that of the 116 million households in the U.S. with a television in them, more than half have at least one WWE fan in them.
A WWE Network had long been rumored, with the network's official Twitter account having tweets going back all the way to 2011. Starting a network like this, takes some considerable up front cost, as well as the right partnership. WWE partnered with MLB Advanced Media on the network, using the company's extensive experience in offering streaming services for baseball games to get the network up and running. Perhaps these are the reasons why McMahon and the rest of his team were unable to get a deal done until now.
Though the crowd (journalists, though most appeared to be fans as well, including yours truly) seemed to eat up every word from the McMahons, and WWE Superstars such as Triple H, John Cena, and retired stars such as Steve Austin and Shawn Michaels, there were a few negatives, mostly from a technical perspective. The content will only be shown in 720p, not 1080p, as has become the industry standard, especially in today's high definition culture. With 4K UltraHD being one of the big themes at CES, this appears to be a bit of a misfire.
Slight misfires aside, it appears as if the WWE Network is going to be able to significantly drive revenue growth for a company that has been seeking to make sure of its extensive content library, in an era where content is king. Given the excitement and the hoopla surrounding the event, there's a good chance the increase in revenue starts to hit the bottom line as well. Why, you ask? Because Stone Cold said so.
--Written by Chris Ciaccia in Las Vegas