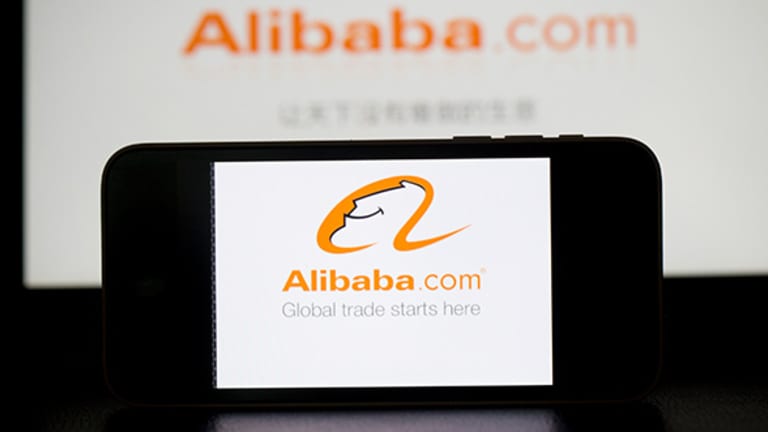 Alibaba's Double Earnings and CEO Shocker Shows Jack Ma's Impatience
Alibaba's earnings surpassed expectations and shares are up. But the bigger surprise is that Jack Ma was so impatient with his hand-picked successor that he replaced him after 2 years.
NEW YORK ( TheStreet) -- Yahoo!'s (YHOO) board of directors have given CEO Marissa Mayer a pass for the three years since she was hired, though its core business is still nowhere close to being ready to turn itself around.
By contrast, Alibaba (BABA) - Get Alibaba Group Holding Ltd. Report Chairman Jack Ma fired his hand-picked successor after only two years on the job.
It was a shocker to see former CEO Jonathan Lu ousted in favor of COO Daniel Zhang, but it shows just how impatient Ma is when Alibaba doesn't move as fast as he wishes it would.
Lu was never a public-facing CEO, partly because Ma and Vice Chairman Joe Tsai needed to be so heavily involved in the initial public offering of the company last September, and played such key roles in meeting with potential investors.
However, Ma and Tsai seem to be wasting no time this morning in shoving Zhang in front of the media to discuss Thursday's rosy earnings report. They seem to be saying that Alibaba is now his show to run, and he'd better perform -- though both will be watching from the wings to ensure everything goes well.
Since hitting its high of $120 a share in November, Alibaba has lost approximately $90 billion in market cap, which has apparently frustrated both Ma and Tsai. There had been a steady drumbeat of concerns expressed by some on Wall Street about looming crackdowns by the Chinese government on counterfeit goods sold on Taobao and other Alibaba sites. Alibaba management wants to turn the page on this issue. Their answer to the critics has been: Yes, of course this goes on all over China and especially on a platform as big as ours. We're dealing with it.
I'm certain another wrinkle in this management reshuffle has to do with Alibaba's concerns about the potential competitive threat of Tencent (TCEHY) and its WeChat mobile messenger product. WeChat's continued popularity is a threat to teaching Chinese how to conduct mobile commerce in the future. It might be a pattern of behavior totally different from what they've become used to involving Tmall and Taobao. Ma and Tsai will expect Zhang to hit back harder against this threat.
Ma called out Zhang's age specifically in his comments noting that he was born in the 1970s (1972). This suggests he didn't feel Lu was connected with how the younger generation wants to conduct commerce, primarily on mobile.
As I said in a RealMoney earnings preview piece Wednesday on our sister site, I expected Alibaba to surprise to the upside today because it appeared we had hit a moment of "peak Alibaba pessimism" after the euphoria we saw last fall. It had become hard to find any remaining bull in the stock.
The earnings today were particularly strong in the Chinese New Year quarter, but here were some metrics that really jumped out to me:
9% of its sales now come from overseas. That might still seem small, but it's a remarkable achievement in a relatively short time.
Revenue growth was up to 45% in the quarter on a year-over-year basis. That's faster than a year ago, when it was 39%. Premium valuations get assigned to companies when their businesses are accelerating.
Overall gross merchandise value (GMV) was up 47% to $97 billion.
Mobile GMV is now 51% of their overall GMV, up from 42% in the September quarter.
Mobile Monthly Active Users (MAUs) were up 77% to 289 million.
Overall, the earnings came in well ahead of analyst expectations.
I suspect these results will spark some upgrades from Wall Street, and we could see the positive news flow start to work its way back into the stock over the rest of the year -- especially because earnings tend to grow sharply as the calendar year goes on. It seems likely the stock will gravitate back toward $100 over the next few months.
This article is commentary by an independent contributor. At the time of publication, the author held long positions in Alibaba and Yahoo!.