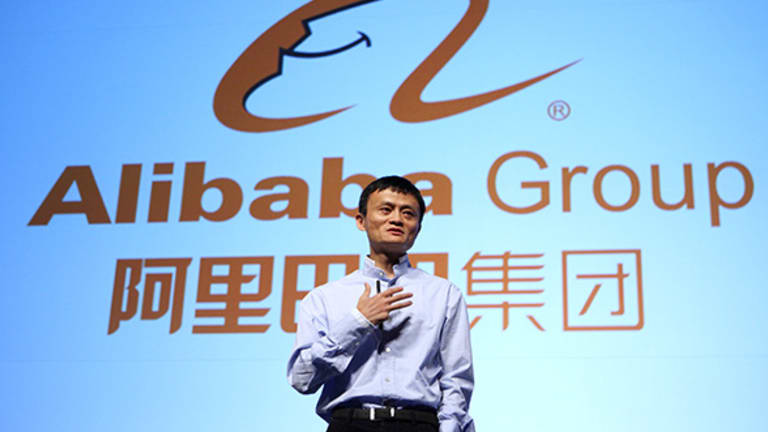 Alibaba Is Getting Serious About Next-Day Delivery
The Chinese e-commerce giant is pushing to get next-day delivery in more cities and cracking down on illegal practices.
NEW YORK (TheStreet) -- Alibaba (BABA) is working towards getting next-day delivery in more cities in hopes that it can maintain its dominance in the Chinese e-commerce industry and stave off its smaller rival JD.com (JD) .
Through its logistics affiliate Cainiao, Alibaba currently offers next-day delivery in 34 cities, but it is planning on expanding that capability to 50 cities by the end of the year, according to The Wall Street Journal.
In a presentation on Thursday, Cainiao President Judy Tong urged delivery partners to step it up both in terms of speed and in terms of authenticity. Alibaba has long been criticized for a practice called brushing, in which third-party sellers set up fake purchases to bump up reviews, and apparently some of the delivery partners have been taking part in the practice as well, sending empty boxes to brushers in lieu of an actual product.
In April, Cainiao ended its partnerships with 11 delivery companies who were either suspected of being involved in this illegal activity or failed to share data with Cainiao.
"If we find that you knowingly were engaged in falsifying credibility just to make profits, sorry, but on our platform this is something that deserves a beheading," Tong said.
At the same time, Alibaba and Cainiao realize that if it wants to successfully compete against JD.com, both will have to improve the delivery process beyond just ridding it of brushing.
JD already offers same-day delivery in more than 43 cities in China and next-day delivery in more than 256 cities. Since JD owns and controls its own logistics, it has an easier time ensuring a higher standard of delivery. By outsourcing, Alibaba puts itself at a disadvantage, which is why it so heavily relies on Cainiao and its 14 logistics partners.
Just two weeks ago Alibaba announced a new investment in one of those logistics partners, YTO Express, as the company realizes the importance of being efficient and speedy when it comes to getting its customers their packages.