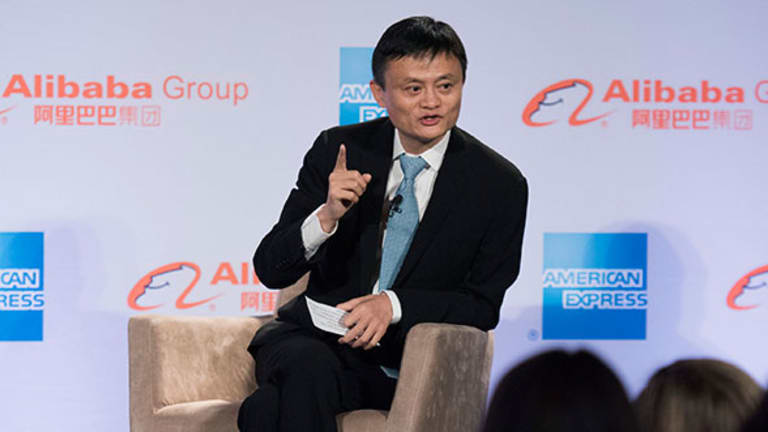 Alibaba Is Buying a Major Newspaper to Help Us Understand China Better
The deal for Hong Kong's influential South China Morning Post is estimated to be worth $100 million.
Updated from Dec. 11 to include the pricing of the deal. 
Alibaba (BABA) - Get Alibaba Group Holding Ltd. Report announced Friday that it is acquiring the influential South China Morning Post, in part to help people outside of China better understand the country.
Alibaba paid about $266 million for the 112-year-old Hong Kong-based paper, showing a growing effort from Alibaba to get into content.
"Alibaba has been moving to acquire more content and media properties as part of its strategy over the last couple of years and the SCMP acquisition fits within that strategy," said Wedbush analyst Gil Luria.
There is also a component of trying to better convey what the Chinese economy is like to overseas readers who may be confused by the differences in the region.
"The South China Morning Post is unique because it focuses on coverage of China in the English language," said Joe Tsai, executive vice chairman of Alibaba, in a statement. "This is a proposition that is in high demand by readers around the world who care to understand the world's second-largest economy. Our vision is to expand the SCMP's readership globally through digital distribution and easier access to content."
Since going public in the U.S., Alibaba has been working hard to correct what it feels are misunderstandings about China's economy and the way the company operates. In October, Alibaba launched a campaign to clarify the company's outlook and strategy that included an open letter to shareholders from Jack Ma, Alibaba's founder and executive chairman.
"Jack Ma has been vocal about his belief that there are misperceptions about China and its economy and perhaps he would like to manage those perceptions more closely and effectively," Luria said.
Beyond the newspaper itself, the deal also includes the acquisition of the magazine, recruitment, outdoor media, events and conferences, education, and digital media businesses of SCMP Group Limited, and other SCMP titles like the Sunday Morning Post, SCMP.com, Nanzao.com, plus the Hong Kong editions of Esquire, Elle, Cosmopolitan, The Peak and Harper's Bazaar.