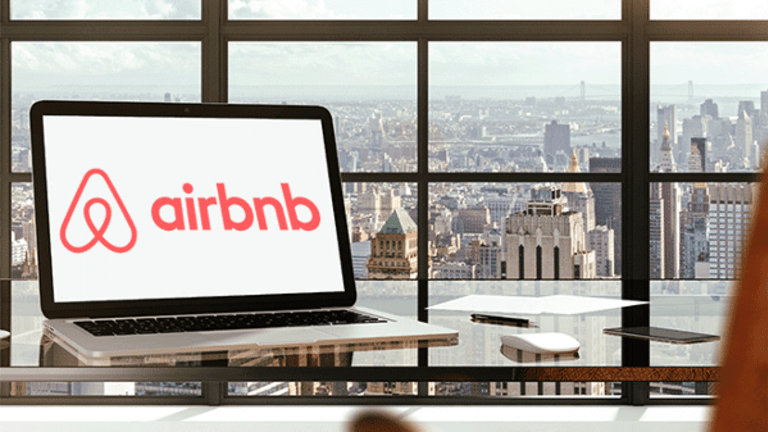 Airbnb's Landmark Change -- Tech Roundup
Airbnb is having to place limits on how much its users can rent out their living spaces.
While many have praised Airbnb for changing the way consumers, vacation renters and business travelers go about finding temporary places to stay, others haven't been quite as happy. 
Although there are certainly people that are using Airbnb the way it was initially intended - renting out one's home for additional income - it's taking on a more business-like approach. Large swaths of investors are snapping up condos, apartments and other units in order to make a full-time business out of their endeavors. 
On the surface this may not seem like a problem - that is, until you factor in supply and demand. It's not a simple or fast task to build more houses or condos, particularly in cities with dense populations. So when investors and renters are buying up apartment units and renting them out, it inevitably drives up the cost for those that are looking at units to actually live in. 
It's caused a lot of issues so far, and some cities are pushing back. However, New Orleans has now passed a series of ordinances unlike any other that we've seen thus far. There will now be a 90-day limit on rentals that are not occupied by the owner. 
So unless the owner occupies the home, it can't be rented out all that much in a given year.
While cities are starting to take measures into their own hands, Airbnb has also shown it's willing to play ball. The company operates in almost 200 countries, with two of its largest European markets in London and Amsterdam. 
However, starting in 2017, Airbnb will enforce these cities' yearly rental limits - 90 days per year in London, 60 days per year in Amsterdam - unless renters have a license for longer stretches. New York City has imposed other limits as well. 
This is certainly bad news for Airbnb, unless it's able to meet these cities somewhere in the middle to protect its business. Arguably, having limits in place negatively impacts renters more than it impacts Airbnb but one would think this isn't good news for Airbnb. 
Artificial intelligence is quickly becoming the new hot technology that Wall Street is talking about. Primarily, it's being developed for chat bots, A.I. virtual assistants and the cloud right now, but as one might expect, its uses are rapidly growing. 
One of the main users of the technology is Facebook (FB) - Get Facebook, Inc. Class A Report . The company has developed chat bots, which respond to consumers' questions and comments but now it's got another use. 
The social media juggernaut is using A.I. to filter out offensive material. While the company's Facebook Live has shown a lot of potential and promise by allowing users to stream live content to their friends, some incidents have proved to be quite disturbing. 
However, the company is actually using A.I. to weigh in on live video scenes and flag offensive material it finds in the platform. The program can detect nudity, violence and other acts that are against the company's standards.
If it works, the is a pretty awesome feature. Inevitably it will miss certain events and probably censor some situations that aren't necessary. But growing pains are normal in technology. Using this feature can help keep some of the less share-worthy things off the platform. 
Shares of Facebook closed at $115.40 Friday, up 0.3%. 
Facebook has come under fire for its censorship, but it's also come under fire for its fake news issue. Twitter (TWTR) - Get Twitter, Inc. Report has also been pegged for fake news on its platform. While these companies work on that problem, has anyone else wondered why Snapchat doesn't suffer from the same issues? 
The company, which now has 150 million daily users, benefits from the fact that its content is specifically designed to disappear after a short amount of time. But it also benefits from using actual editors. 
From BuzzFeed, "Before they can post in Discover, [Snapchat's news section], news publishers have to be vetted as a potential partner, an agreement that comes with strict terms." From there, the content also gets a watchful, human eye. 
So while A.I.-based filters and algorithms do have their merits, sometimes it's not the best way. At least for now, us humans still have a role to play. 
Shares of Twitter closed at $17.93 Friday, down 0.6%.
This article is commentary by an independent contributor. At the time of publication, the author held no positions in the stocks mentioned.