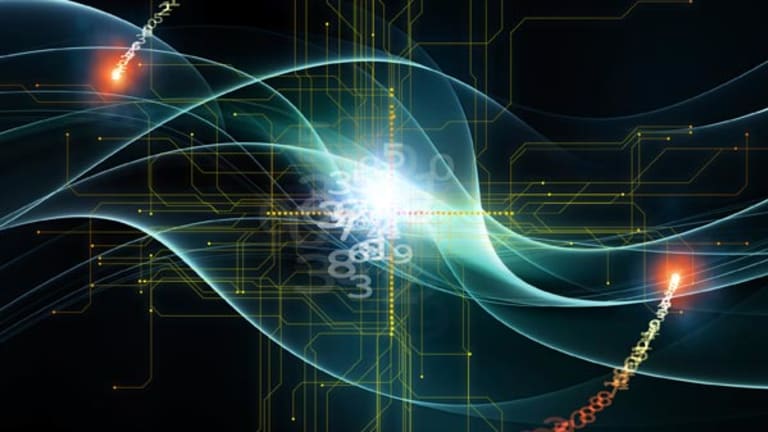 Acer to Take On iPad, Galaxy Tablets
Acer, known for its solid, low-cost PCs and netbooks, announced a handful of tablet devices Wednesday.
NEW YORK (TheStreet) -- The latest PC maker promising to enter the market dominated by Apple's (AAPL) iPad, Taiwanese giant Acer announced a handful of mobile devices Tuesday, including two Google (GOOG) Android tablets.
The Androids, featuring 7- and 10-inch screens, are slated for release in April 2011. A third tablet, a 10-inch gadget running on
Microsoft's
(MSFT)
Windows operating system, will be rolled out first, in February.
Acer did not provide information about pricing or carrier distribution for the tablets and the products have not been officially named, the company said.
Acer has become the second most popular PC maker globally -- behind
Hewlett-Packard
(HPQ)
-- thanks to strong sales of its netbooks, according to research shop Gartner. However, some analysts worry that tablet devices could eat into PC firms' netbook sales.
Sales of tablet devices are expected to reach 19.5 million by 2010, and could surpass 208 million units in 2014, according to Gartner.
For updates on tablets with the potential to grab some market share from the iPad, read on.
Dell Inspiron Duo
Launch: Ships December 15
Dell
(DELL)
is following up its recent solid
report with the official launch of its big tablet. The company is now accepting pre-orders for the
, a netbook/tablet hybrid with a 10-inch swivel screen.
The $549 device, which hits the market four months after Dell's first foray into the tablet space -- the 5-inch
-- will run on Microsoft's Windows 7 operating system and is powered by a dual-core
Intel
(INTC)
Atom processor.
Dell's mobile march will continue over the next few weeks. Its 4.3-inch Venue Pro smartphone, already
, should launch commercially before year's end.
HP Slate
Launched: October 2010
HP execs didn't say much about the company's mobile device strategy during its
conference call Monday, but recent reports show that the new $800 HP Slate is sold out; apparently there's a
to get one, which could be due to low manufacturing numbers.
Aimed at business users who live by Microsoft Office products, the Slate's 8.9-inch touchscreen runs Windows 7, has an 1.86-gigahertz Atom processor, a 3-megapixel camera on the back and a forward-facing VGA camera for video calls.
Samsung Galaxy Tab
Launched: November 2010
Though well behind the iPad in terms of popularity and place in pop culture, sales of the 7-inch
Galaxy Tab
Android are humming along, recently topping 600,000 units worldwide, according to the
Korea Times
.
More consumer-oriented than corporate, the
Galaxy Tab
sells at the top four U.S. telcos and goes for $400 (
T-Mobile
) to $650 (
AT&T
(T)
).
The Tab runs on a 1-gigahertz Hummingbird processor and Android 2.2, and has proved to be suprisingly capable in
informal tests
performed by
TheStreet
. In terms of battery life, the Galaxy Tab went for 2 days on a single charge.
Research In Motion's PlayBook
Expected Launch: March 2011
Despite making a pop-culture cameo in an upcoming Black Eyed Peas video, the PlayBook, capitalizing on
Research In Motion's
(RIMM)
strong corporate presence, will be aimed at business users.
Featuring a 7-inch screen, the PlayBook will support
Adobe
(ADBE)
Flash, which isn't available on the iPad. It will also reportedly sell for less than $500, where iPad pricing starts.
--Written by Olivia Oran in New York.
>To follow the writer on Twitter, go to
.
>To submit a news tip, send an email to:
.