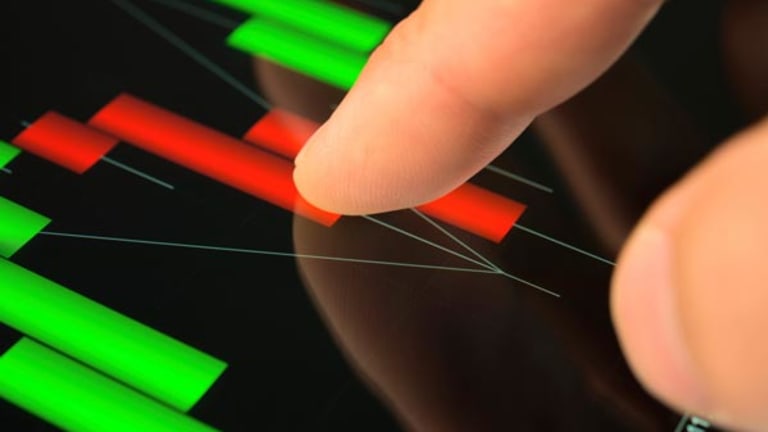 A Slam on Apple: Google's New Phone
Tomorrow's Nexus One debut will give Apple another shiny rival.
Tomorrow's Nexus One debut will give Apple another shiny rival.
MOUNTAIN VIEW, Calif. (TheStreet) -- Google (GOOG) - Get Report is set to lift the curtain on its own phone -- the Nexus One -- at its California headquarters Tuesday, turning up the heat up on Apple's (AAPL) - Get Report iPhone.
Early reviews of the first Google-designed phone, made by
HTC
, have been favorable. The design is ultrathin -- less than a half-inch thick -- and the big touchscreen is brightly lit by LEDs. The action is quick, powered by a fast
Qualcomm
(QCOM) - Get Report
SnapDragon processor.
Google plans to sell the phone online and through
T-Mobile
, the U.S. wireless unit of
Deutsche Telekom
(DT) - Get Report
. The estimated price of the phone is around $500 by itself and about $199 with a two-year service contract.
From the get-go, the notion of an
unlocked Google phone would seem to trample on the toes of partners
like
Motorola
(MOT)
,
Samsung
and even HTC. But according to analysts, from Google's standpoint, there has been some frustration with the current crop of Android devices and the lingering inferiority to the iPhone.
"The goal behind the
Nexus One
is to try to demonstrate the true potential and capability of Android phones," Macquarie analysts wrote in a research note Monday.
The analysts, however, don't expect Google to continue churning out subsequent models and instead view the
Nexus One
as a one-time hardware venture.
Still, a supercharged Google phone debuts at a time when Apple has been enjoying its third year of success with the iPhone. But
three years with the same design is a long time
in the gadget business, and every bright shiny device with a load of buzz is a potential threat.
One major factor in Apple's favor is that the Google phone is limited to T-Mobile, the No.4 carrier and not exactly the leader in 3G network coverage.
-- Reported by Scott Moritz in New York
Follow Google news and its stock price on
TheStreet's
Google stock page
.