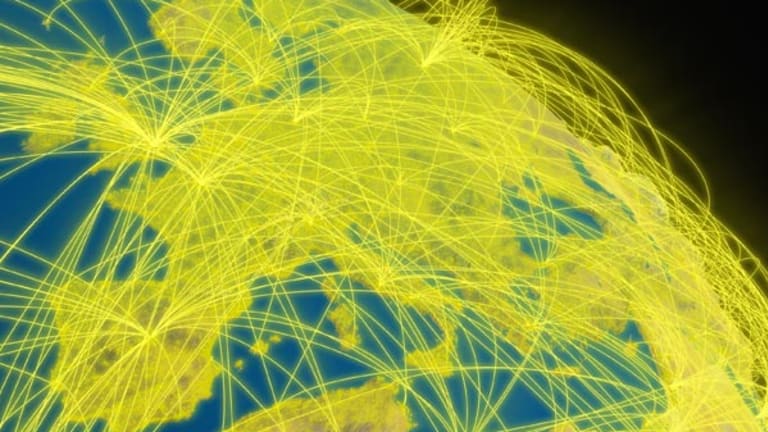 8 Hot Gifts for the Holidays
Here are the top gifts this holiday season -- and where to buy them.
NEW YORK (TheStreet) -- Last year, it's fair to say, holiday gift buyers were spending as little as possible -- but next year's holiday spending should return to normal, according to many analysts. So where does this leave holiday shopping trends for this year?
"This year," says Kelton Research CEO Tom Bernthal, is "a hybrid year. Consumers want to purchase widely, but in a very cautious manner," boosting the popularity of barcode scanning iPhone app RedLaser and online shopping comparison sites. Retailers are responding to this with competitive shipping deals and pricing that give consumers the "emotional permission to buy," Bernthal explains.
In light of all this, one gift category that's finding significant success this holiday season is the low-cost novelty toy, such as the small Sing-a-ma-jigs, Gifts.com trend editor Dana Schultze Holmes says. "Sing-a-ma-jigs are flying off the shelves and are definitely going to be a huge player this holiday season. Novelty toys make it easy to get gifts without spending a lot."
A Consumer Reports survey of more than 2,000 consumers nationwide shows that this holiday season, 68% of Americans plan to buy clothing for others, 62% intend to buy electronics, 62% are considering gift cards, 62% are looking at toys and 58% plan on giving cash. IBISWorld expects the electronics gift category to grow by 7% this year. But what specific items are the hottest buys?
Here, according to gifts.com, are the top buys for the coming holiday season -- and the companies that stand to profit from them.
Xbox Kinect by Microsoft
(MSFT) - Get Microsoft Corporation Report
The Xbox Kinect for Microsoft's Xbox360 video game console is a sensor device that allows gamers to jump, kick and fully engage in video games without using any game controls, enabling hands-free playing. Kinect also allows gamers to tune into ESPN games and HD movies through Microsoft's Zune media player and
CBS'
(CBS) - Get CBS Corporation Class B Report
online music service, Last.fm, by either the wave of a hand or the sound of their voice.
"It's a definite game changer, literally, and it's going to be huge. It's just everywhere," says Holmes. "I think it caters to just about anyone who already owns an Xbox or wants to go to the next level of gaming. It's like an upgrade from the Wii in a way because the Wii will let you interact with the remote in a new way,
but this just completely eliminates the remote. It's the next step up I think."
Price:
Around $149.99
Sing-a-ma-jigs by Mattel (MAT) - Get Mattel Inc. Report
A group of characters that can sing together and chatter at the squeeze of the hand or belly, Sing-a-ma-jigs can be bought individually or as a group. Each character has a different voice; together, they can sing a chorus. The dolls are meant for pre-schoolers. Certain adults, however, seem to derive a perverse pleasure from them, too.
"Sing-a-ma-jigs are already flying off the shelves and they're on sale on
eBay
," Holmes says. "People are hoarding and selling them like crazy. They're definitely one of the hottest toys this year."
Price:
Around $12.99
Framed Satchel Handbags
"For fashion savvy ladies, the satchel bag is huge this year," says Holmes.
For its part,
Saks
(SKS)
Fifth Avenue has a wide selection of designer satchel handbags from Marc Jacobs, Valentino, Tory Burch and others. "You can get a satchel bag just about anywhere, but the designer ones are all available at Saks."
"They're made to last," Holmes continued. "They have a frame that keeps them together so they won't lose their shape, which is the problem with a lot of purses. And, they have a nice structure to them."
Holmes notes that consumers can find knockoffs, or similar but cheaper designs, at
Urban Outfitters
(URBN) - Get Urban Outfitters Inc. Report
or their local woman's boutique.
Price:
From around $350 to $5,000
Parkas for Men
"Parkas are everywhere right now for guys. Not only are they super practical, they're super warm, they'll last forever and they look cool. So it's a great gift," Holmes says. Many of the available parkas are made of heavy-duty fabric, likely have removable fur hood edges and come in army-green colors. Holmes calls the overall look "outdoorsy" and "work-wear or labor chic," and cites
Macy's
as a retailer cornering the parka market.
Price:
American Eagle
(AEO) - Get American Eagle Outfitters Inc. Report
, around $150;
Ralph Lauren
(RL) - Get Ralph Lauren Corporation Report
, as much as $500.
Chalkboard Wall Decals
Chalkboard paint products that came out a few years ago have spawned a "chalkboard craze." Now, stores are offering chalkboard wall decals; chalkboards that you can stick on your wall and easily peel off without destroying your wall. "They're a really fun and inexpensive way to personalize your room, Holmes says. "It's great for young people."
Price:
Urban Outfitters, about $24; other outlets:
Williams Sonoma
(WSM) - Get Williams-Sonoma Inc. (DE) Report
shop PBTeen,
Amazon
(AMZN) - Get Amazon.com Inc. Report
and
Diapers.com
Call of Duty: Black Ops by Activision Blizzard (ATVI) - Get Activision Blizzard Inc Report
The most recent title of the video shooter game series,
Black Ops
has been an historic success since it was launched on Nov. 9, grossing more than $650 million during the first five days of sale and $360 million during day one. "That's more than most movies make in a killer weekend their first weekend out," notes Holmes, in something of an understatement.
Price: Around $59.99
Kindle by Amazon
"They are
the
reading device," Holmes says of the e-book reader, noting that Amazon currently "owns" the e-book reader market. "I think it's going to be a big seller this year." Not to be overlooked: the recent price reduction of the newest Kindle to $139, one third of what the original Kindle sold for and half of what the next version went for.
Canon
(CAJ) - Get Canon Inc. American Depositary Shares Report
Rebel XS digital SLR or the New SLR with High Definition (HD) Video
When it comes to digital SLR (single-lens reflex) cameras, Canon appears to be pulling ahead of the pack with affordable, easy-to-use and versatile introductory SLRs. The Rebel XS is strictly digital and retails for about $499. Canon's new, 18 megapixel resolution SLR with HD video, which is "kind of a superstar," retails at an entry-level price of $899.
-- Written by Andrea Tse in New York.
>To contact the writer of this article, click here:
Andrea Tse
.
>To follow the writer on Twitter, go to
.
>To submit a news tip, send an email to:
.
Copyright 2010 TheStreet.com Inc. All rights reserved. This material may not be published, broadcast, rewritten, or redistributed.