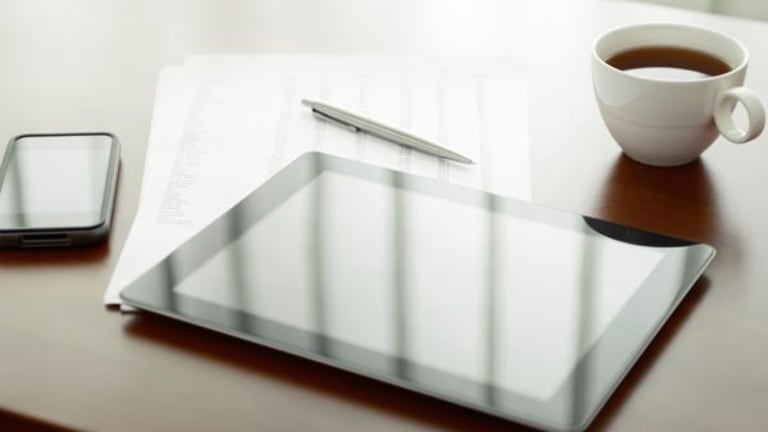 Publish date:
7 Apps That Improve Smartphone Reception
There's a plethora of apps, some free, to boost your phone's coverage.
There's a plethora of apps, some free, to boost your phone's coverage.
NEW YORK (TheStreet) -- If mediocre cellphone coverage plagues your smartphone, there is, of course, an app to fix that.
A
, actually. Some good, some not so good (beware of the
prank apps
). Apps are much cheaper than investing in a pricey signal booster and messing with a directional antenna.
Some of the better apps offer a paid version with the same features but strips out the ads -- consider it a thank you to the developer. I've highlighted the better apps below to help give you an idea of how much better service can be, even if it means switching carriers. (Also see
this article on improving cellphone reception indoors.)
Fresh Network by MCStealth
: Cluttered but informative, the Fresh Network app searches for the strongest signal and connects the phone automatically. I like how it tells the user what's happening: Resetting network, searching for the best cell site, connecting to mobile carrier and calibrating radio.
When it does find a better signal, it lets you know there's been an improvement (based on the dBm with the added explanation that lower dBm is better). Available on
Google Play
, free.
OpenSignal by Staircase 3
: Straightforward app that visually shows you the direction of the cell tower the phone is connected to plus the signal strength by percentage. You can also open a map to see where the nearest towers are located, which could help you determine where to live, eat or set a signal booster inside your house.
OpenSignal does require GPS to be turned on for best results. Available on
Google Play
, free.
Coverage? by Two Steps Beyond
: This handy map app takes the four major carriers' own coverage maps and overlays them so you can see who offers the best service where. It also lets users view coverage by 2G, 3G, 4G and LTE to help pinpoint cafes, campsites or other travel itineraries.
Best of all, developers are constantly updating the app with the latest data - the most recent update was Sept. 25, 2012. Available
, $2.99.
Cell Phone Coverage Map by RootMetrics
: This multi-purpose app checks your signal strength, download and upload speeds. More importantly, it offers a comparison of how your service compares with the competition based on other user reports. You can also dig a little deeper for details.
At my home,
AT&T
,
Cricket
,
Sprint
(S) - Get SENTINELONE, INC. Report
,
T-Mobile
,
Verizon
(VZ) - Get Verizon Communications Inc. Report
and
Virgin Mobile
all scored four bars. But looking at precise signal strength, Verizon, at 78 dBm, offered the best signal, while Virgin had the worst, at 90 dBm. Available at
and
, free.
CarrierCompare by SwayMarkets
: This app takes mobile service comparison to the next level. It tests competing signals wherever you need them. It's based on other consumer tests and offers up a Poor, Fair or Great rating.
While the app only rates speed and response time, developers had to drop the signal strength rating due to an
Apple
(AAPL) - Get Apple Inc. (AAPL) Report
policy. Developers are working with Apple to bring that feature back. They also promise an Android version. Available on
iTunes
, free.
Network Signal Repair by Net Tools
: A simple app with user-friendly design, Signal Repair requires just the push of the virtual button to find the best connection. It turns off all the wireless signals (mobile and Wi-Fi) and reboots the phone to (hopefully) get a better connection with the nearest cell tower. The only other settings are to switch the theme. Available on
Google Play
, free.
Sensorly
: This "community powered" app has great promise -- it just needs an army of app users to help populate the database. If you live in an area with many Sensorly users, you'll be able to compare how coverage in your location differs from carrier to carrier. Available on
Google Play
, free.
This article was written by an independent contributor, separate from TheStreet's regular news coverage.
Tamara Chuang is an outside contributor to TheStreet. Her opinions are her own.