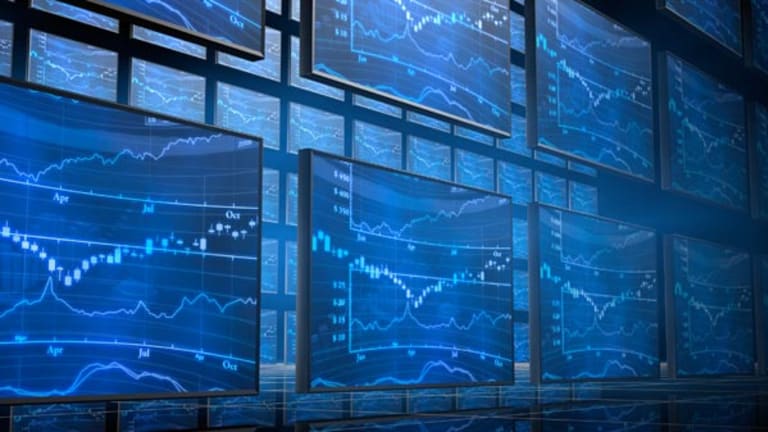 6 Winners, Losers in AT&T Deal: Tech Edge
AT&T's buy has kicked off a wireless land grab, as Wall Street is bidding up stocks in small mobile shops like Leap and MetroPCS.
Updated AT&T deal winners' and losers' stock prices.
NEW YORK (
) -- No. 2 telco
AT&T's
deal for No. 4 player
Deutsche Telekom's
(DT) - Get Dynatrace, Inc. Report
T-Mobile
will create a No. 1 giant and leave a pile of winners and losers in its wake.
Even though
, if approved after a lengthy review, will not close for another year, investors are staking their positions now. And early moves indicate that Wall Street is gearing up for deal time in telecom.
The biggest loser in this AT&T/T-Mobile scenario is
Sprint
(S) - Get SENTINELONE, INC. Report
. The stock fell more than 15% to $4.29 Monday on the news. Sprint not only failed as a bidder for T-Mobile, but it now faces a daunting challenge of being a distant No. 3 player in the wireless market.
The upshot for Sprint: get big or get bought.
Unfortunately, the only potential buyer for Sprint is
Verizon
(VZ) - Get Verizon Communications Inc. Report
, and the prospect of the No. 1 player combining with the No. 3 is highly unlikely. That leaves Sprint with the option of going it alone or pursuing expensive takeover deals with smaller players.
The biggest winner Monday:
Leap Wireless
(LEAP)
. Shares of the San Diego regional cellular shop jumped more than 15% to $13.95 Monday. Leap is one of three small wireless operators that would be on the takeout menu for Sprint or Verizon, should the bulking up trend take off.
Another winner:
MetroPCS
(PCS)
. Shares of the Richardson, Texas mobile shop surged to a 52-week high early Monday and dropped from that level to being up 4% at $15.58 in late afternoon trading, as its name appears toward the top of the telco shopping list.
And
U.S. Cellular
(USM) - Get United States Cellular Corp Report
, the No. 6 wireless carrier, also makes the same "winners" list, getting a nice 4.5% stock boost to $48.30 Monday on the heat from AT&T's deal. U.S. Cellular's network uses a CDMA technology that is compatible with Sprint and Verizon.
Sprint's on-again, off-again broadband partner
Clearwire
was looking sharp early Monday on hopes that Sprint may rekindled affections. But by Monday afternoon Clearwire was down 3.5% to $5.10.
And probably the most surprising winner in the $39 billion cash-and-stock deal is AT&T. In different times, pricey acquisitions have been viewed as dilutive and risky, but in this case, investors seem to be cheering the moxie of a big wireless land grab.
AT&T shares, which had been up about 3% shortly after market opened Monday, settled a bit to being up 1% at $28.23.
--Written by Scott Moritz in New York.>To contact this writer, click here: Scott Moritz, or email: scott.moritz@thestreet.com.To follow Scott on Twitter, go to http://twitter.com/MoritzDispatch.>To send a tip, email: tips@thestreet.com.
Editor's note: "Tech Edge" is a blog written and compiled by Scott Moritz, TheStreet's senior tech correspondent. The blog explores behind-the-scenes tech news, rumors and reports that Wall Street folks are talking about.