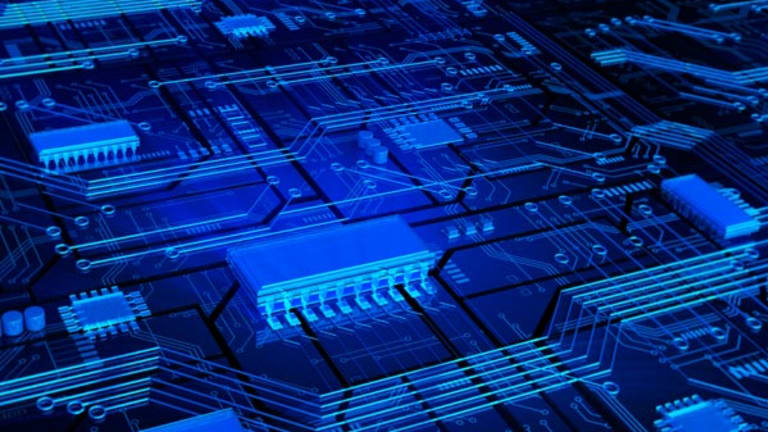 5 Ugly Internet Acquisitions
<i>TheStreet</i> takes a look at some of the worst deals in the Internet sector.
NEW YORK (
) -- As earnings season for the Internet sector gains speed --
Yahoo!
(YHOO)
eked out
,
IAC/Interactive
(IACI)
and
eBay
are on deck to post quarterly numbers next week --
TheStreet
decided it was a good time to reflect on some of the worst deals made in the market.
After all, the Internet sector has seen a dearth of blockbuster acquisitions, despite the pickup of tech M&A as the economy continues to recover.
Apart from
AOL's (AOL) $315 million acquisition of The Huffington Post
, many major media and social networking players have avoided high-profile acquisitions in favor of smaller-scale buys.
Facebook
has been particularly aggressive on the small-scale acquisition front, buying three companies this year including mobile app company
Snaptu
and group messaging service
Beluga
.
While deal volume is expected to increase in 2011 in the Internet sector, "the mid-market
deal will reign supreme," according to a new report by PricewaterhouseCoopers, which sees mobile, gaming and e-commerce driving M&A activity.
Bypassing mega-deals, however, may be a good move for many companies who risk destroying shareholder value if the acquisitions don't go as planned.
Read on for some big deals turned ugly.
AOL's
(AOL)
acquisition of
Bebo
In 2008 AOL acquired Bebo, then the third-largest social networking site behind
Facebook
and
Myspace
, for $850 million.
The acquisition intended to bolster AOL's position in the rapidly-growing social media space, in which it had a tentative hold already via its AOL Instant Messenger and ICQ messenger properties.
But while Bebo was popular in the U.K. at the time of the deal, the site was unable to gain traction in the U.S where Facebook was already gaining steam.
Bebo attracted around 5 million unique U.S. users in early 2010, compared to Facebook, which had over 100 million U.S. visitors, according to comScore.
By May, AOL -- which had recently broken off from
Time Warner
(TXI)
-- said it could no longer afford to support a turnaround effort for the dwindling business and would shut down the site if it couldn't find a buyer.
Last June, AOL sold Bebo to Criteron Capital Partners for less than $10 million -- about 2% of what it paid for the site.
Time Warner CEO Jeff Bewkes called Bebo AOL's "riskiest acquisition."
IAC's Acquisition of Ask Jeeves
Internet conglomerate IAC acquired search engine Ask Jeeves for $1.85 billion in 2005 in an attempt to move aggressively into the Web search space and to capitalize on growth in the online advertising market.
"We believe that in the future,
Ask Jeeves has the potential to become one of the great brands on the Internet and beyond," IAC chief Barry Diller said at the time.
At the time of the deal, Ask Jeeves had around 42 million unique visitors per month in the U.S and held about 6% market share, behind market leader
Google
(GOOG) - Get Alphabet Inc. Class C Report
, Yahoo,
Microsoft
(MSFT) - Get Microsoft Corporation (MSFT) Report
and AOL.
Fast forward five years, and Ask Jeeves -- now known as Ask.com -- still hadn't increased its market share. It controlled less than 2% of all U.S. searches by the end of 2010.
In February 2010, IAC took a $991 million impairment charge for its search and media business, which includes Ask.com.
By November, Ask.com laid off the majority of its engineers and decided to refocus its business on a question-and-answer service, rather than pure search. "We've realized in the last few years you can't compete head-on with Google," Diller told
Bloomberg News
.
Yahoo!'s Acquisition of Geocities
Yahoo! acquired Web-hosting company Geocities at the height of the dot-com boom in 1999 for $3.6 billion. The third-most visited property on the Web at the time, Geocities consisted of "neighborhoods" where users could create free Web pages with pictures, text, and guests.
But despite its popularity, Geocities had difficulty turning a profit and generating substantial revenue. Even at the time of its purchase, Geocities posted an $8 million loss on sales of $7.5 million.
Unable to make money off Geocities' massive traffic, Yahoo! tried unsuccessfully to shift some members to paid accounts if they exceeded certain bandwidths.
As new social networking sites like Facebook, MySpace and Twitter began to grow rapidly, Geocities lost momentum. Traffic declined sharply from more than 15.6 million users at the beginning of 2008 to fewer than 11.5 million a year later, according to comScore.
In June 2009, Carol Bartz joined Yahoo! as its new CEO, promising to cut costs and restructure the struggling Internet company. As part of this effort, Yahoo! closed several unprofitable businesses, including Geocities.
"The Yahoo sale was sort of bittersweet -- obviously, financially, it was great," Geocities founder John Rezner told the
Los Angeles Times
. "Nothing ever happened. GeoCities stagnated from day one."
News Corp's (NWSA) - Get News Corporation Class A Report Acquisition of Myspace
At the time of News Corp's 2005 acquisition of Myspace for $580 million, the social networking site was the fifth-most visited domain on the Web.
Myspace grew in popularity until its peak in 2006, when it boasted more than 100 million users. Since then, however, users flocked to join other social networks; Facebook overtook Myspace as the most visited social network in the U.S. in mid 2009, according to comScore.
After Myspace's user base started to deteriorate, News Corp relaunched the site in October 2010 to focus on music and entertainment, rather than social networking. It also laid off 500 employees -- some 47% of its workforce.
This overhaul, however, has yet to yield any financial improvements for the company.
News Corp's division that includes Myspace saw revenue decline 29% to $319 million during its most recent quarter.
Earlier this year, News Corp reportedly hired investment bank Allen & Co. to evaluate strategic alternatives for the social network.
A number of potential acquirers are reportedly looking at Myspace, including
Vevo,
an online music website. Under the terms of the scenario, News Corp would exchange Myspace for a stake in a new venture.
eBay's Acquisition of Skype
In 2005, eBay acquired Internet phone service Skype for $2.6 billion plus performance incentives, which boosted the price to $3.1 billion. The buy was an attempt by eBay to integrate a communication layer within the company's existing e-commerce operations.
The e-commerce giant envisioned its buyers and sellers communicating quickly through Skype, rather than e-mail.
Analysts, though, were skeptical of Skype even at the time of the merger, when the company was producing just $7 million in revenue.
"It reminds me of the days of the Internet bubble," Forrester analyst Maribel Lopez told
CNET
. "Who buys a company for $2.6 billion that has a miniscule revenue stream?"
In 2007, then eBay CEO Meg Whitman acknowledged that the company had overpaid for Skype and wrote down the value of the acquisition by $1.4 billion.
In 2009, eBay concluded that while Skype was a solid, standalone business, it did not fit in well with the company's core auction site nor its payments service, PayPal.
eBay sold a majority stake in Skype to a group of private equity firms, which valued the company at $2.75 billion.
Skype filed for an IPO last year, but the offering is not likely to go out until mid-2011, according to reports.
--Written by Olivia Oran in New York.
>To follow the writer on Twitter, go to
.
>To submit a news tip, send an email to:
.