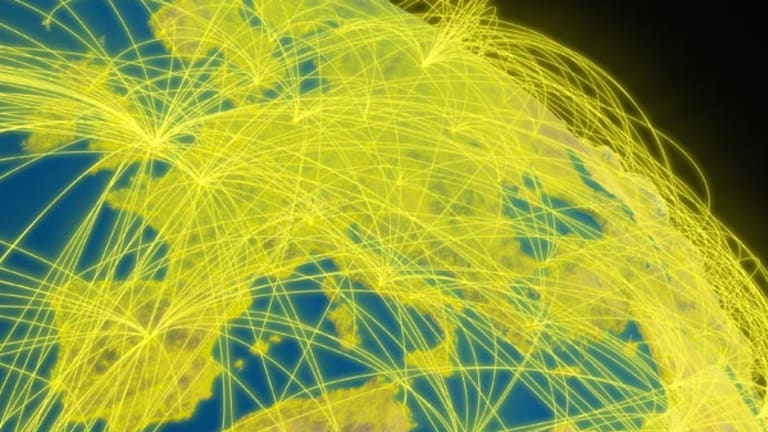 5 Things Meg Whitman Wants You to Forget
Meg Whitman's record shows she's not the best choice to replace Leo Apotheker as HP CEO.
NEW YORK (
) -- Although I think pretty much anyone who could have qualified for a Countrywide no document, no income loan in 2005 could do a better job running
HP
(HPQ) - Get Free Report
than Leo Apotheker, there are five important things HP should remember about
Meg Whitman -- things she'd likely want everyone to forget (or not know about):
1. She's never run a big company like HP. Whitman has only ever run
eBay
(EBAY) - Get Free Report
which had less than 100 people when she started it. Before that, she worked at
Hasbro
and
Bain.
She led eBay to success. But, let's face it, it was eBay. Leo Apotheker could have been CEO and the company would have succeeded.
2. When she ran eBay as a big company, it was horrible. Once eBay actually got to be a big company, Whitman checked out. That's when she started taking trips to Hawaii on the eBay corporate jet and joining a bunch of other corporate boards (like
Goldman Sachs
(GS) - Get Free Report
and
Procter & Gamble
(PG) - Get Free Report
) so she could network for her next job.
3. She loves high compensation and lots of perks. Whitman is a fan of high pay and perks for negative stock performance. Look at her last three years at eBay.
4. She doesn't really have any relevant experience. A hardware, software and services company is a lot different from a consumer Internet company. Ask Carol Bartz how easy it was for her to go from enterprise/hardware to consumer Internet at
Yahoo!
(YHOO)
.
5. She's only been on the HP board for eight months. She doesn't know this company yet, on top of her lack of industry experience. She's going in blind.
On top of this, Whitman has one of the worst boards in America (second only behind Yahoo!) overseeing her. Don't expect too much help from them.
Whitman is most probably going to be a better CEO than Apotheker, and HP's stock is going to go up in the short term. But she is not going to walk on water.
If she pulls a Bartz and overestimates her own industry knowledge by making bold and dumb strategic moves, she could even make the situation worse.
But for today, the anti-Leo relief rally in HP shares will continue.
At the time of publication, Eric Jackson was long YHOO.
Eric Jackson is founder and Managing Member of Ironfire Capital and the general partner and investment manager of Ironfire Capital US Fund LP and Ironfire Capital International Fund, Ltd. In January 2007, Jackson started the world's first Internet-based campaign to increase shareholder value at Yahoo!, leading to a change in CEOs in 2007. He also spoke out in favor of Yahoo!'s accepting Microsoft's buyout offer in 2008. Global Proxy Watch named Jackson as one of its 10 "Stars" who positively influenced international corporate governance and shareowner value in 2007.
Prior to founding Ironfire Capital, Jackson was President and CEO of Jackson Leadership Systems, Inc., a leadership, strategy, and governance consulting firm. He completed his Ph.D. in the Management Department at the Columbia University Graduate School of Business in New York, with a specialization in Strategic Management and Corporate Governance, and holds a B.A. from McGill University.
He was previously Vice President of Strategy and Business Development at VoiceGenie Technologies, a software firm now owned by Alcatel-Lucent. In 2004, Jackson founded the Young Patrons' Circle at the Royal Ontario Museum in Toronto, which is now the second-largest social and philanthropic group of its kind in North America, raising $500,000 annually for the museum. You can follow Jackson on Twitter at www.twitter.com/ericjackson or @ericjackson.
You can contact Eric by emailing him at eric.jackson@thestreet.com.