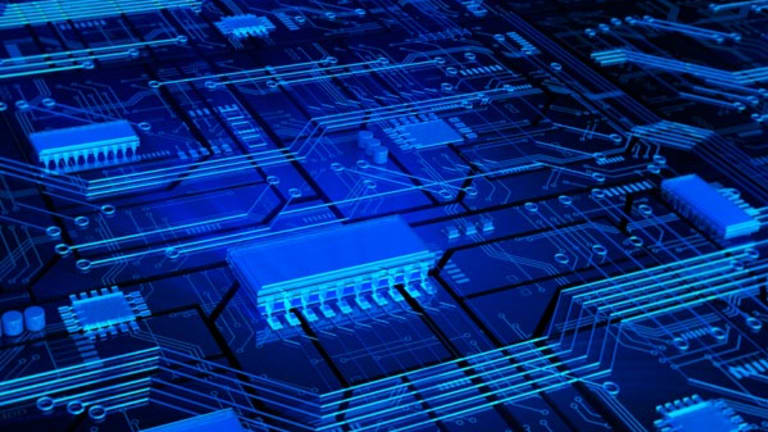 5 Tech Stock Winners of 2010
Growth and takeovers helped storage and data gear stocks like Acme Packet more than double this year.
NEW YORK (
) -- Every tech investor has a dream of hitting it big. Maybe you've nailed the analysis, or more likely, you've jumped on a hunch. Either way, picking a winner -- ridiculously rare (see
Five Tech Stock Losers of 2010
) -- can certainly make you look smart or just plain dumb lucky. Consider yourself one or the other if you were involved with any of the following five top tech winners of 2010.
No. 5: F5 Networks
F5
(FFIV)
aptly comes in -- where else? -- at fifth among the best-performing big tech stocks of the year. The networking switch maker specializes in traffic speed and security jobs and has long been considered a possible acquisition target in the IT rollup arena.
The stock:
F5 shares are up 180% over the past 52 weeks, not just on takeover speculation, but also on performance. Setting a theme for some of its gear peers, F5 raised its financial guidance every quarter for the last four quarters.
No. 4: Netflix
Netflix
(NFLX)
finally ended the debate over which shop would rise to the challenge of streaming movies.
BlockBuster
went bust trying and
Amazon
(AMZN)
still chugs along, but when
Apple
(AAPL)
TV and
Google
(GOOG)
TV had to pick a movie streaming partner, Netflix was crowned king.
The stock:
The VIP status has been good for Netflix shares, which are up 208% in the past year. One note of caution: The movies available for streaming on Netflix are limited. Instant viewing is not available for most new releases, or even the bestsellers. So the thrill may not be everlasting.
No. 3: Riverbed Technologies
Riverbed
(RVBD)
was a surprising find on
Google's handy stock screener
. But for those of you who have been following Riverbed's sales growth and the
-- like the big one with
Verizon
(VZ)
-- the discovery isn't too shocking. Riverbed makes networking systems that improve the speed and efficiency of data transmission. This business of Web optimization doesn't seem to be cooling off any these days.
The stock:
Shares of Riverbed have more than doubled in the past year as the company raised its financial guidance four out of four times this year. The old beat-and-raise formula is a winner as long as it continues.
No. 2: Acme Packet
Acme Packet
(APKT)
makes networking gear that helps smooth the way for high-priority data traffic, like live video. The company has been on a tear.
The stock:
Shares of Acme Packet are up 320% this year, and the main driver of growth has been, well, growth. Every quarter this year, Acme Packet, like some others, has beaten Wall Street estimates and raised guidance above analysts' targets.
No. 1: Isilon
Isilon
(ISLN)
blew away the field this year as the top gaining tech stock of 2010. Had you ventured $1,000 of "mad money" on Isilon a year ago, you'd have a sweet $5,000 to play with right now. What does $5,000 buy, you might be wondering? Maybe a weekend in Bermuda, or his and hers Apple MacBook Pros.
The stock:
You knew the storage sector was hot, you also knew that cloud storage was even more scorching, but how could you have predicted
EMC
(EMC)
would sweep in with a
on Nov. 15? Needless to say, the EMC move capped off a 500% run this year for Isilon. Shares of storage upstarts
Compellent
(CML)
and
CommVault
(CVLT)
have ridden on the coattails of Isilon's takeout success.
--Written by Scott Moritz in New York.>To see these stocks in action, visit the 5 Tech Stock Winners portfolio on Stockpickr.>To contact this writer, click here: Scott Moritz, or email: scott.moritz@thestreet.com.To follow Scott on Twitter, go to http://twitter.com/MoritzDispatch.>To send a tip, email: tips@thestreet.com.
RELATED STORIES:
5 Tech Stock Losers of 2010 >>