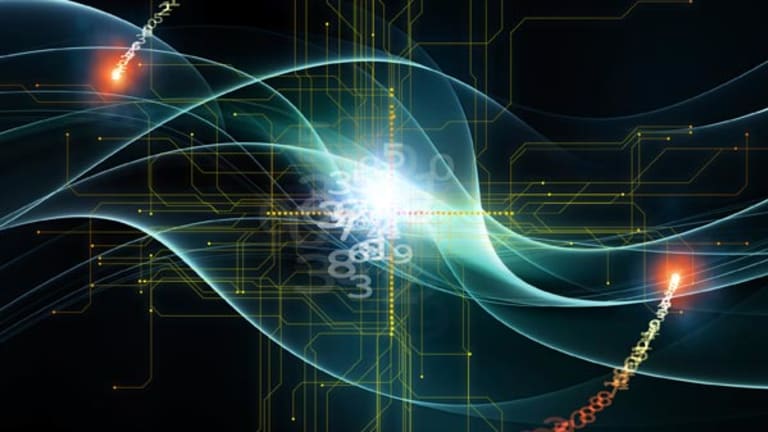 5 Tech Stock Losers of 2010
Cisco, Nokia and Adobe were some of the mighty shops that made tech's worst list this year.
NEW YORK (
) -- Tech stocks enjoyed some fair winds this year and investors blew into the sector looking for a way to ride the would-be recovery. And even though tech's resurgence hasn't gained much headway, the Nasdaq managed a respectable 17% gain. A few names raced ahead, but not all stocks sailed smoothly.
Here are the top five worst-performing tech stocks of the year.
No. 5: Cisco
Cisco
(CSCO)
, mighty Cisco, was having a decent year up until Nov. 10 when the company reported that it hit some
Cable companies cancelled orders for set-top boxes and cash-strapped state and city agencies pulled the plug on networking gear purchases, leaving Cisco with a big hole in its sales forecast.
The stock:
The turbulence knocked Cisco down 16% in the span of two days and has left Cisco down 16% for the year. Generally
, Cisco appears to be in a squall all its own as investors fear the equipment giant may be losing an edge to rivals like
Hewlett-Packard
(HPQ)
,
Juniper
(JNPR)
and
F5
(FFIV)
, to name a few.
No. 4: Western Digital
Western Digital
(WDC)
: It was hard times for hard drives in 2010. How else can you say it? A stalled PC sales recovery and a glut of inventory knocked Western Digital off its enviable perch. Rival
Seagate
(STX)
was similarly crushed and ended up
move.
The stock:
After a tremendous 300% rise last year, Western Digital lost its magic and has fallen 17% so far this year. The stumble was made worse by the re-emergence of Japanese conglomerate and long-time optical drive competitor
Hitachi
(HIT)
. Like other PC parts suppliers, it may take a while before mountains of oversupply be worked down.
No. 3: Adobe
Adobe's
(ADBE)
high point of the year was not the open letter
"thoughts on flash"
critique by Apple's Steve Jobs, which called the software slow, vulnerable and buggy. But it certainly felt like it. No, the real blow came in September, when Adobe
on weak demand for its Flash and Photoshop titles.
The stock:
Adobe shares are down 18% this year amid overriding concerns that core areas like Web video are moving away from Flash toward a new standard called HTML5.
No. 2: Nokia
It's been a steady three-year decline for
Nokia
(NOK)
, but 2010 will be known as the year when the wheels finally came off. Apple's iPhone,
Google's
(GOOG)
Android phones and
Research In Motion's
(RIMM)
BlackBerry all took big chunks of Nokia's business. The failure to respond prompted a management shakeout and the appointment of a new team lead by former
Microsoft
(MSFT)
executive Steve Elop.
The stock:
Nokia's persistent problems with its would-be
, only serves to make Apple look better and Nokia even worse. Nokia shares are down 25% this year; the company is ending the year at the beginning of a long turnaround path.
No. 1: Brocade
Brocade
(BRCD)
takes top honors for the worst stock performance of all the tech giants this year. While storage technology was certainly hot, network storage specialist Brocade got burned badly. In an attempt to win business, Brocade had to slash prices. Fittingly, Brocade
rang in the year with a big miss
, and last week, to ring out an abysmal year, the company cut its guidance yet again.
The stock:
Brocade shares fell 29% over the past 52 weeks. In a recent research note, Jefferies analyst Munjal Shah warned investors that Brocade faces three big risks: "operational execution, large debt balance and competition." In other words, Brocade is a rare triple threat going into a new year. With any luck, the company won't make a repeat performance on the 2011 list.
--Written by Scott Moritz in New York.>To see these stocks in action, visit the 5 Tech Stock Losers portfolio on Stockpickr.>To contact this writer, click here: Scott Moritz, or email: scott.moritz@thestreet.com.To follow Scott on Twitter, go to http://twitter.com/MoritzDispatch.>To send a tip, email: tips@thestreet.com.
RELATED STORIES:
5 Tech Stock Winners of 2010 >>