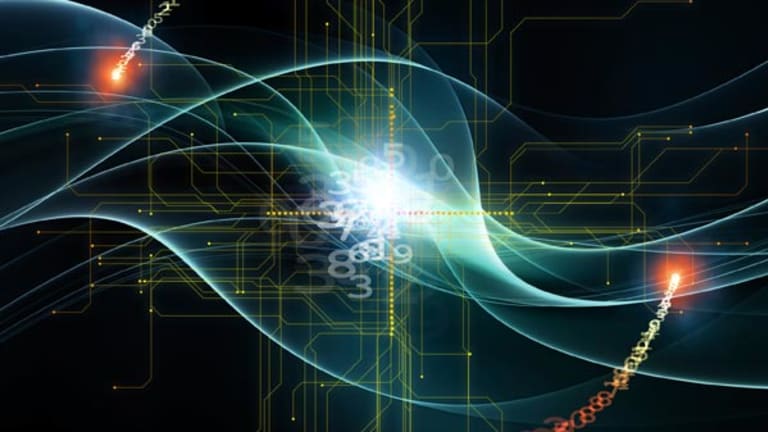 5 Signs Steve Jobs' Absence Matters
Apple has loads of product momentum, but an RBC analyst points to five key areas to watch for any signs of trouble.
NEW YORK (
) -- According to a recent customer survey,
Apple
(AAPL) - Get Apple Inc. Report
fans aren't shaken by the prospects of CEO Steve Jobs' departure, but one flub could signal trouble, says an analyst.
Last month,
Jobs handed over the day-to-day operations
to Apple COO Tim Cook. Jobs is taking his third medical leave in seven years as he gets treatment in the aftermath of pancreatic cancer in 2004.
Unlike most companies, the fortunes of Apple seem tightly bound to its always-engaged co-founder and CEO, Jobs. Some folks say it's the
No. 1 risk to Apple's
success.
The familiarity of the departure and the promise of new products coming down the pipeline later this year seem to give consumers "higher comfort" with Jobs' absence, according to RBC analyst Mike Abramsky, whose firm, along with ChangeWave, surveyed Apple customers.
Of the 3,091 people questioned in the survey, 93% said they would continue to buy Apple products. That is an improvement from the 18% who said they were less inclined to buy Apple gear in 2008, the last time Jobs took a break.
So, the near-term outlook for Apple seems strong, even as
at the company's annual meeting, seeking, among other things, the company's formal succession plan if Jobs doesn't return.
But given that Cook has handled the top duties during all three of Jobs' departures, the replacement scheme doesn't seem all that mysterious.
While RBC's Abramsky recommends buying Apple if the stock dips on succession worries, he also offers five signposts to watch out for, factors that could show that Apple is veering off its prosperous path:
Talent flight -- the departure of key staffers.
Diminished innovation -- if products lose their luster.
Power shift -- if Apple loses the upper hand in dealing with partners.
Halo dims -- the fear that customers/tech watchers start thinking that Apple products aren't better than all else.
Lack of focus -- Apple's drive and urgency fade.
Apple is down 6.6% since it hit an all-time high of $364.90 a week ago, compared with a 2% dip of the Nasdaq during the same time period.
The
at
Verizon
(VZ) - Get Verizon Communications Inc. Report
, along with apprehension around possible delays of new products like the iPad 2 and iPhone 5 later this year, have taken some of the enthusiasm out of the stock.
--Written by Scott Moritz in New York.>To contact this writer, click here: Scott Moritz, or email: scott.moritz@thestreet.com.To follow Scott on Twitter, go to http://twitter.com/MoritzDispatch.>To send a tip, email: tips@thestreet.com.