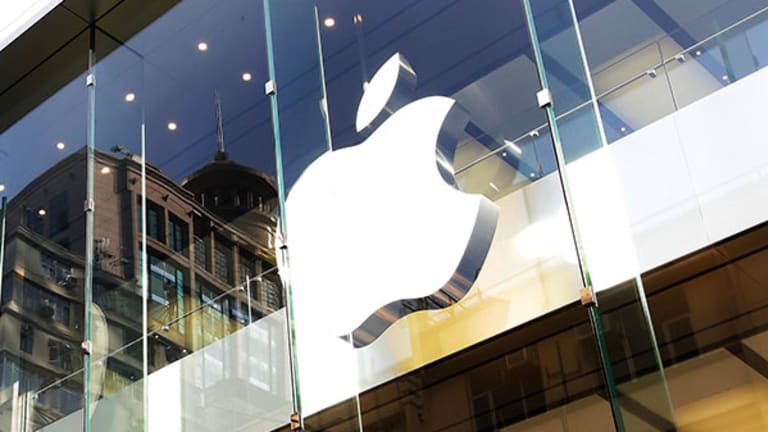 Publish date:
Five Reasons Why Apple Could Definitely Be Building a Car
Bernstein analyst Toni Sacconaghi spells out the five reasons why the Cupertino, Calif.-based company may in fact be exploring its car options.
Bernstein analyst Toni Sacconaghi spells out the five reasons why the Cupertino, Calif.-based company may in fact be exploring its car options.
SAN DIEGO (TheStreet) -- Apple's (AAPL) - Get Apple Inc. (AAPL) Reportreported aspirations to build its own electric vehicle, whether true or not, make absolute sense, according to research firm Bernstein. 
In a note published on Tuesday, Bernstein analyst Toni Sacconaghi outlined the five reasons why the Cupertino, Calif.-based company may be exploring its car options. First and foremost -- as one would suspect -- are the financial prospects associated with the pure size of the automotive industry, which could give Apple the growth it needs if its iPhone sales were to shrink in the future.  
"Few addressable markets are sizeable enough to impact Apple's revenue," Sacconaghi said, with the noted exception being the car business. "The auto sector offers a uniquely large, addressable market for Apple, with over $1 trillion in annual sales," he said.
"Given that the vast majority of Apple's growth in recent years has been driven by the iPhone, and that the high-end of the smartphone market is projected to have a tepid growth outlook, the auto market provides a huge, incremental market opportunity that could move the needle for Apple going forward."
An "Apple Car" would be a logical development given the company's fearlessness in attacking established markets, as it did with the iPhone, Sacconaghi said.
Then, there's Tesla (TSLA) - Get Tesla Inc Report, the perfect example of a newcomer shaking up the industry on a "relatively shoestring budget" in just a few years.
Tesla recently said it would welcome a car, be it from Apple or any other company. 
"As it relates to Apple potentially doing an electric vehicle, we've always said that our objective is to accelerate the transition to electric and renewable and sustainable energy," Tesla's communications chief Ricardo Reyes said in a recent interview at Tesla's Palo Alto, Calif. headquarters. 
Reason number four, Sacconaghi said, is that Apple's top-of-the-line products have managed to take a "disproportionate share of industry profits."
Theoretically, Apple could sidestep what Sacconaghi referred to as the "middling" margins of other automakers. "Apple charges a premium to the industry and earns outsized margins," he wrote. "We believe Apple would likely be able to replicate this in the auto industry."
Finally, Apple could be building a car because of its close ties to Chinese manufacturers, Sacconaghi said.
Bernstein estimates that by 2016, China's auto manufacturing capability will increase around 70% to 26 million cars. That growth would theoretically provide Apple with more opportunities to subcontract its manufacturing needs to a Chinese partner.
Despite the handful of reasons, Sacconaghi remains unsure of the Apple Car's ultimate destiny.
"So are we convinced Apple is making a car? No," he said, "in part because Apple is typically very patient in bringing a product to market, and will ultimately only do so if it believes it has an offering that is truly distinctive."
Still, analysts seem convinced that Apple is doing something significant in the automotive space, whether or not the company actually ships a car.
Morgan Stanley analyst Adam Jonas said in a recent note that the company's entrance into the car starts with CarPlay, Apple's existing in-car dashboard for iPhone-powered music, maps, messaging, calling, and Siri voice control. Apple's presence in the car could then expand from inside the out, with the company applying its design aesthetic to the car interior.
The prevailing logic on Wall Street is that the car business is just too big for Apple to ignore, with Morgan Stanley valuing the auto market around $10 trillion.
"If Apple were to corner just 25% of the value of the car, it would be equivalent to the entire smartphone industry today," Jones said.