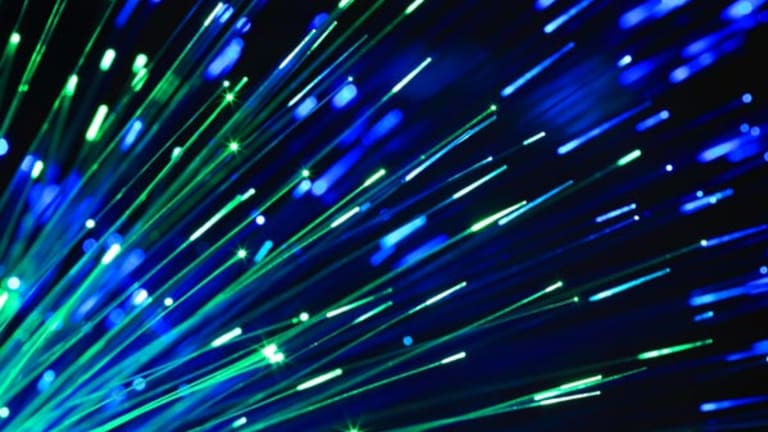 5 Big Ambitions for Google's Motorola
Patents aside, Motorola opens Google up to new margin-busting opportunities in hardware and services.
NEW YORK (
) -- Beyond the
Motorola's
(MMI)
patent portfolio matters to
Google's
(GOOG)
Android attack against
Apple
(AAPL)
, there are other huge motivations behind Google's leap into hardware.
For a software shop with fat 64% gross margins, there would seem to be some hesitation to take on the 26% margin drag that Motorola will bring to the combined business. But this margins-be-damned boldness of the move signals some grand aspirations for Google in mobile devices.
"Google in the past, has shown a desire to have some say in handsets," Morgan Stanley analysts told clients on a conference call Wednesday. "It's been intriguing to them to push innovation" and close the development process "between hardware and software."
So let's say, just for the purposes of this exercise, that Google really has no intention of treating licensees
Samsung
,
LG
and
HTC
as equals in the Android phone upgrade process. And let's say Google simply jumps on the opportunity to finally, selectively design a whole new generation of Motorola gadgets the way it -- or, probably more accurately, the way that mobile chief Andy Rubin -- wants to.
Rubin -- probably the most influential person in mobile away from Apple's Steve Jobs -- has already reassembled his original design team from
Danger
, the outfit that made Sidekick.
Here's a few predictions for the Google/Motorola future:
KeyboardsFor starters, given Rubin's roots, Google/Motorola phones will probably have physical keyboards. Four years of touch typing on glass, and the task still has nowhere near the ease of keys.
Near-field communication, or NFCThe mobile swipe sensor technology gets its wings to fly. NFC is the main feature Google insisted on with its Nexus S phones, and it will clearly be a big element in upcoming Motorola devices. This doesn't necessarily mean the mobile payment rocket finally leaves the launch pad, but Google's about to light it up again.
Google VoiceGet ready for some full-throat yelling about Google Voice. Google used to annoy its telco partners with this Skype-like calling service, which awkwardly bypassed the phone company. Now that little rub will escalate to an all-out battle. To outfits like Verizon , said Telecom Pragmatics' analyst Sam Greenholtz, "Google Voice will be seen as a threat."
Google Chrome TabletClearly, Chromebooks, the low-priced notebooks that Google powers through the cloud, have not been the game changers the company was hoping for. But with Motorola's facility with tablets like the Xoom, and Google's ambition for Chrome to be the Microsoft Windows killer, it's easy to imagine a crop of Motorola ChromeTabs arriving a year from now.
Google TV MobileUnapologetically half-baked, the debut of Google TV last year was Google's first attempt to bridge the gap between Net video and TV programming. Key partners like Netflix and Hulu weren't fully on board with the effort. But now that top set-top box maker Motorola enters the picture, there's a whole new opportunity for half-baked products."Motorola may be the hardware partner that could enable Google to get completely new product concepts out rapidly," said Tero Kuittinen, an independent industry analyst. " Think something like a tablet with carefully-developed video-on-demand service features, and a close link to new Android set-top boxes.
Whatever transpires, investors need to brace themselves. Because win or lose, Google's headed into the land of lower margins.
--Written by Scott Moritz in New York.To contact this writer, click here: Scott Moritz, or email: scott.moritz@thestreet.com.Follow Scott on Twitter at MoritzDispatch