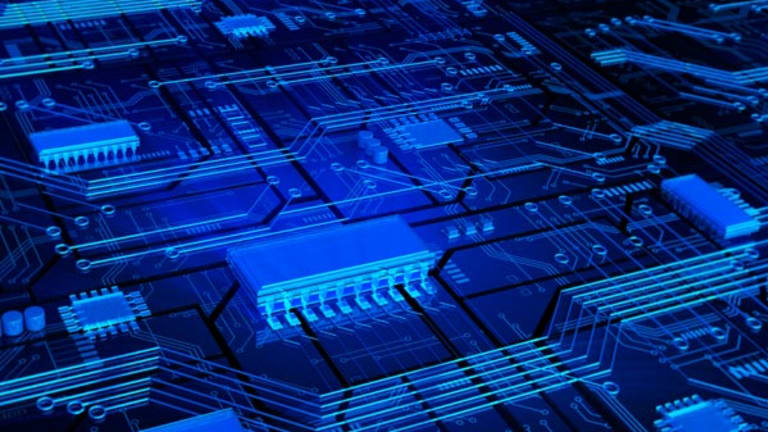 5 Anti-iPads, or Tablets to Forget
With the tablet market suddenly inundated with prospects, how's a user to choose? Here are five tablets to forget, based on gadget blogs' reviews.
NEW YORK (
) -- At this year's Consumer Electronics Show, organizers estimated that more than 100 new tablet devices hit the showroom floor, all vying for a piece of the market dominated by
Apple's
(AAPL) - Get Apple Inc. Report
iPad.
With Gartner forecasting the number of tablets sold worldwide this year to increase 181% over last year, consumers also have a lot more to choose from. Poised to potentially take a bite out of Apple's share are
Google
(GOOG) - Get Alphabet Inc. Class C Report
Android-powered tablets from
Motorola Mobility
(MMI) - Get Marcus & Millichap, Inc. Report
,
Samsung
and
Acer
. Dozens more will hit store shelves, too.
But while competition and consumer choice is good for any market, analysts say that it's far more likely that we'll see more tablet failures than successes this year.
"Tablets are in the spotlight now, like netbooks once were," said ABI Research analyst Jeff Orr, who compares the tablet market to the netbook sector of a few years ago, when consumers rushed to buy the inexpensive computers that inundated the market. Many customers, he said, were largely disappointed with the products' low quality. "The
tablet market will perform well this year as a whole, but not every product will perform well."
The gadget makers that want to see their wares survive will need to differentiate on more than just price, said Dmitriy Molchanov, an analyst with Yankee Group.
Vizio
, for example, has positioned its VIA Tablet not as a traditional tablet, but as a connected home device, he said. The tablet's interface is the same as on Vizio's new TVs to give a unified experience across both devices, and it can function as a remote control.
Platform is another important factor for tablets, Molchanov said, as most consumers want flexible software that they can personalize.
He cited what
HTC
has done to set its Android smartphones apart from the pack. The company has developed a special user interface called HTC Sense -- a customized skin and widgets like social network aggregation feeds, special mapping features and camera applications.
While the company hasn't officially announced plans for a tablet, it's rumored to be readying its tablet, the HTC Scribe, for launch this quarter.
So which tablets should you avoid? We surveyed first-hand reviews from some of tech's most popular blogs for the details on what makes the following devices likely to be duds.
MSI's WindPad 100W and 100A
Tech blogs panned MSI's two tablets, one powered by
Microsoft
(MSFT) - Get Microsoft Corporation Report
Windows 7 and the other by Google's Android.
The 100A is the Android and features a 10-inch screen, an
ARM
(ARMH)
processor and WiFi connectivity -- with a 3G option available.
"If you ask us, an Android 2.2 tablet with these specs is going to be a hard sell in a post-CES 2011 world,"
.
The 100W, which runs on the Windows 7 platform, also has a 10-inch screen and weighs 1.76 lbs. It has the same functions as the Android-powered device, but has an
Intel
(INTC) - Get Intel Corporation Report
processor and a 32GB hard drive, and will be available sometime in the next few months for $499.
The device is "pokey,"
, despite having 2GB of RAM.
Although MSI touts the WindPad's light weight, the tablets feel cheap, said
I4U News
, calling the device
"the worst tablet of CES 2011."
Maylong's M-150
Maylong's
M-150 7 inch Android-powered tablet is considered a budget device, retailing for $99. According to the blogs that have reviewed it, you get what you pay for.
While the tablet supports web-browsing and includes a video camera and WiFi, "it barely functions at all,"
.
The M-150's touch-screen capabilities are "incredibly slow" and you have to apply a lot of pressure on the screen for the tablet to sense that you've touched it, said
ZDNet
.
The M-150 also runs on an outdated Android 1.6 operating system and has a battery life of 2-3 hours. In comparison, the iPad has a 10-hour battery life.
After purchasing the M-150,
Best Buy's
blog
BBYOpen
posted a
showcasing several different uses for the device, including using it as a coaster, a cutting board and a mouse pad.
Dell Inspiron Duo
The
Dell
(DELL) - Get Dell Technologies Inc Class C Report
Inspiron Duo. Is it a tablet or a netbook? The 10-inch tablet opens up on its hinge, exposing a physical keyboard so that users can both touch and type.
While
PCMag
praised the Inspiron's aesthetics and keyboard, the user experience
when it's in tablet mode. The tablet uses Windows 7 software that isn't as responsive to touch as Google's Android and Apple's iOS, the review said.
Laptop Magazine
criticized the device's battery life
-- less than 4 hours -- as well as its lack of connections compared to most netbooks. The tablet has two USB ports and a headphone jack, but you'll need to buy an optional $100 speaker dock to get Ethernet or a media card reader.
The 3.4-lb device
is also too heavy, Engadget said
.
Overall, said
Engadget
, "the Duo ends up being pulled in too many directions and suffers from its own unique mobile identity crisis."
The Inspiron costs $550 and features an Intel Atom Dual Core processor, WiFi connectivity and 2GB of RAM.
Entourage eDGe
The Entourage eDGe, a tablet and e-book reader hybrid, is targeted at students looking to read books, take notes, record lectures and browse the web in one device.
PCMag
says
the machine is overly ambitious.
"In trying to do so much, the eDGe succeeds at few tasks," it said.
Despite its many features,
CNET
said
it's "an awkward, sprawling mess."
CNET
also criticized the device's weight, at three pounds -- that's "as much as five
Amazon
(AMZN) - Get Amazon.com, Inc. Report
Kindles," it said.
Retailing at $550, the eDGe features 4GB of internal memory, WiFI and more than 11 hours of battery power utilizing the e-reader, or up to 6 hours using the tablet.
Elonex/Next 7-inch Media Tablet
Elonex
has teamed up with British clothes retailer
Next
, and the results, said tech bloggers, are disastrous.
The 7-inch Elonex tablet is cripplingly slow,
PCPro
said, even on a fast WiFi connection.
The Android-powered device lacks support for Android Market, its touch-screen is largely unresponsive and the battery life is less than 2 hours
PCPro
said. (Elonex claims the battery life to be around 3.5 hours.)
PCPro
called it
"the worst tablet we've ever seen."
The tablet, which retails for around $150, has 2GB of storage and runs on an
LNX
processor.
--Written by Olivia Oran in New York.
>To follow the writer on Twitter, go to
.
>To submit a news tip, send an email to:
.