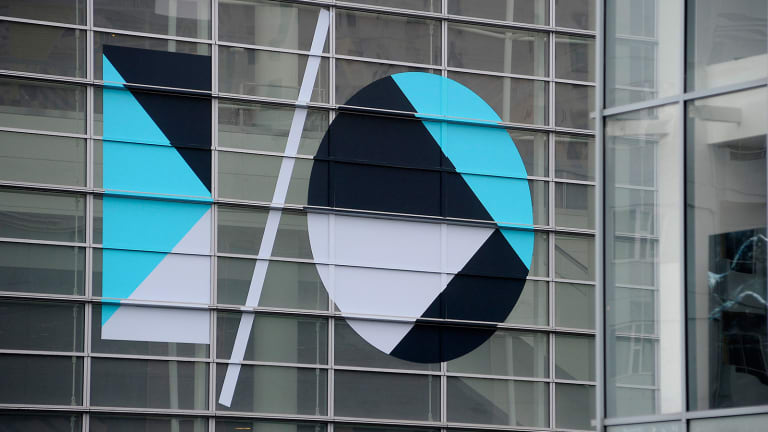 Here Are the Biggest Takeaways to Come Out of the Google I/O Keynote
Here are the four big announcements to come out of the Google I/O keynote address.
Updated from 2:13 p.m. to include information regarding Google Cardboard.
SAN FRANCISCO (TheStreet) -- Google (GOOG) - Get Free Report (GOOGL) - Get Free Report unveiled several items at the company's two-day developer's conference, including a new version of its Android operating system, a revamped mobile payments system and a way for connected devices to talk to each other, as it tries to usher in the connected home era.
Google's senior VP for products, Sundar Pichai, and a host of other Google officials and developers took to the stage at Google I/O in San Francisco to tell the enthusiastic crowds what the company has been working on -- and what's coming in the near future.
Here are the biggest announcements to come out of the keynote address:
Android Pay -- The largest announcement was about Google's plan to challenge Apple's (AAPL) - Get Free Report Pay, PayPal's (EBAY) - Get Free Report Venmo, Samsung's (SSNLF) Pay and others vying for your attention and money. Android Pay is an application program interface (API) offering new sets of payment systems.
Just like Apple's payment system, Android Pay will be NFC-based and will support hardware biometric authentication for products with built-in fingerprint scanning such as Samsung's Galaxy S6's.
Dozens of retailers including Chipolte (CMG) - Get Free Report, Grubhubundefined and Target (TGT) - Get Free Report are on board. Using the new Android M operating system, the peer-to-peer service will allow users to transfer money directly to others others from smartphones, smartwatches and tablets.
Unlike its attempt at its complete mobile payment system, Google Wallet, the new plan is to have the company provide the transaction underpinnings while third-party developers incorporate it into a new generation of portable applications.
Android M -- The next version of Google's mobile operating system for smartphones and tablets is called Android M. It's the 13th version so its dessert-based name begins with the letter M -- the 13th letter in the alphabet. In today's release of the "M" Developer Preview, there are new tools for app designers. Official release of the new OS is promised for the third quarter of this year.
Android Wear -- This year, Google finds itself having deal with some major competition when it comes to wearable devices - namely the Apple Watch and a a brand new offering from one of the early entrants into the field, Pebble. New Android Wear features include always on screens, always on programs, wrist gestures and a new program launcher.
Project Brillo -- A new core OS for the Internet of Things. Based on Android, it's meant to connect household products such as connected appliances, from kitchens to thermostats. It's meant to give Google an entrance to the underpinnings of everything that connects to the Internet.
Google Photos -- A new photography app automatically catalogs and backs up all of your photos and videos and allows you to access all your photos with a pinch to change between previous days, weeks, months or even years. Sending, sharing and saving these photos. Google is offering unlimited free storage from now on. Storage includes 16 MP still and 1080p videos. Google Photo rolls on on Android, iOS and the Web starting today.
Offline Apps - Google is reworking its core features, including YouTube, Maps and Web browsing for users in emerging markets where downloading data, even a single map, could be very, very expensive. Even Google Now, the voice directions service, will soon work when the user is offline.
The Future - Last year's inexpensive and super-affordable Google Cardboard 3D experiment has matured with a new cardboard viewer that can accommodate phones up to 6-inches and can now be used by both Android and iOS users. Add to that a new software program for Cardboard called Expeditions which lets teachers take their classes on a field trip anywhere on the planet.
Google also unveiled Jump - a program/system which will allow you to shoot, display and share virtual reality videos. GoPro (GPRO) - Get Free Report is the first manufacturer to announce a Jump-ready camera. YouTube will support Jump videos later this year, according to the company.
This article is commentary by an independent contributor. At the time of publication, the author held no positions in the stocks mentioned.