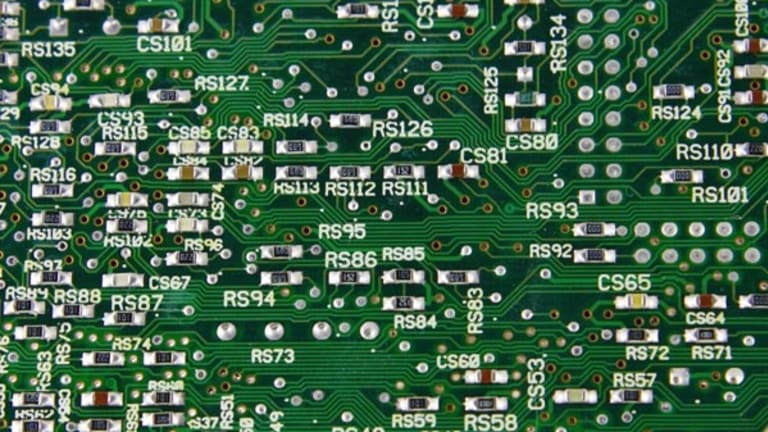 3 Ways Facebook Could Spend Its Fortune
Facebook may raise as much as $10 billion in an IPO, and analysts believe it could have several plans to use that money to help grow the business.
NEW YORK (
) -- With rumors
Facebook
may file to go public as soon as this week, people are speculating on how Facebook would use the cash. Acquisitions, international expansion, and perhaps expanding its mobile strategy could all be ways the social networking site spends its newfound wealth, said experts.
This initial public offering has long been awaited, and according to Scott Sweet, senior managing partner at IPO Boutique, "it will be the biggest Internet IPO in history and demand will be in the astronomical phase."
Facebook is
in the spring, with April to May being the conventional wisdom.
With the expected $10 billion IPO, in addition to the money Facebook has already raised in previous funding rounds, its cash hoard is significant enough to make it a major player in Silicon Valley.
"They've
Facebook put it off this long because they don't need the cash," Bryan Keane, co-portfolio manager of the
Alpine Global Consumer Growth Fund
(AWCGX)
said in an interview.
When
Google
(GOOG) - Get Free Report
went public in 2004, it only raised $1.67 billion, which pales in comparison to the reported $10 billion Facebook may raise.
Here are three ideas for what Facebook could do with the mountain of riches it may reap from its IPO.
Expansion Strategy
Facebook has a history of snatching up companies it believes are either complementary to its core business, or buying companies for their engineering talent and eventually shutting down the service.
The Palo Alto, Calif.-based company has about 3,000 employees, a fraction of the number of workers at Silicon Valley titans
Apple
(AAPL) - Get Free Report
and
Google
(GOOG) - Get Free Report
. Scott Sweet said he believes the company could have as many as 9,000 employees relatively soon as it grows and acquires companies.
"There are a lot of Web 2.0 companies that do business just for Facebook, and Facebook would look to make these minor acquisitions," Sweet said.
Some of the companies Facebook has previously acquired are
Beluga
, a group messaging platform,
Hot Potato
, a check-ins/status update company, and
FriendFeed
, a social networking aggregator.
Facebook may also use the money to expand internationally, despite already having 800 million active users around the globe.
Josh Bernoff of Forrester Research, an information technology research firm, said he believes the company could expand into China and Japan, perhaps through joint ventures, or even purchasing competitors. Bernoff mentioned
Mixi
in Japan as a potential acquisition target for Facebook.
"Figuring out how to crack China (some sort of joint venture) would be a big deal," Bernoff wrote in an email.
Renren
(RENN) - Get Free Report
, which went public in 2011, is considered to be "China's Facebook."
Mobile Strategy
Facebook users are spending incredible amounts of time on the Web site, and share vast amounts of information, according to
company statistics
. More than half of Facebook's 800 million active users log onto Facebook on a single day. The key aspect going forward could be the company's mobile strategy.
On its Web site, Facebook notes "more than 350 million active users currently access Facebook through their mobile devices," or nearly half of the active users.
Brian Blau, research director at information technology firm
Gartner
believes Facebook needs to transform itself from being a single-use product into a multi-use product.
"Facebook's stated intention is to be the social network underpinning to users around the world. They need to be from a PC centric experience to a mobile device centric experience," Blau said over the phone.
Facebook will be building out and investing in its platform, as users migrate from the PC to smartphones, tablets, and other mobile devices.
There has long been speculation that Facebook could even develop its own mobile operating system, or even a "Facebook phone," as it continues to to monetize the amount of time users spend on its site.
HTC
has been rumored to be working with Facebook for a phone, but so far nothing has been confirmed.
Advertising Improvement
Facebook's popularity has grown tremendously since the site first launched in 2004. Originally for college students, Facebook is now open to almost everyone, and the amount of data the company has acquired is staggering.
Forrester Research's
Bernoff believes Facebook may spend its new found wealth on improving its advertising systems, as it tries to grow market share with advertisers.
With the new money raised from going public, it could better make use of the vast amounts of data it has from its users, and help advertisers target their products even more effectively than they already do.
Location services could be a big thing -- hyper-local, commerce in a local sense, which is an expansion of the mobile ecosystem. Facebook tried its own version of
FourSquare
, a mobile check-in site, but that has not been successful, according to Gartner's Blau, because perhaps the market wasn't ready for it.
"Brands will use the open graph to better advertise their products and reach their customers," Blau said. He believes that Facebook is going to be one of the future web platforms.
Reports first appeared on Friday from
The Wall Street Journal
that Facebook may raise $10 billion.
LinkedIn
(LNKD)
,
Pandora
(P)
and
Groupon
(GRPN) - Get Free Report
were the major social media companies that went public in 2011.
Facebook is reported to have had more than $4 billion in revenue over the past year, according to the
Journal
, though nothing is official.
Facebook declined to comment on this story.
Interested in more on Apple? See TheStreet Ratings' report card for
this stock
.
Check out our new tech blog,
Tech Trends
.
--
Written by Chris Ciaccia in New York
>To follow the writer on Twitter, go to
http://twitter.com/commodity_bull
.
>To submit a news tip, send an email to: